Alex Cameron & Roy Molloy with Uno Lady
INFO
Thursday, September 14 2023
8:00pm
doors at 7:30pm

TICKETS
$20 advance
$25 day of show
$2 off for SPACE members

Sydney, Australia's high concept synth-pop showman Alex Cameron and his business partner Roy Molloy make their SPACE debut armed with four Secretly Canadian-released records of hit parade performance art.
The shimmering star of Alex Cameron continues to shine bright from the gutters of show business four albums into his prolific career as an entertainer. And yet, people still have questions. Is he really 6 ft 4 inches tall? Why do none of his suits fit him properly? If he really is Australian, then why does he speak in a strange sort of European world news accent?
And while the answers to these questions may or may not be of any interest to anybody – there they remain – shot into the sky like flares as red hot as the notes from his business partner and horn player Roy Molloy's alto saxophone.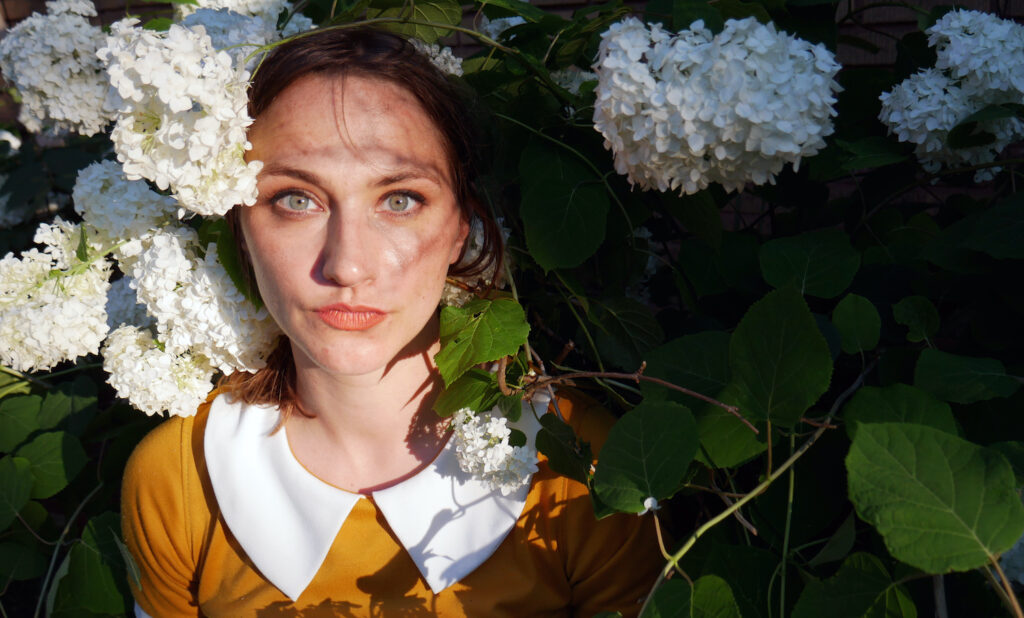 Musician and mixed media artist Christa Ebert performs as Uno Lady, a one-woman choir, and composes songs with her voice, nature sounds, and electronic tools. Using her four-octave singing range, she constructs sonic worlds with dream-like vocal layers and looping ethereal tones. Also as a video artist, she creates nature inspired stop-motion music videos to accompany her compositions. Christa has recorded and produced eight releases. Her unique talent has been acknowledged with various awards, including residencies and fellowships with Chulitna Lodge in Alaska, The Ellis-Beauregard Foundation, Foundation House, SPACE's Urgent Art Fund, Chateau Orquevaux, Creative Workforce Fellow, Akron Soul Train, and  Panza Foundation.