SOLD OUT: American Nightmare with Mouth Washington and Gumskab
INFO
Sunday, June 11 2023
5:30pm
doors at 4:30pm

TICKETS
$25 advance
$28 day of show
$2 off for SPACE members

CO-PRESENTED BY
Cheap Life Records & Portland Hardcore

No backpacks or large bags alllowed.
To dub American Nightmare "iconic" would be a vast understatement for the hardcore vanguard — the band has indisputably solidified themselves as legends within the genre and beyond. In celebration of the 20th anniversary of Year One, a compilation of the band's first two EP's, American Nightmare has returned to life with a North American tour, a re-release the classic album via Heartworm Press and Bridge Nine Records, and now, a new EP, Dedicated To The Next World.
In February 2000 Wesley Eisold, the singer and lyricist behind American Nightmare, self-booked the band's first-ever show in a church in Portland, Maine. The show not only spurred one of the most prodigal tenures of hardcore punk, but it also set a precedent for the band's relentless DIY ethic, volatile musicianship, and bleeding heart lyricism. As a band and as a philosophy, American Nightmare set a new standard for the worldwide hardcore community.
American Nightmare's first two EPs, American Nightmare and The Sun Isn't Getting Any Brighter, were released as an LP by Bridge Nine in 2001. Defying styles, trends, and even names, American Nightmare quickly rose as a bellwether to the giants of punk, metal, and mainstream music. After releasing several EP's and two LP's, the band split in 2004 before reforming in 2011, with Eisold pouring time and talent into his new wave outfit Cold Cave in the interim.
Their new album Dedicated To The Next World is American Nighmare refusing to rest on legacy. The legendary hardcore punk band returns with four new songs that sound like classic and future AN, stripped down and sped up to their trademarked urgency and live violence. With stream of conscious lyrics and existential dread, these are revival songs for the modern disenchanted.
Having started in 2000 and initially breaking up in 2004, the band reunited in 2012 and subsequently launched a second life of lauded shows and records proving that there is life after youth.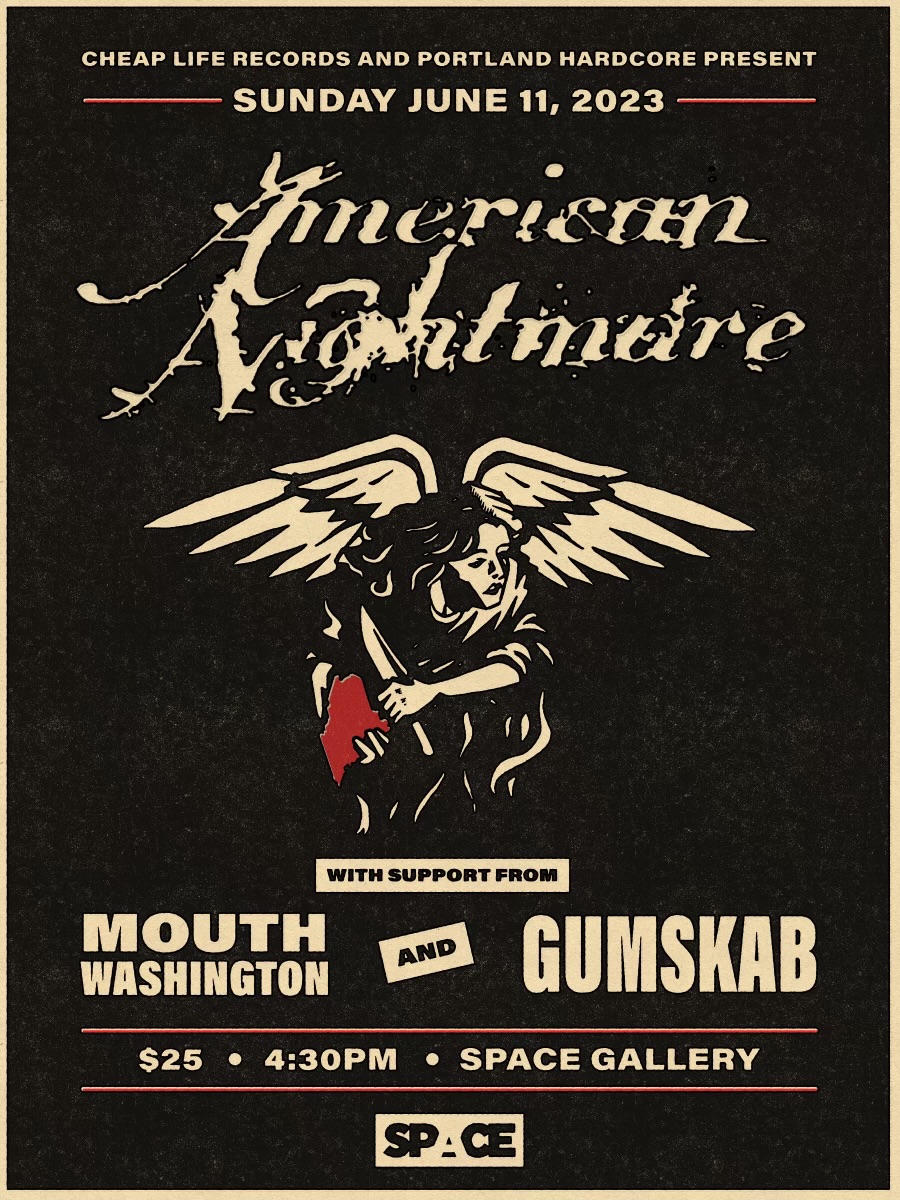 .