Artist Talk: Poets & Writers Live
INFO
Friday, July 26 2019
7:00 PM
Doors at 6:30 PM

Sponsored by
Co-presented with Poets & Writers Magazine and the Maine Writers and Publishers Alliance

Join the Maine Writers and Publishers Alliance and SPACE for a very special evening of Poets & Writers Live, featuring Kevin Larimer, the editor in chief of Poet & Writers Magazine in conversation with two of Maine's most acclaimed best-selling novelists Christina Baker Kline and Lily King.
Poets & Writers Live was launched in 2013 in response to interviews and discussions with writers from all over the country. The organization writes "When we asked what Poets & Writers could do to support their writing practice, time and again writers expressed a desire for a more tangible connection to other writers. So, we came up with a living, breathing version of what Poets & Writers already offers: Poets & Writers Live."
Events have been held in Los Angeles, New York, Chicago, Washington, DC, Portland, Austin, and, most recently, in San Francisco, where presenters include United States Poet Laureate Juan Felipe Herrera; best-selling novelist and author of Purity, Jonathan Franzen; New Yorker staff writer and author of The Orchid Thief, Susan Orlean; acclaimed poet and former United States Poet Laureate Kay Ryan; writer and activist Ishmael Reed; renowned poet Jane Hirshfield; and many others.
And now, add Portland, ME to that list!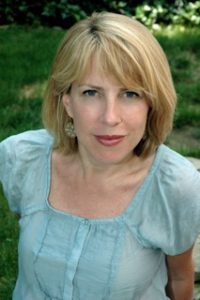 Christina Baker Kline is the #1 New York Times bestselling author of seven novels. Her latest novel, A Piece of the World, explores the real-life relationship between the artist Andrew Wyeth and the subject of his masterpiece Christina's World. An instant New York Times bestseller, A Piece of the World was awarded the 2018 New England Prize for Fiction and the Maine Literary Award, among other prizes. Kline's 2013 novel Orphan Train, about a little-known but significant piece of American history, spent more than two years on the NYT bestseller list. Hundreds of communities, schools, and universities have chosen it as a "One Book, One Read" selection. Both novels have been optioned for film. Kline has written five other novels — Orphan Train Girl, The Way Life Should Be, Sweet Water, Bird in Hand, and Desire Lines. A resident of New York City and Southwest Harbor, Maine, Kline serves on the NYC Center for Fiction, the Bar Harbor Jesup Library, and the Roots & Wings (NJ) advisory boards and on the gala committees of the Authors Guild and Friends of Acadia. Her new novel, about Australia's complicated convict history, will be published in 2020.
In addition to her novels, Kline has commissioned and edited two widely praised collections of original essays on the first year of parenthood and raising young children, Child of Mine and Room to Grow, and edited a book on grieving, Always Too Soon. She is coeditor, with Anne Burt, of a collection of personal essays called About Face: Women Write About What They See When They Look in the Mirror, and is co-author, with her mother, Christina Looper Baker, of a book on feminist mothers and daughters, The Conversation Begins. Her essays, articles, and reviews have appeared in The New York Times, the San Francisco Chronicle, Money, More, Salon,  and Psychology Today, among other places.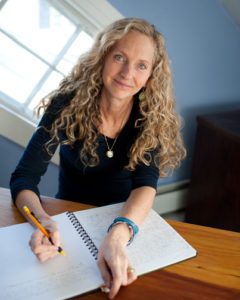 Lily King grew up in Massachusetts and received her B.A. in English Literature from University of North Carolina at Chapel Hill, and her M.A. in Creative Writing from Syracuse University. She has taught English and Creative Writing at several universities and high schools in this country and abroad.
Lily's first novel, The Pleasing Hour (1999) won the Barnes and Noble Discover Award and was a New York Times Notable Book and an alternate for the PEN/Hemingway Award. Her second, The English Teacher, was a Publishers Weekly Top Ten Book of the Year, a Chicago Tribune Best Book of the Year, and the winner of the Maine Fiction Award. Her third novel, Father of the Rain (2010), was a New York Times Editors Choice, a Publishers Weekly Best Novel of the Year and winner of both the New England Book Award for Fiction and the Maine Fiction Award. It was translated into various languages.
Lily's latest novel, Euphoria, was released in June 2014. It won the Kirkus Award for Fiction 2014, the New England Book Award for Fiction 2014 and was a finalist in the National Book Critics Circle Awards. Euphoria was named one of the 10 Best Books of 2014 by The New York Times Book Review. It was included in TIME's Top 10 Fiction Books of 2014 and the Amazon Best Books of 2014. Reviewed on the cover of The New York Times Book Review, Emily Eakin called Euphoria, "a taut, witty, fiercely intelligent tale of competing egos and desires in a landscape of exotic menace." The novel is being translated into numerous languages and a feature film is underway.
Lily is the recipient of a MacDowell Fellowship and a Whiting Writer's Award. Her short fiction, essays, and reviews have appeared in many publications, including The New York Times, The Washington Post, The Los Angeles Review of Books, Ploughshares, Glimmer Train, and several anthologies.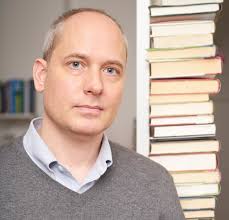 Kevin Larimer has been with Poets & Writers since 1999; he became editor in chief in 2013. He holds a degree in journalism and received his MFA in poetry from the Iowa Writers' Workshop, where he was the poetry editor of the Iowa Review. He has given presentations and appeared on a number of panels on publishing at events such as the Library of Congress National Book Festival, the Sozopol Fiction Seminars, the Anguilla Lit Fest, the Slice Literary Writer's Conference, the Iceland Writers Retreat, the Kachemak Bay Writers' Conference, Poets Forum, the Bronx Book Fair, and the Writer's Hotel. His poems have appeared in Poetry International, Fence, Pleiades, Verse, and a dozen other literary magazines. He has written book reviews for American Letters & Commentary, American Book Review, Chelsea, and the Pittsburgh Post-Gazette.