Bonnie Prince Billy and Bitchin Bajas @ Greenwood Garden
INFO
Tuesday, October 3 2023
6:00pm
doors at 5:00pm

TICKETS
$35 advance
$40 day of show
$2 off for SPACE members

LOCATION
Greenwood Garden
(Peaks Island Lions' Club)
2 Garden Place
Peaks Island, Maine

More tickets just released! Advance tickets are currently "sold out," but fret not! As long as weather is good on Tuesday, we'll be able to let more folks in. Sign up for the waiting list above and we'll email you as soon as we're able to release more tickets.
Part of SPACE's collaborative series with the Peaks Island Lions' Club and Arts at Greenwood Garden. Mainland residents can take the 4:30pm or 5:35pm ferry from Casco Bay Lines. Show will either be held outside on the lawn or inside the Greenwood Garden Playhouse, weather dependent.
---
Bonnie 'Prince' Billy has been Will Oldham's singing dummy since 1998. Oldham lives in Louisville, KY with wife and daughter. As our collective subconscious understanding of what songs are has shifted, so has their work. In late '19/early '20 I Made a Place came out, a new record of original songs. Over the course of the horrific 2020, Bill Callahan and Bonny Billy released, 'virtually', Blind Date Party, ultimately 20 songs with accompanying visualizations, in an effort to bridge newly revealed distances in space, time and emotion. Matt Sweeney & Bonny Billy's SUPERWOLVES came out in 2021; this was a group of rock poems. In 2022, there's been the live singalong cycle Old Hard and Marvelous and the cassette-only hard-dreamcycle release High and High and MIghty, on Ha Ha Institute. The latest transmission of songs will be released in August in 2023; Keeping Secrets Will Destroy You was recorded in Oldham's home of Louisville with a cadre of eclectic soundmakers.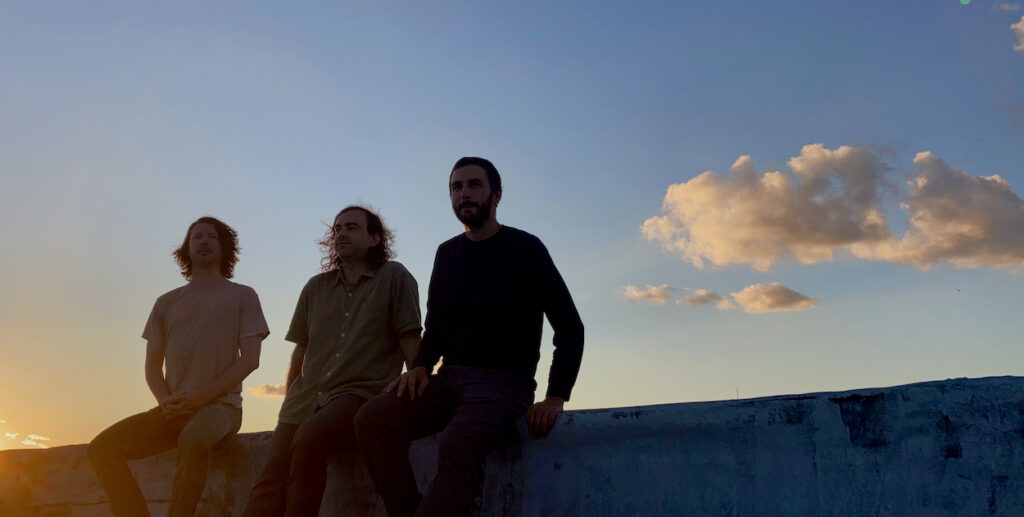 Bitchin Bajas
And suddenly! With a tactile clunk, Bajascillators bubbles to the surface. "Amorpha", a side-long shower of synthetic bells and bass, as patterns interlock and repeat and the beat within the barlines shifts constantly, forms a new, latest miniature of infinity. You flip it, and "Geomancy" resets you, starting anew, with heavy drift and drone leading into a space of shorter broken lines and middle-eastern tonalities, that roll back into ether again — new spaces, but mysteriously consonant with the vibe. And that's how it goes — side by side, Bajascillators rolls four unique numbers that act on their own AND as extensions of each other, phases in perfect flow. Each time, as the needle cradles into the playout groove, you the listener are becalmed, in stasis, forever changed. Until you flip the side — and forever changes again…The Bajas is back.

Bajascillators arrives almost five years since their last official full-length, 2017's Bajas Fresh. In the eight years prior, from 2010 to Fresh, Bitchin Bajas issued seven albums, plus cassettes, EPs, singles…wave after wave of analogue synth tones and zones extending into a stratospheric arc. Each release its own headspace, shape and timbre, each one sliding naturally into their implacable, eternal gene pool. Following the flow, always, the Bajas went ever-deeper-and-higher on these records, whether making soundtracks or collaborating with Bonnie 'Prince' Billy, using only fortune cookie fortunes as a libretto. Plus engagement, with a steady stream of shows and tours around the world; live re-airings and expansions of the space captured in their records as they continued to grow and flow — all the way through, really, to the present moment. Plus, there have been releases since 2017 — a split 12", a 7" single, digital track release and two "Cuts" cassettes, plus the all-covers cassette release Switched On Ra. But the overall number of releases, plus the five years between long players, implies a potential distance between phases, a new line in the sand. The sound of Bajascillators bear this out. How couldn't it? Compared to 2017, this is a different world — and, as has everlutionary been true, in case of new world, new Bajas! Bajascillators, then, necessarily reflects the experiences — the changed and the changing — in the life and times of Bitchin Bajas these last five years. Like all the new gear, for instance! Everything from keys to mic pres, and many other machines to make their home setup an increasingly real thing. These bits and pieces came in and needed time to grow into the setup organically. That was time. Then add in the changing circumstances as they jammed from week to week, hearing things differently all the time. Different energies manifested from the variety of new possibilities to explore — all of that led to a massive buildup of material. That was time. Then reviewing everything they had, to find paths into the new record. More time! And yet, after all that, the unprecedented lightness of the space in Bajascillators belies the long gestation period, drawing and juxtaposing from all the moments that needed to be, and mixing them as one with immaculate balance.
Mastered directly from half-inch analogue tape, Bajascillators floats transparently from the speakers, its expansive grooves gathering resonance and building momentum over the four sides, from genesis to reconclusion, cascading ecstatically. The elastic magic of time at its brightest! As the world keeps turning, so too do Bitchin Bajas, in the same unknowable way. You can't explain it — just keep turning.