Book Launch: Peggy Orenstein's Boys & Sex
Info
Sunday, January 12 2020
6:00 PM
doors at 5:30 PM

Tickets
Tickets available for SPACE and MWPA members Dec 4

Tickets available to the general public Dec 20

***Please note this event's pre-registration is at capacity. Ticket holders are encouraged to come in the window from 5:30-6pm before the event to guarantee a seat. A limited amount of seating and standing room will be made available at the time of the event after registered guests are seated. Latecomers will not be guaranteed seating as this is a free community event, thank you for your understanding.***
Award-winning writer Peggy Orenstein visits SPACE on Sunday, January 12 for a conversation and book signing. Orenstein is the author of six books, including the New York Times-bestseller Girls & Sex, and her latest, Boys & Sex: Young Men on Hookups, Love, Porn, Consent and Navigating the New Masculinity, will be released on January 5th. Orenstein has been featured on many programs including Nightline, CBS This Morning, The Today Show, NPR's Fresh Air and Morning Edition, and her TED Talk, "What Young Women Believe About Their Own Sexual Pleasure," has been viewed over 4.5 million times.
Orenstein will be joined on stage for a conversation about her work by Oronde Cruger, program manager for Speak About It, a Portland-based nonprofit that partners with high schools and colleges across the country to empower students to prevent sexual violence, advocate for and practice healthy relationship habits, and create positive change within their communities. Orenstein will also entertain questions from the audience and sign copies of her new book, which PRINT: A Bookstore will have for sale. 
This event is co-sponsored by Maine Boys to Men, Maine Family Planning, Maine Writers & Publishers Alliance, PRINT: A Bookstore, Planned Parenthood, and Speak About It.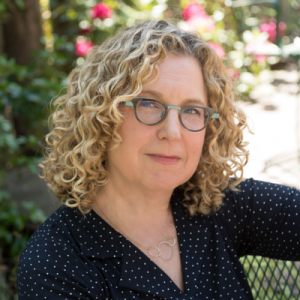 Peggy Orenstein is a New York Times best-selling author whose books include Don't Call Me Princess, Girls & Sex, Cinderella Ate My Daughter and Waiting for Daisy as well as Flux: Women on Sex, Work, Kids, Love and Life in a Half-Changed World and the classic SchoolGirls: Young Women, Self-Esteem and the Confidence Gap. Her latest, Boys & Sex: Young Men on Hookups, Love, Porn, Consent and Navigating the New Masculinity , will be released in January 2020.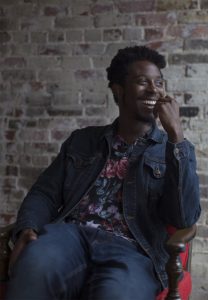 Oronde Cruger is the program coordinator for Speak About It, a Maine-based nonprofit organization that brings consent and sexual assault prevention education to high schools and colleges through dynamic performances and programs. Originally from Florida, Cruger is a graduate of Bowdoin College, majoring in neuroscience and pre-med. He has been involved with Speak About It since its creation at Bowdoin and worked as a program educator for two years, travelling around the country, eagerly spreading the gospel of sexy consent. Previously, he has worked as an Admissions Officer at Bowdoin, at Mercy Hospital in Portland, on SPACE's event staff, and is the proud co-founder of Heart of Hospitality. Cruger currently serves as a board member of the Restorative Justice Institute of Maine. View his TEDxDirigo talk on Modern Masculinity here.