Dead Gowns vinyl release with Ruth Garbus and h. pruz
INFO
Saturday, December 16 2023
8:00pm
doors at 7:30pm

TICKETS
$15 advance
$18 day of show
$2 off for SPACE members

Dead Gowns is the project of Portland, ME songwriter, Geneviève Beaudoin. Her latest collection, the How EP, is a confident declaration of self-acceptance. Written in January 2021, during a period of personal and professional flux, Beaudoin found herself taking stock of what to hold onto. Having been immersed in the recording process of a separate Dead Gowns full length, these songs rose to the surface out of necessity and quickly took on a life of their own.
Ideas of shedding, and the power and tenderness required to do so, are evoked again and again over the course of this collection. 'Renter Not A Buyer' is the cheekiest of the tracks, but also the most indelible. The chorus is a veritable earworm, as catchy as it is damning. It's a multi-faceted exploration of the shells we inhabit, the work involved in preserving them, and how they so often fail us. The narrator, hungover and late to work, tumbles down the stairs from an apartment too drafty to be habitable. Bleeding from the mouth, she tries to kiss her date goodbye, avoiding a larger reality in her body. Beaudoin's own experiences with endometriosis inform this exploration: she sets concealed pain in direct opposition to the demands of saving face. This process is invariably fraught and she is the first to recognize the absurdity of trying at all.
The rest of the EP is less fixated on the pitfalls of how one presents to the world. Though Beaudoin first wrote these songs as unspoken dialogues, she sees them now as affirmations intended for herself. 'How You Act' is a reclamation of agency, empowering the narrator to forgive and accept: "Yeah it's messy, grow up your heart" illustrates this revelation, with Beaudoin's voice ringing out unaccompanied for a brief moment of quiet triumph. 'Change Your Mind' is a moving celebration of this new life, emerging with gusto from the past. Set atop swelling strings and the warm swagger of a Fender Rhodes, the track's affirmation feels earned and regal. But it's in 'Real Life' that Beaudoin realizes that there's no fixed point here. She must make peace with the fact that her desire for change will always run alongside a past that won't entirely stay past.
On the EP's one-year anniversary, Dead Gowns has partnered with Vinyl Me, Please for the first vinyl pressing of the collection, with new songs 'Kid 1,' 'Castine,' and 'Kid 2' closing out the B-side. Rather than detract from the central narrative, the new additions fill out the frame.
Throughout How, now in its expanded form, Beaudoin deftly traces the molting process, from the darkly comic wriggling of the larval state to the transcendence of uncalloused being. The sense of visitation in these moments – both hushed and universal – reiterates that new life begins by accepting, rather than discarding, one's past messes.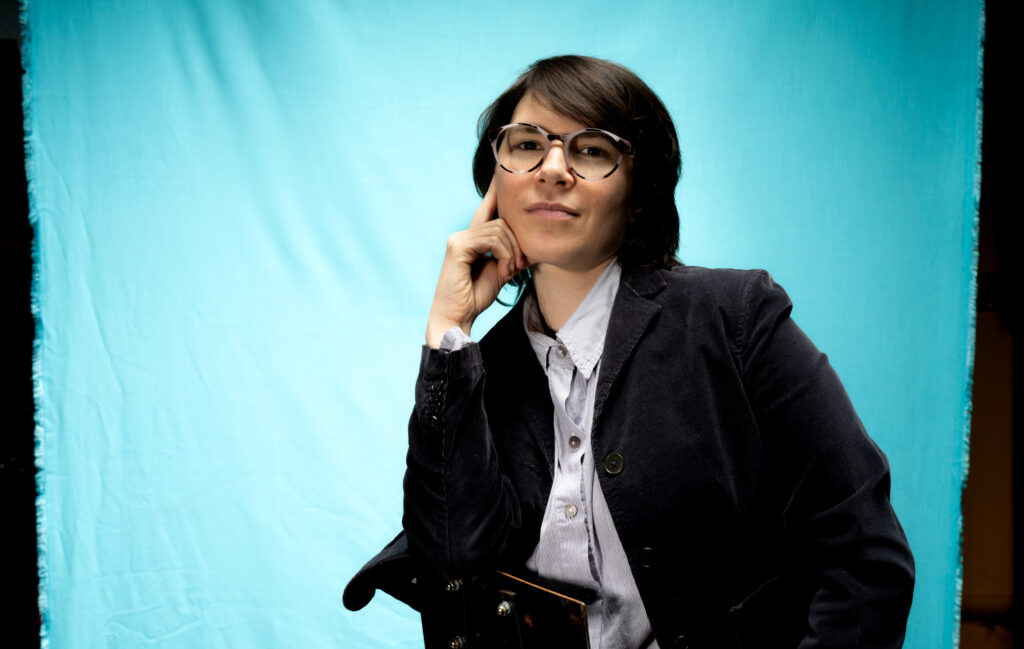 Songs are awake when you sing them. Electricity flows between the performer and the performee: Alive People. It feels and vibrates in front of a velvet curtain, and all the way to the back of the club. Electricity flows through the board and the amps and the mics. The whole room is a body of different kinds of waves and they become one thing.
To capture that, and then be able to take those clean tapes – direct – and get them mixed by Justin Pizzoferrato like they were printed in a soundproof recording cave…that creates the potential for magic. A glittering, frontal, activated, sumptuous play emerging from the wave of a misty sparkler.
Ruth Garbus' Alive People is a studio album full of underground anthems for sensitive people of all ages that happened to be recorded in a club with an audience of a hundred.
In between the compositions are interstitial improvisations that happened on stage during the performance. These are not presented in sequence. It's not a lesser copy of a moving experience. It's an echoing recreation, traveling-out photons bent thru and into a pastel rainbow.
Ruth was joined on stage at different points by collaborators: elie mcafee-hahn on synth and bass, Julie Bodian on atypical guitars, Julia Tadlock on voice and presence. Nick Bisceglia engineered, with Ruth's two vocal mics taped together, the room split to its mid and sides, the pop filter a matte circle in front of the shimmering curtain.
Raising the wand and looking up you see on one side an evergreen, on the other a childhood bedroom, and in between Alive People.
All the compositions on Alive People are by Ruth Garbus (b. 1981), a resident of Brattleboro, VT. Other current projects include Earth Flower and Gloyd. Alive People will be released on Orindal Records on August 25, 2023.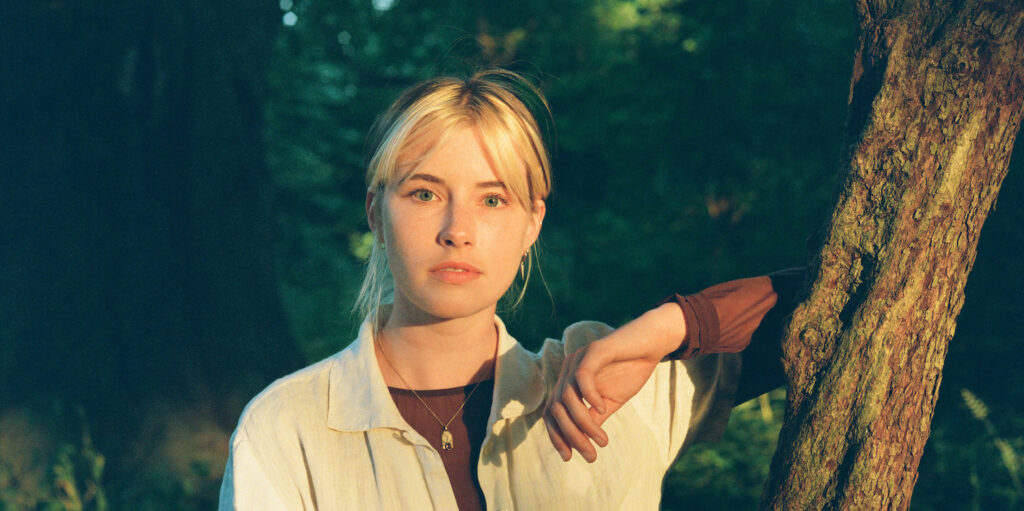 h. pruz is the solo project of Brooklyn based singer-songwriter Hannah Pruzinsky (they/she). h.pruz released their debut EP again, there in late 2022 via Oof Records.  
The collection of songs is a front porch with wind chimes sounding; a nap on the couch on a summer afternoon; a pair of dirty hands in compost, letting dead things turn into something richer, kinder.
h. pruz expects to release their first full length album in 2023.