Deke Dangle Dive Book Launch
Tuesday, May 11 2021
7:00p - 8:00p

Please join SPACE, Mechanics' Hall, and PRINT: A Bookstore for a book launch for Gibson Fay-LeBlanc's Deke Dangle Dive.
This event will include reading and conversation between Gibson and poet Samaa Abdurraqib, nonfiction writer Jaed Coffin, and fiction writer Lewis Robinson. Deke Dangle Dive explores illness, fatherhood, brotherhood, and masculinity through a variety of lenses, including ice hockey and the natural world, and the reading and conversation will pick up these threads.
Signed copies of Deke Dangle Dive will be available at PRINT.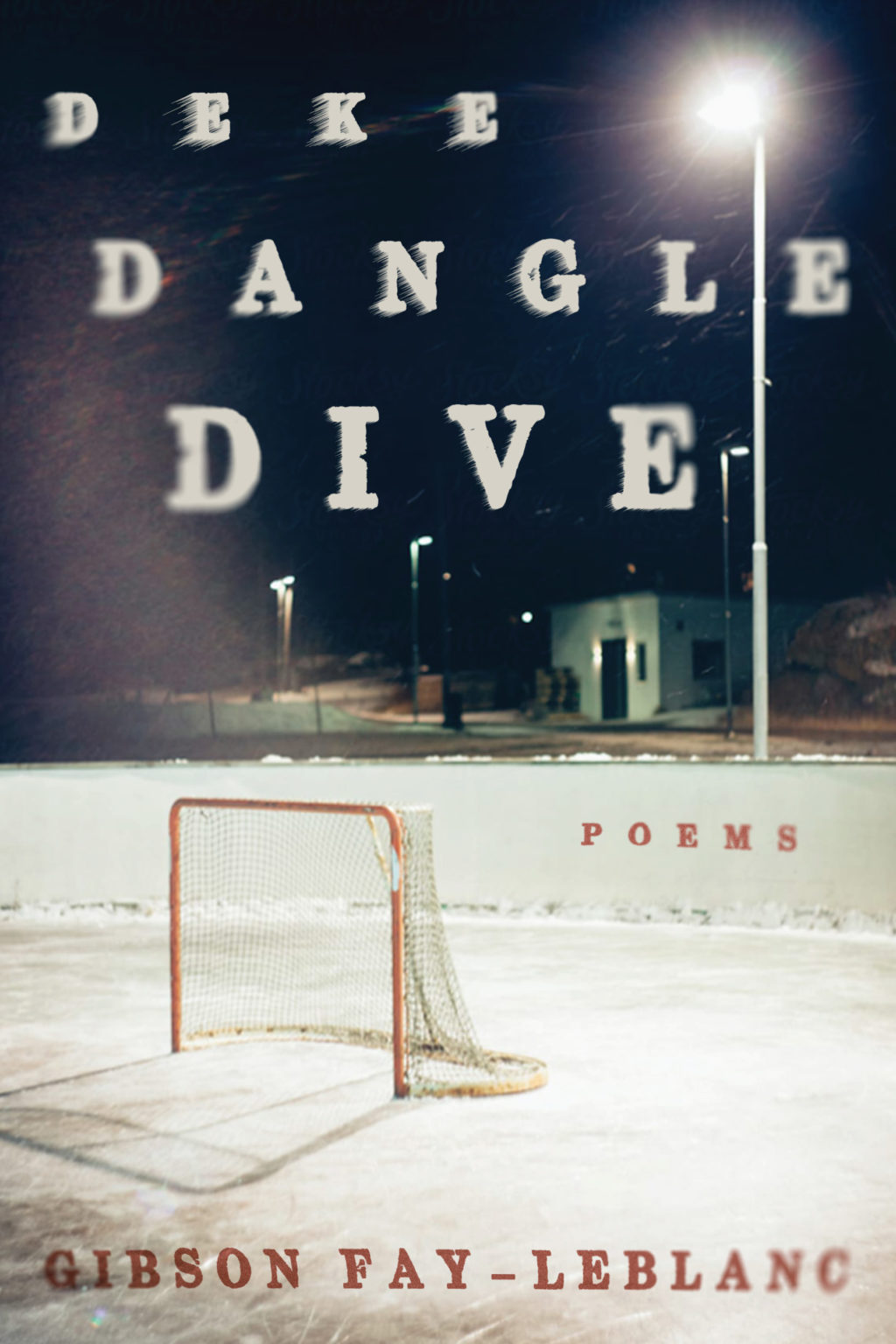 ---
Samaa Abdurraqib was raised in the Land of Buckeyes (Ohio), spent 8 years in the Land of Dairy (Wisconsin), and moved to the Land of Lobsters in August 2010. She enjoys birding, hiking and being outdoors, and coaching leaders of color, and she recently became associate director of the Maine Humanities Council. Samaa loves Black and Brown and Queer and Trans people. She also loves her adult kitten, Stashiell Hammett, resident charmer and most adorable feline in the world. Her poems can be found most recently in Enough! Poems of Resistance and Protest (Littoral Press, 2020), Wait: Poems from the Pandemic (Littoral Press, 2021), and her newly published chapbook Each Day Is Like an Anchor (A Clearing, 2020).
Jaed Coffin is the author of Roughhouse Friday and A Chant to Soothe Wild Elephants. A regular contributor to Down East Magazine, his essays and stories have appeared in the New York Times, Nautilus, Jezebel, The Sun, and many other publications. He's been a featured speaker at TEDx and Moth Radio Hour, as well as a guest at over twenty colleges and universities. Jaed teaches creative writing at the University of New Hampshire and lives in Maine with his wife and two daughters.
Gibson Fay-LeBlanc's first collection of poems, Death of a Ventriloquist, won the Vassar Miller Prize and was featured by Poets & Writers as one of a dozen debut collections to watch. His second book, Deke Dangle Dive, was released by CavanKerry Press on May 4. Gibson's poems have appeared in magazines including The New Republic, Tin House, jubilat, FIELD, Poetry Northwest, and Orion. He currently serves as executive director of the Maine Writers & Publishers Alliance and lives in Portland with his family.
Lewis Robinson's novel Water Dogs (Random House, 2009) was a New York Times Book Review Editors' Choice, and his collection of short stories Officer Friendly and Other Stories (HarperCollins, 2003), was the winner of a Whiting Award and the PEN Oakland/Josephine Miles Award. He is also the creator of the podcast TalkShop, writers in conversation with writers about the things writers care about. His work has been featured in Sports Illustrated, The Boston Globe, Tin House, and The Missouri Review, as well as NPR's, Selected Shorts, and he teaches at the University of Maine at Farmington.
---