Dope Is Death (free screening in Congress Sq Park)
INFO
Wednesday, August 4 2021
7:00 PM
@ Congress Square Park

TICKETS
free
(donations accepted)

panel discussion at 7:00pm
film at 8:00pm
co-presented by Church of Safe Injection
SPACE's community conversation programs are supported by the Sam L. Cohen Foundation


Film preceded by a panel discussion with local harm reduction and recovery advocates and community organizers at 7:00pm. The panel is moderated by Cait Vaughan (Portland Overdose Prevention Society) and includes Kari Morisette (director, Church of Safe Injection), Nyalat Biliew (community organizer), Kole Taylor (Beyond Addiction Mosaic), and Steve Scala (People's Housing Coalition).
The story of Mutulu Shakur, stepfather of rapper Tupac Shakur, combines controversial political activism with the struggle for civil rights in America. A member of the Black Panthers, he stood up for people living in poverty in New York's South Bronx in the early 1970s. Working together with the Young Lords, these organizations started various welfare programs for African American, Puerto Rican and Latino children, and fought for free healthcare. After occupying Lincoln Hospital in 1970, they established a ground-breaking clinic there where drug addicts were treated with acupuncture.
Interviews with key figures from the late 1960s to early 1980s are richly illustrated with archive footage. We also see how Shakur attracted the attention of the FBI as a result of his political activities. In 1988 he was convicted of involvement in the armed robbery of an armored car by the Black Liberation Army and is currently still serving his prison sentence.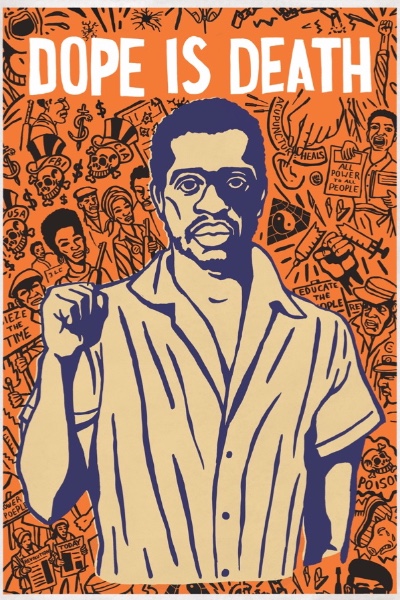 SPACE's community conversation programs are supported by the Sam L. Cohen Foundation.