Fire Music : The Story of Free Jazz
Info
Thursday, November 18 2021
7:00pm
doors at 6:30pm

Presented by
This screening is co-presented with Portland Conservatory of Music's Dimensions in Jazz program series.

Although the free jazz movement of the 1960s and '70s was much maligned in some jazz circles, its pioneers – brilliant talents like Ornette Coleman, Cecil Taylor, Sun Ra, Albert Ayler, and John Coltrane – are today acknowledged as central to the evolution of jazz as America's most innovative art form.
Fire Music showcases the architects of a movement whose radical brand of improvisation pushed harmonic and rhythmic boundaries, and produced landmark albums like Coleman's Free Jazz: A Collective Inspiration and Coltrane's Ascension. A rich trove of archival footage conjures the 1960s jazz scene along with incisive reflections by critic Gary Giddins and a number of the movement's key players.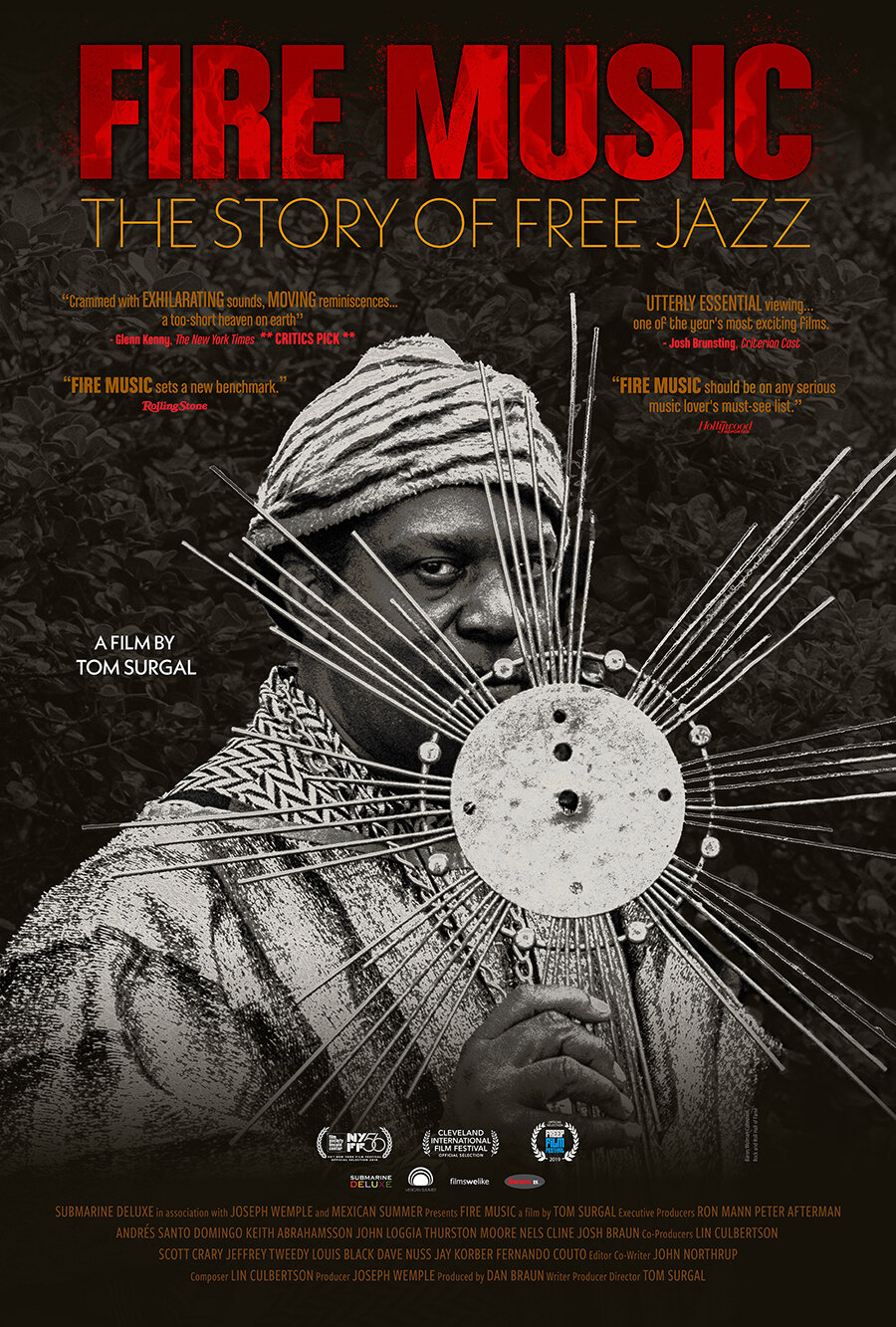 "Crammed with exhilarating sounds, moving reminiscences and stimulating arguments that [free jazz] is not just music, but vital music… [It] highlights are incredibly well-curated archival footage and contemporary interviews that allow the viewer to briefly commune with some beautiful souls… This movie constituted a too-short heaven on earth. I'd binge on an expanded series, honestly."

—Glenn Kenny, The New York Times (Critic's Pick)
"Fire Music sets a new benchmark. The film clearly lays out how the original wave of free jazz evolved from what came before and how, for a brief yet indelible period, yielded a wealth of music that's still unparalleled in its gritty intensity and deep spiritual resonance. Thanks to Tom Surgal, we have a record of what it felt like to be there."

—Hank Shteamer, Rolling Stone
---
Cover: Sun Ra, photo by Baron Wolman.