Make Your Own Music Video @ MAMM Resurgam (Ocean Gateway Pier)
INFO
Sunday, June 11 2023
12:00-4 PM
free and open to all ages

LOCATION
@ Visit Portland Info Center
14 Ocean Gateway Pier

PRESENTED BY
Maine Academy of Modern Music

The Resurgam Music & Arts festival is back and SPACE will be there, too! Find all the information about the free family-friendly event on the festival's website.
Join SPACE at Resurgam and make your own music video! Musician, educator, and a/v maven Jordan Singh will guide you through an interactive, multimedia experience with green screen, sets, music, and digital effects. Open to all ages and abilities. Feel free to bring your own props, costumes, and instruments!

The Make Your Own Music Video station will be inside the Visit Portland Info Center at 14 Ocean Gateway Pier and will run from 12pm to 4pm.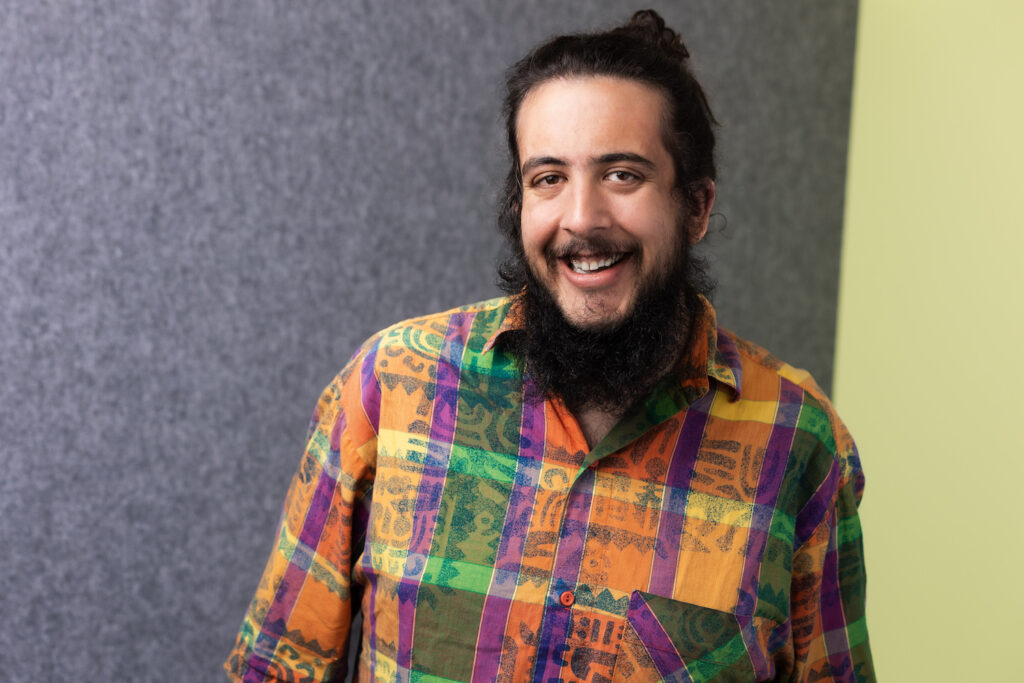 Jordan Singh (he/they) is a singer-songwriter, educator, and teaching artist with a decade of classroom experience. They are also an alum of Spotify's SoundUP 2022 podcast accelerator, for which they produced a children's podcast pilot. Their music has been featured in From the Intercom and Immigrant Report. Singh currently teaches electronic music, robotics, and science of sound concepts. Whenever they teach – whether they're teaching STEM, songwriting, or fiction writing – they center their student's emotional growth. They grew up in Modesto, California in a two-faith household–Sikhism on his mom's side; San Francisco Giants' baseball on his dad's. Ask them for music recommendations, tips for running a good Dungeons and Dragons game, or recipes.