Moving Target Portland with Michael Figueroa
Info
Saturday, November 9 2019
1:00 PM TO 3:00 PM

SPECIAL Saturday Moving Target Portland @ SPACE!
Class/Workshop Description:
I teach classes that vary in structure. You offer desires/suggestions that shape the content and order of the class to bring about a deeply involved, sweaty, midday moment. Class can consist of improvisation (guided or task-based), contact skills, dense phrase material, floor work, and somatic information. Class pace is geared towards pre-professional/professional dancers. My class is designed in real-time to activate and develop intuitive/instinctual decision-making skills, improve recall of long movement phrases and instill a desire to take risks. Through repetition, we interrogate action and sweat. I encourage you to treat choreography as improvisation and improvisation as choreography.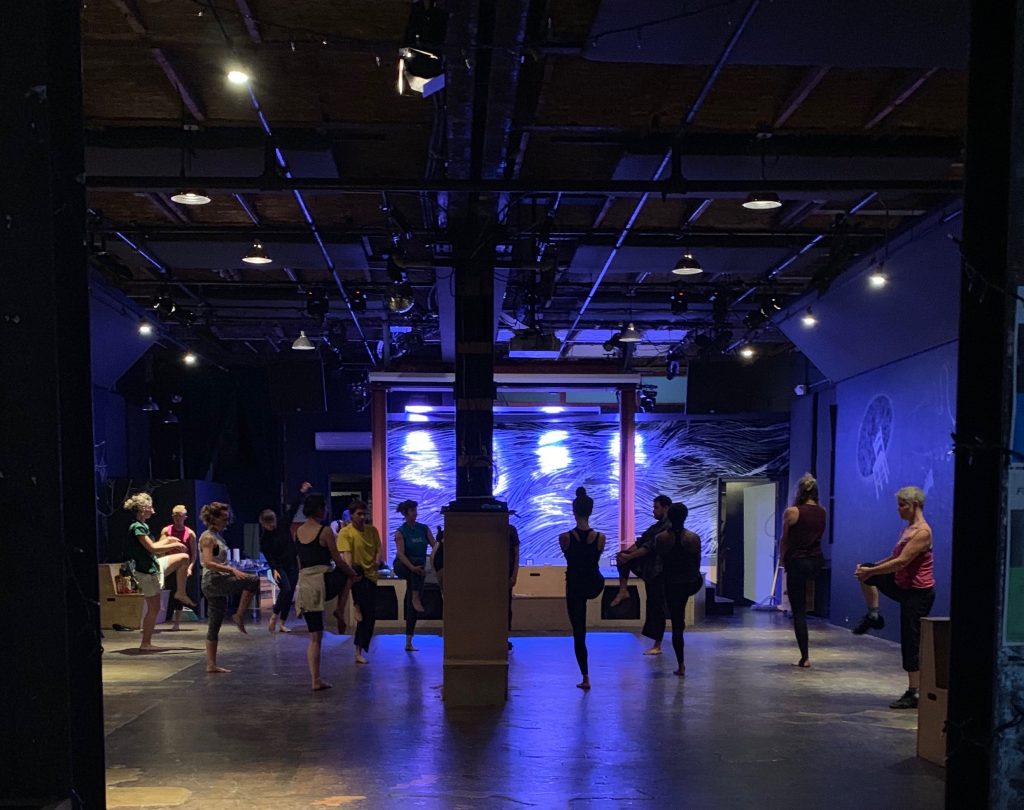 Biography:
Michael Figueroa is a Boston based performance maker, teacher, server and performer. His dances deal with rulebreaking, rote memory, audience participation, and improvisational situations. His work has been commissioned by the Dance Complex, the Mobius Artists Group, Dance Now Boston and Outside the Box Festival. He has taught workshops at College of the Holy Cross, Cambridge Rindge & Latin School, Moving Target (Boston and Portland, ME), and NACHMO Boston. Michael teaches weekly classes (every Tuesday) as a part of Midday Movement Series, a class series founded by Marissa Molinar that takes place at Jose Mateo Ballet Theatre. Most recently, Michael taught two weeks of Access 8 at Gibney Dance in New York and performed in Dance Now at Joe's Pub in collaboration with Alex Davis. Michael holds a BFA in dance from The Boston Conservatory.
$12-20 Sliding Scale