Book Launch for The Great Transition by Nick Fuller Googins
Event Info
Monday, August 14 2023
7:00pm, 6:30pm doors

Additional Info
Free, Registration Requested
Co-presented with Print

Join SPACE and Print: A Bookstore to celebrate the debut novel of Biddeford-based author Nick Fuller Googins.
A triumphant debut, The Great Transition is a breathtaking rendering of our near future after a climate crisis, told through the story of one family trying to protect each other and the place we all call home. The author will be in conversation with Liberty Hardy.
For fans of Station Eleven and The Ministry for the Future, this richly imaginative, immersive, and "profound" (Alice Elliott Dark, author of Fellowship Point) novel is the electrifying story of a family in crisis.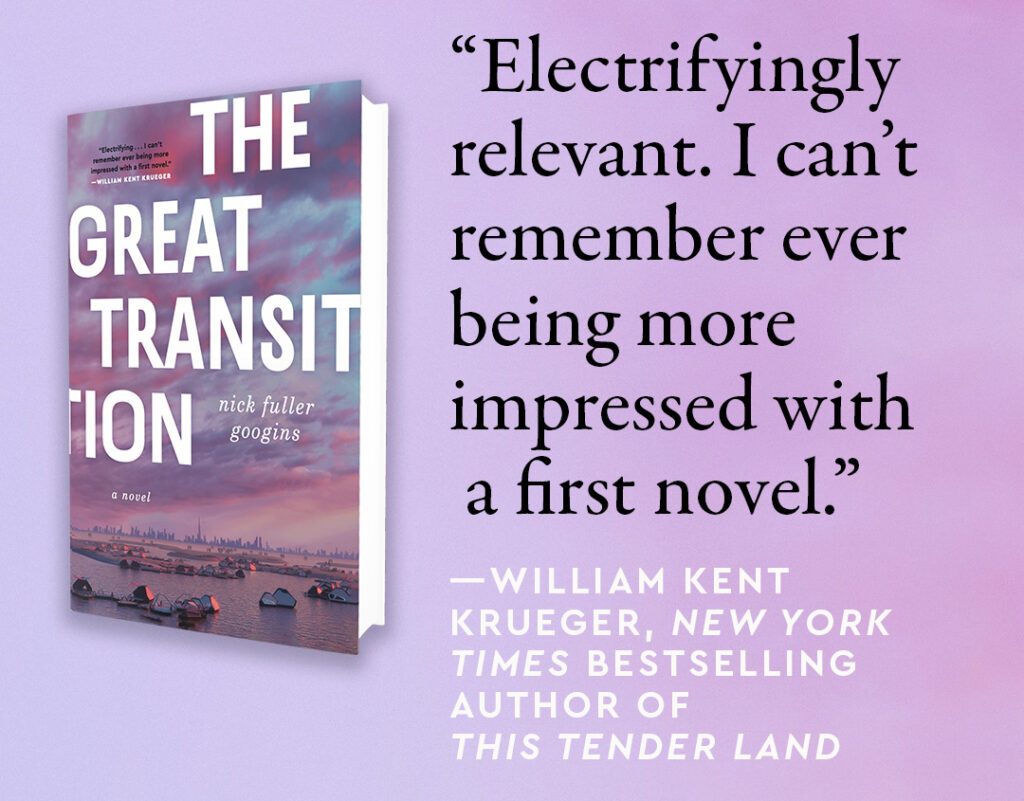 ---
Emi Vargas, whose parents helped save the world, is tired of being told how lucky she is to have been born after the climate crisis. But following the public assassination of a dozen climate criminals, Emi's mother, Kristina, disappears as a possible suspect, and Emi's illusions of utopia are shattered. A determined Emi and her father, Larch, journey from their home in Nuuk, Greenland to New York City, now a lightly populated storm-surge outpost built from the ruins of the former metropolis. But they aren't the only ones looking for Kristina.
Thirty years earlier, Larch first came to New York with a team of volunteers to save the city from rising waters and torrential storms. Kristina was on the frontlines of a different battle, fighting massive wildfires that ravaged the western United States. They became part of a movement that changed the world­—The Great Transition—forging a new society and finding each other in process.
Alternating between Emi's desperate search for her mother and a meticulously rendered, heart-stopping account of her parents' experiences during The Great Transition, this novel beautifully shows how our actions today determine our fate tomorrow.
---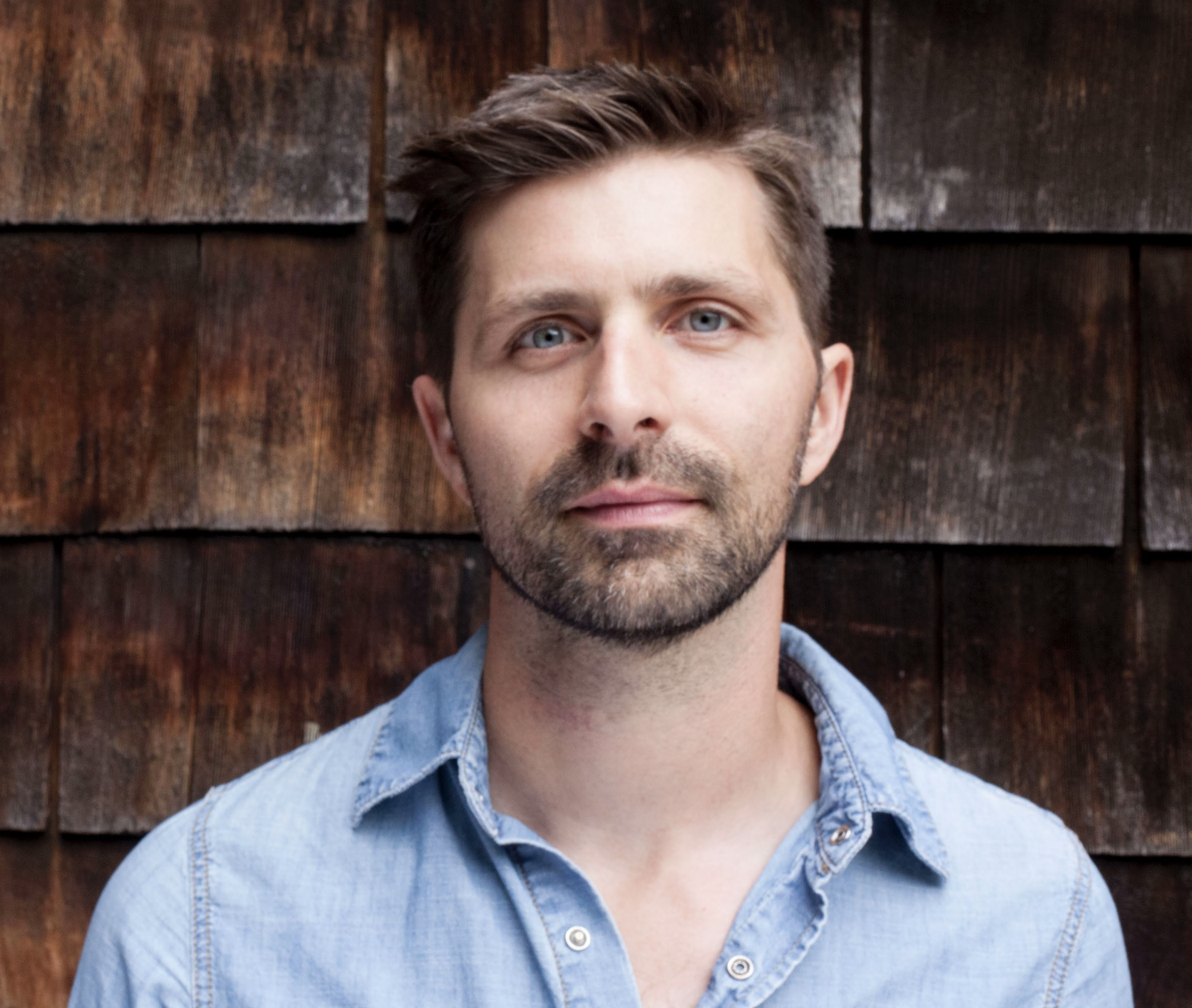 Nick Fuller Googins is the author of the novel, The Great Transition (Atria Books). His short fiction and essays have appeared in The Paris Review, Men's Health, The Sun, The Los Angeles Times, and elsewhere. He lives in Maine, and works as an elementary school teacher. He is a member of the Maine Writers & Publishers Alliance, as well as the National Education Association, the largest labor union in the United States.