OR119
Date and Time
Friday, March 10 2023
7PM
6:30PM Doors

An in person Q+A with directors Peggy Ahwesh and Jacqueline Goss with Wilhelm Reich Infant Trust director David Silver, will take place following the screening!

Read more about the film and Reich on 4Columns.
Directed by Peggy Ahwesh and Jacqueline Goss, music Zachary Layton. 2023, 59 minutes
A theoretical musical about the scientist and social thinker Wilhelm Reich, shot in his home and laboratory in Rangeley, Maine. In this playfully performative piece, the writing and work of Freud's favorite student are put to melody and into conversation with contemporary feminist writers.
Working with a group of friends and students in a largely improvisatory way, we shot in and around Reich's home and laboratory in Rangeley, Maine. With OR119, we wish to inspire a revitalization of his primary tenet: "Love, Work, and Knowledge are the wellsprings of our lives."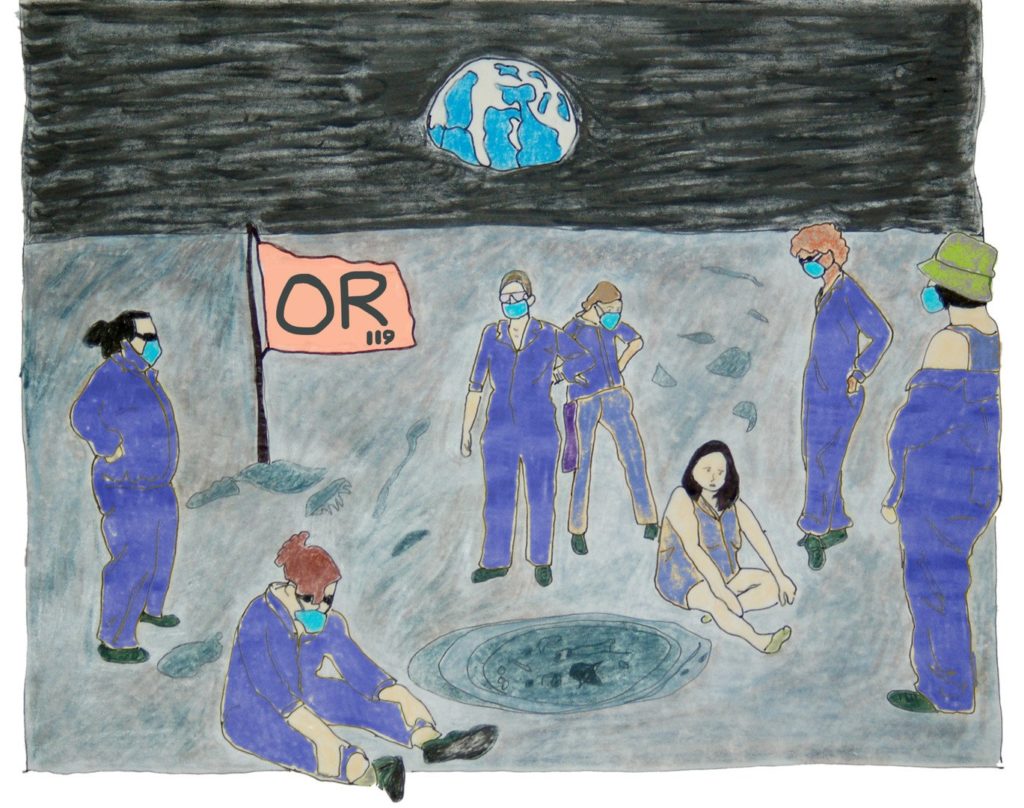 Peggy Ahwesh is a Brooklyn based media artist whose work spans a variety of technologies and styles in an inquiry into feminism, cultural identity and genre. The discourses of film theory are applied to themes of gender subjectivity and social relations through improvised situations, found footage and low end technologies while turning the conventions of realism on end. Ahwesh came of age in the 1970s with S8 filmmaking, feminism and the punk underground in Pittsburgh. Ahwesh is represented by Microscope Gallery, New York. In 2022, she received The Acker Award that honors contributions to the downtown NYC art community. Find her on the web at Senses of Cinema's Great Directors Critical Database, World Picture Journal #4 and the Brooklyn Museum's Elizabeth Sackler Center for Feminist Art.
Jacqueline Goss makes movies about scientific systems and how they change the ways we think about ourselves. Her work has shown at the Museum of Modern Art in New York, New York Film Festival, and International Film Festival at Rotterdam, among many other venues. She is a recipient of awards from the Alpert Foundation and Creative Capital. Goss teaches in the Film and Electronic Arts program at Bard College in the Hudson Valley of New York.