Endless Summer: A 2023 Benefit Bash for SPACE with DJ Liz Rhaney and DJ Ben Spalding
DATE AND TIME
Friday, September 22 2023
7:30pm

TICKETS
Multiple ticket levels
Click 'BUY TICKETS HERE' link below for details

Take the ferry and join your arts community for a fundraiser dance party at the Peaks Island Lions' Club (aka Greenwood Garden). Tickets will be available at the event (exact change if using cash or card preferred).
This seaside soirée will benefit SPACE's mission of supporting the next wave of arts, artists, and ideas. We'll soak in the sunset and salty breeze while extending the summer into a night of expertly DJed grooves by Liz Rhaney and Ben Spalding on the Peaks waterfront. With projected photos by Ryan Marshall and marquee poetry by Alana Dao and meg willing of A CLEARING.
Attendees can catch the 9:45 pm ferry back to Portland or dance until we close down Greenwood Garden at 10:30 pm to catch the 10:55 pm ferry (the second to last of the evening). Those who want to eat dinner on the island should grab the 5:35 pm ferry, and plan to join us at 7:30 at the Lions Club. 
We're keeping our fundraiser bash prices accessible for this first bash back since our pandemic closure. General admission tickets include light bites, sweet treats, and complimentary drinks—but do not include a ferry ticket. Dress sharp and comfortable for good vibrations.
This event is 21+
---
Thank you to our generous and growing host committee:
Desi Van Til and Sean Mewshaw, Emily Drain Bruce, Ayana Elizabeth Johnson, E. Kent Gordon, Rick Bresnahan, Oliver Watson, Matthew and Edwin Cahill, Amy Parker, Christian Adame, Donna McNeil, Sara Juli and Chris Ajemian, Samar Post Jamali, Devie Hamlen, Aviva and Jeff Shaw, Julia Whyel and Mike Emerson, Vickie Riley, Lauren and Aron Glennon, David Rogers, Luke Myers, Phuc and Susan Tran, Matthew and Darcy Poor, Sandy Shapiro-Hurt and Eric Hurt, Lauren Rosenberg, Keith Rosenberg, Jessica Tomlinson and Cyrus Hagge, Yemaya and Lucas St. Clair, Pam Chévez, and Kelsey Halliday Johnson.
And our supportive sponsors:
Goodfire Brewing, Chocolats Passion, team of Dear Dairy, Hogfish, LR/ARC, Cocktail Mary, Pine State Beverage, Tandem Coffee Roasters, Soleil, Friends & Family, Tsunami Tattoo, Oxbow Brewing Company, Lake & Co., Bread & Friends, Monte's Fine Foods, and SoPo Seafood.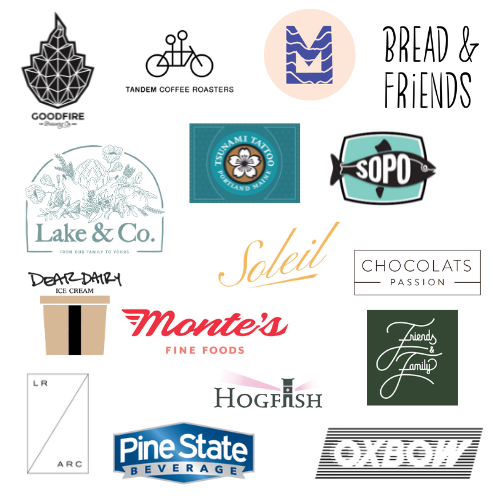 We're dreaming about:
.beaming sun
..salty air
…cool breezes
….barefoot in warm sand
….echoing birds and waves
…..a cold drink
…..a salty snack
…..chilled dessert
…….. poppy sounds
…… familiar company
…….. open skies
……… shining stars
……. the optimism that anything can happen
ENDLESS SUMMER STAFF
Meg Hahn | Development Coordinator
Greg Jamie | Film Programmer
Kelsey Halliday Johnson | Executive Director
Jocelyn Leighton-Cory | Managing Director
Peter McLaughlin | Music Programmer
Jonathan Merrifield | Gallery Production Coordinator
Jaina Neri | Lead House Manager
Joe Sasso | Production Manager
Nick Schroeder | Communications Manager
Carolyn Wachnicki | Designer
Julia Whyel | Project Manager

EVENT STAFF & SOUND ENGINEERS
Julia Bruel, Catherine Buxton, Bobby Carroll, Kris Clark, Sierra D'Amours, Quinn Farwell, Daniel Grier, Hannah Hermes, David Hingston, Cam Howard, Jordan Singh
2023 INTERNS
Daniel Grier, Grace Hager, Claire Kaminski, Xanthe Miller, Sam Dupont
Fogg's Water Taxi can accommodate up to six passengers privately or shared and get you to the island or back in only 10 minutes at a time of your closing. Taxis depart from the dock just past Scales Restaurant in Portland at 72 Commercial St. Bookings can be made by calling (207) 415-8493.