Picnic and a Little Mutiny
Date and Time
Friday, August 18 2023
6:00pm
5:30 PM Doors

A screening featuring descriptive audio for persons with blindness or vision impairment.
PICNIC AND A LITTLE MUTINY – Jacek Laskus – 39 Min.
Aboard a sailboat crewed by four individuals with blindness and a sighted captain, we're invited to their picnic in this part doc-part fantasy. Sharing experiences and observations of being sightless in a visual world, the group collectively rebel.
The director and some of the cast members will be present for Q&A following the screening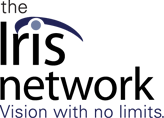 The Iris Network has a MISSION of helping people with vision impairment or blindness attain independence and community integration.