"Pulling a James Baldwin"
Friday, February 26 2021
6:00 PM to 7:30 PM

"Pulling a James Baldwin" featured an open call for proposals from artists, writers, and performers to select and perform their favorite James Baldwin excerpt. You can view the recording from February 26th below featuring Maya Williams, Leonore Hilderbandt, Allegra Fletcher, AhDream Smith, Jefferson Navicky, and Sion Dayson followed by a conversation with Spitting Fire Curatorial Fellow Valeria Missalina Bembry.
Maya Williams (ey/they/she) is a Black Mixed-Race queer and nonbinary writer and actor based in Portland, Maine. Ey can be seen in The Smithsonian Channel's series America's Hidden Stories portraying Mary Bowser and performing original spoken word for The Kennedy Center's Arts Across America series. Find out more about their published work at www.mayawilliamspoet.com and follow them on Instagram and Twitter @emmdubb16
Leonore Hildebrandt (she/her) is the author of the poetry collections Where You Happen to Be, The Work at Hand, and The Next Unknown. A nominee of the Pushcart Prize, Hildebrandt's poems and translations has appeared in selected journals the Cimarron Review, Denver Quarterly, Harpur Palate, Poetry Daily, Rhino, and the Sugar House Review. Originally from of Germany, Leonore lives "off the grid" in Harrington, Maine. Find out more about their published work at www.leonorehildebrandt.com
Allegra Fletcher (she/ella) is an Afro Caribbean Latina singer-songwriter, creative writer, and multi-media artist. She began song writing when she was 12 years old. Allegra honed her practice growing up in Boston's open mic scene, and has brought her work as a solo artist and worship leader around the world including Philadelphia, New York, Albania, Brazil, Italy, and Poland. As an educator, Allegra loves helping other artists of all ages and backgrounds grow in freedom of expression. Allegra has a rich history as both an artist and event organizer, and continues to work on her creative writing, whether verse or song. You can follow her artistic journey on Instagram @allegrafletcher
AhDream Smith (she/her) is a multi-disciplinary artist who is always exploring new ways and mediums to express herself. Previously, a New York-based actor, she is currently training to receive her Masters of Fine Arts at the University of North Carolina -Chapel Hill's Professional Actor Training Program and is also a resident actor at Playmakers Reparatory Company. She attained her Bachelor of Arts from Wesleyan University majoring in American Studies, concentrating in Race and Ethnic Studies. Learn more about AhDream's work on her website at www.ahdreamsmith.com and on Instagram @chasingahdream
Jefferson Navicky (he/him) is the author of the story collection, The Paper Coast, the poetic novel, The Book of Transparencies, and a collection of modern parables, Antique Densities (forthcoming 2021). His work has appeared in Smokelong Quarterly, Electric Literature, Fairy Tale Review, and Beloit Poetry Journal. He is the archivist for the Maine Women Writers Collection and teaches English at Southern Maine Community College. Follow his work at www.jeffersonnavicky.com

Sion Dayson (she/her) is an American author and voice actor based in Valencia, Spain. Her first book, As a River, won the 2021 Crook's Corner Book Prize for best debut novel set in the American South. It was also a Hurston/Wright nominee for Debut Fiction and a Foreword INDIES Book Award Finalist. Sion has previously lived in Paris, France for ten years and brings her passions for storytelling and service to voiceover projects. Find her work at www.siondayson.com/ and follow her on social media @siondayson
---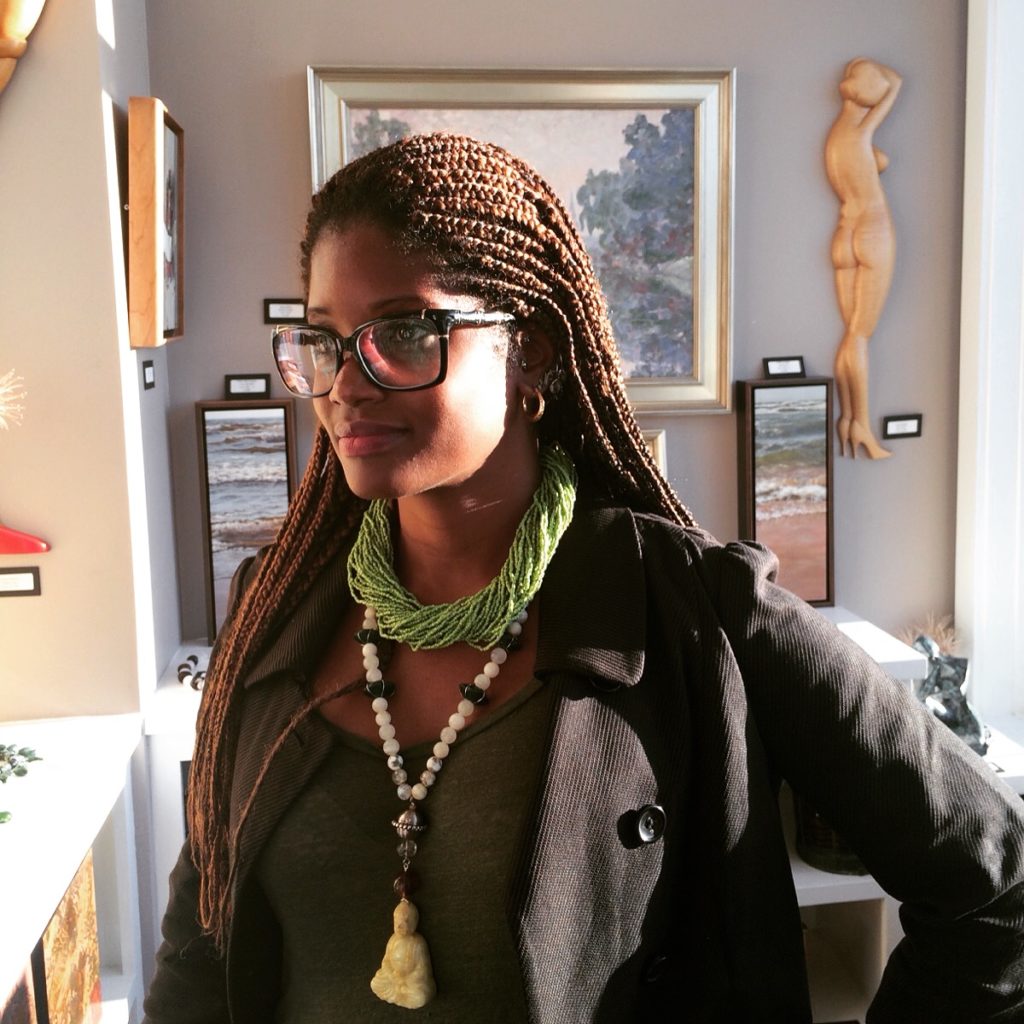 Valeria Missalina Bembry (she/her)
Born in Miami and splitting her youth between Florida and Maine, Valeria moved abroad upon graduating from Scarborough High School and kept it moving for nearly two decades across a couple continents. From 2011-2019 she had been based in Erbil in the Kurdistan Region of Iraq where she was an educator, cultural producer, and humanitarian aid professional. While working at the nexus of art and international development and cooperation, she worked with ArtRole, a British-Iraqi arts organization dedicated to fostering harmonious connections through artistic exchange and arts education. With ArtRole and other international and local cultural and humanitarian organizations, and with the support of the US Consulate, French Institute and Hivos, a Dutch development aid organization, she coordinated exhibitions, artist workshops and a conference examining gender roles in a changing society through the lens of artistic practice (Women in Action 2011-2013). Valeria earned a Bachelor of Arts in International Relations from Richmond, the American International University in London, a Postgraduate Diploma in History of Art from the Courtauld Institute of Art, and Master of Arts in Art Business from the Sotheby's Institute of Art. Prior to her return to Maine, Valeria worked for the International Organization for Migration (IOM – UN MIgration) in the Iraq Mission. This new programming series is part of her ongoing research in art activism as praxis in public education on social justice, human rights and migration, she is a protection specialist working with youth. Spitting Fire is her cultural programming debut in Maine.
---

Support for SPACE's Curatorial Fellows and their programming has been made possible by the Moser Family Foundation, the Cohen Foundation, and the VIA | Wagner Incubator Grant.