Screaming Stars album release with Holy Taker, Windier, and Apis Malfiore
INFO
Wednesday, August 23 2023
8:00pm
doors at 7:30pm

TICKETS
$10 advance
$12 day of show

An ever-changing ensemble of chamber musicians and queer sound creatives, Screaming Stars was born as the songwriting project of singer and multi-instrumentalist Ashling Coviello.
Ashling is a non-binary trans person with deep grounding in the place they live in, and an affinity for traveling artists. They are a handpoke tattooer, and they engage with music in deep practice of self-discovery, like in their working life.
The theatrics of Screaming Stars performances are curated by Ashling Coviello to adapt with any given assignment. Summit Colman, Francesca Houran, and Gabriela Ragazzi are the most reliable accompaniment, and carry the sound of Screaming Stars to a totally different height than Ashling could achieve all on their own.
Their new album, Clouds Open Up is a culmination of the momentum forming in the conception of this project. It features powerful ballads created in Portland, Maine with Summit, Francesca, and Gabi at a shared studio downtown. These songs hold the spirit and the energy of this beautiful and inspiring time of growth and change, where togetherness and collaboration are more important than ever.
Every song released by Screaming Stars is meant to bring their community together; to nourish inner safety and patience in the face of great hardship. Their unearthly array of sleepy melodies brings inspiration and healing out of the deepest darkness.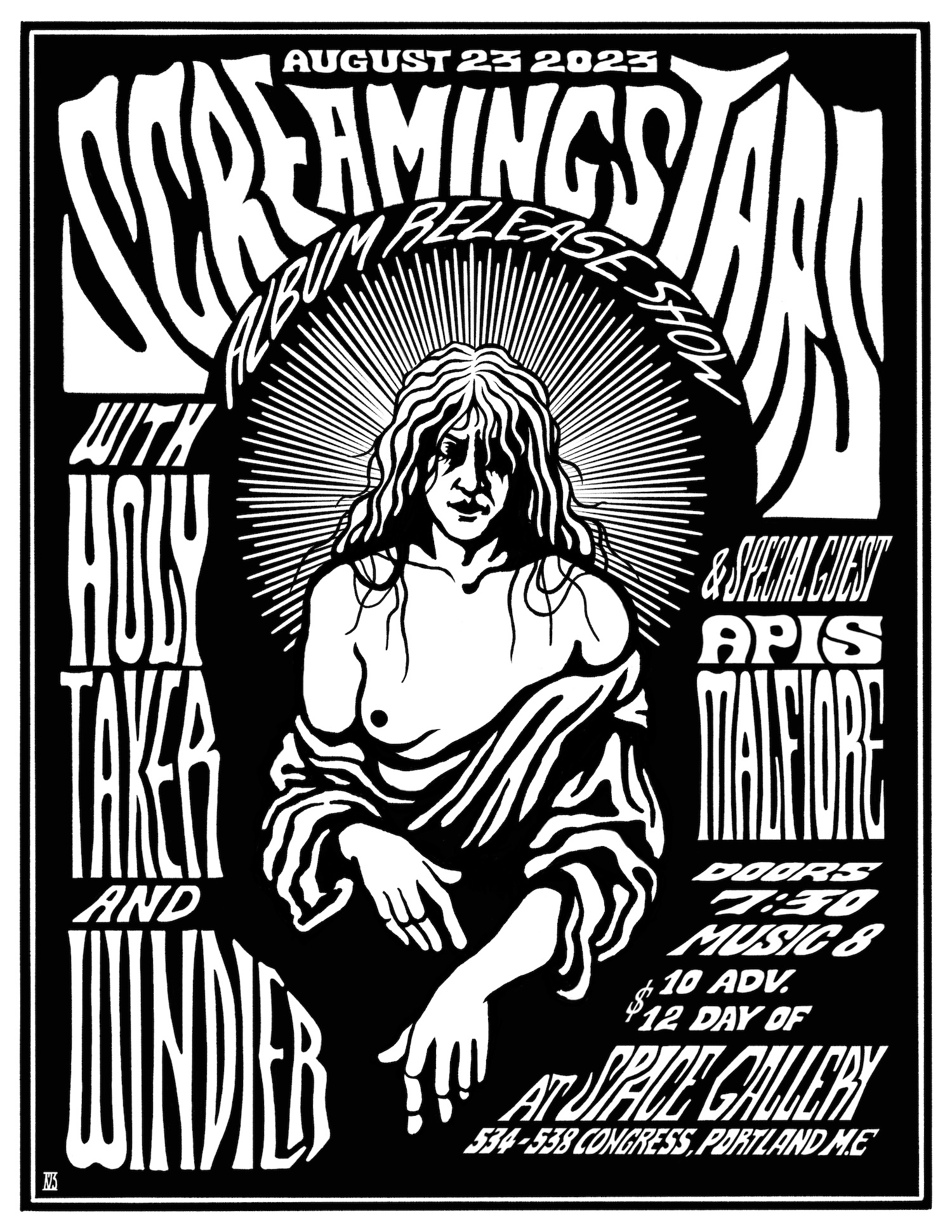 posted by Aidia Sandlin.