Slow Machine (6/11- 6/25)
Stephanie, a restless and vibrant actress, meets Gerard, an NYPD counter-terrorism specialist who's an aficionado of experimental theater (and maybe out of his mind). Flirtation ensues, ends disastrously, and forces Stephanie to the ramshackle upstate home of musician Eleanor Friedberger, yet this supposed escape is infected by violent memories of her past life. A miniature epic of paranoia, espionage, subterfuge, music, and performance captured on lush and invigorating 16mm, SLOW MACHINE heralds major new talent.
"Entrancing. A world of thrumming, conspiratorial menace. Stephanie Hayes is bewitching." — Beatrice Loayza, Reverse Shot

"Totally infectious. Incredibly funny." — Chloe Lizotte, Screen Slate

"Seductively disorienting. Wild and mesmerizing. Kind of like a lo-fi, Brooklyn variant of INLAND EMPIRE." — Giovanni Marchini Camia, Filmmaker Magazine

"A tour de force." — Tony Pipolo, Artforum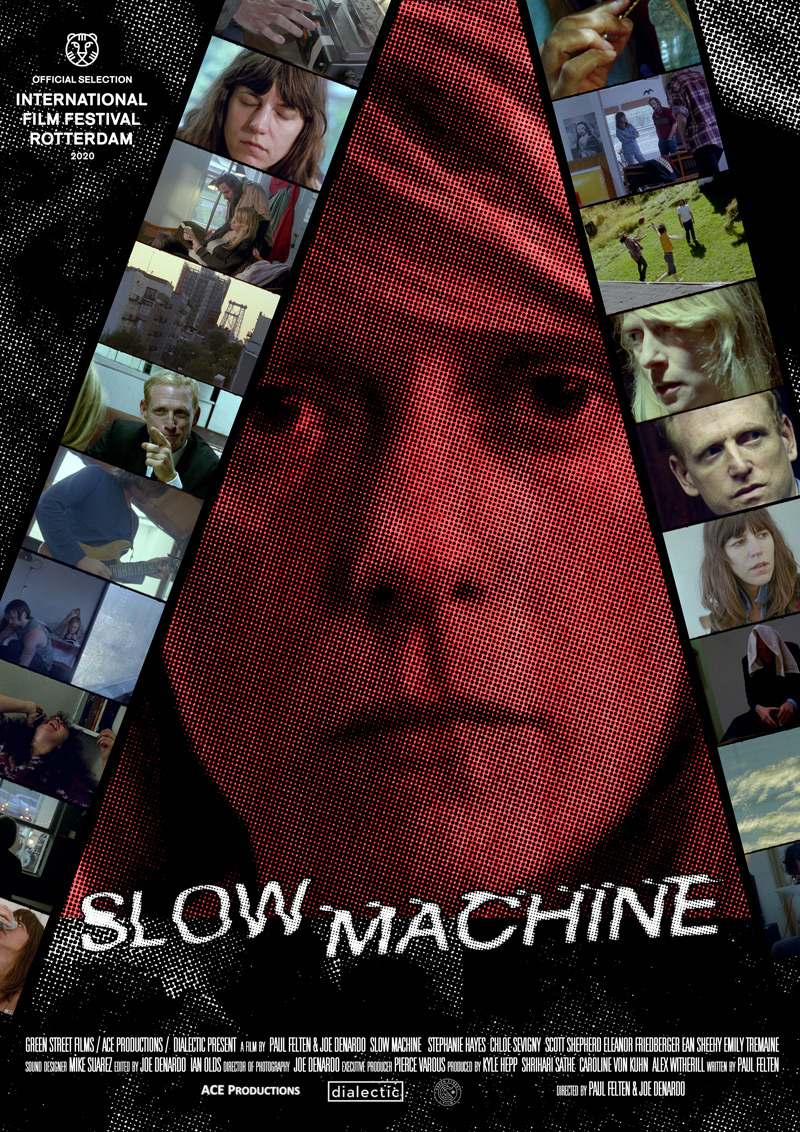 The Apohadion Theater and SPACE are pleased to co-present Slow Machine as part of an ongoing series of virtual film screenings in 2021.