So Pretty (11/23 -12/11)
Friday, December 11 2020
$8 ticket.
72 hour rental period following payment.

A visiting German artist, an American academic, a millennial polyamorous enclave in New York City; director-actor Jessie Jeffrey Dunn Rovinelli's So Pretty is an excursion into actually-existing utopia, a document (if not quite a documentary) of a loving, precarious community. Dunn Rovinelli's sophomore feature, following the tender Empathy (2016), observes a tight-knit group of trans and genderqueer artists, writers, activists, living interwoven lives in a Brooklyn apartment, and in the electrified city streets.
"Inventing the queer gaze in front of our eyes." — Indie Wire
"Of inestimable value […] the film is also marked by assured, sensitive direction and a visual flair."– Daniel Fairfax, Senses of Cinema
"[A] lovely meditative film. […] Rovinelli is an extraordinary young talent I am keeping my eye on." — Vaginal Davis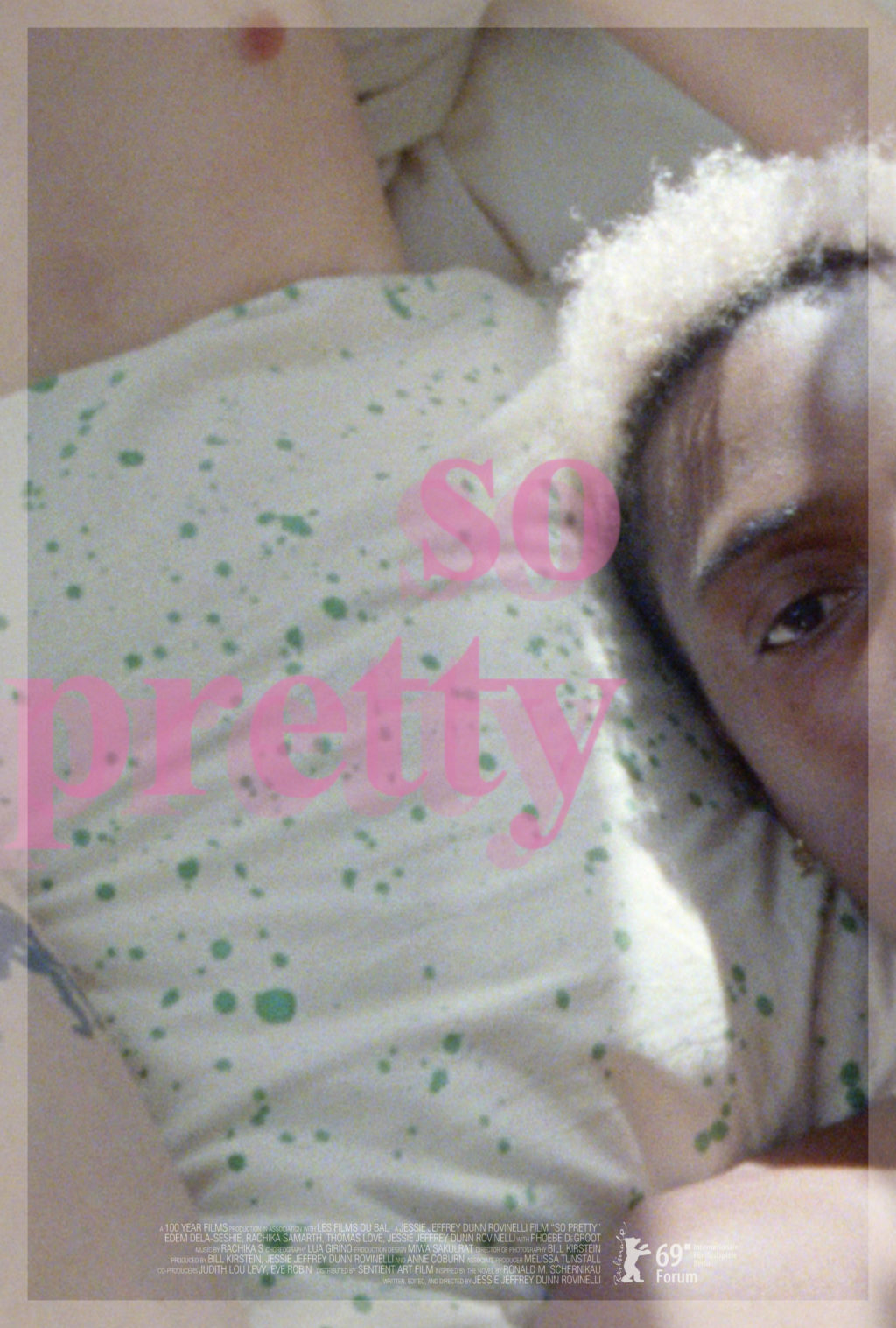 The Apohadion Theater and SPACE are pleased to co-present So Pretty as part of an ongoing series of virtual film screenings in 2020.