Squirrel Flower and Horse Jumper of Love with Lisa/Liza
INFO
Sunday, March 5 2023
8:00pm
doors at 7:30pm

TICKETS
$16 advance
$18 day of show
$2 off for SPACE members


Masks are highly encouraged for this event by performer request.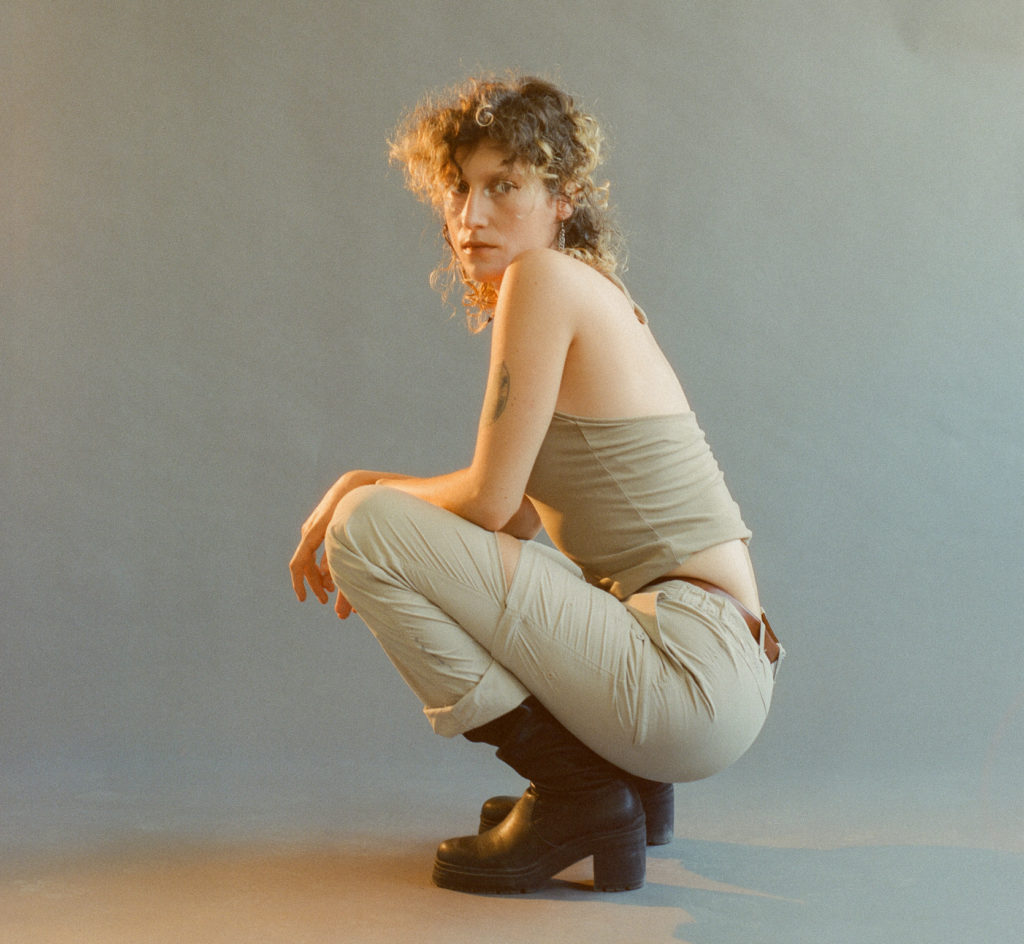 Squirrel Flower's heart-rending sophomore album, Planet (i), is exactly that. A singular planet, a world entirely of artist Ella Williams' making. The title came first to her as a joke: it's her made-up name for the new planet people will inevitably settle and destroy after leaving Earth, as well as the universe imagined within her music. "Planet (i) is my body and mind," Williams says, "and it's the physical and emotional world of our planet. It's both." Buoyed by her steadfast vision and propelled by her burning comet of a voice, the record is a love letter to disaster in every form imaginable. Tornadoes, flooding, gaslighting assholes, cars on fire—these songs fully embrace a planet in ruin. As Williams rides from melancholy to jubilance to complete emotional devastation over the course of twelve songs, she carves out a future for herself and those she loves.
Williams wrote most of the songs on Planet (i) before the COVID-19 pandemic, but disaster looms large in its DNA. Susceptible to head injuries having played a lot of sports in her youth, Williams received three concussions from 2019-2020; two at cafe jobs in her home state of Massachusetts, and a third, funnily enough, while making out with someone in a sloped attic at a house show. Amidst the chaos of touring internationally during her own healing process, she began weaving threads between her physical and personal sense of ruin and her lifelong fear of the elements: of being swept up by storms, floods, and the deep ocean.
Once quarantine set in, Williams, known for her magnetic live concerts, began to produce demos in her room, amassing a collection of more than 30 recordings. "I constantly write," she says, "but because of the pandemic and the unemployment checks I received, I was able to spend every day recording what became the skeleton of this album." Feeling a sense of artistic synchronicity over international phone calls with producer Ali Chant (PJ Harvey, Perfume Genius), and with newfound covid antibodies, Williams flew to Bristol, UK in the fall of 2020 to record Planet (i) at Chant's studio, The Playpen.
While Williams and Chant played most of the instruments on the record, Bristol drummer Matt Brown and Portishead's Adrian Utley also joined their sessions. "Adrian brought such stunning textures to the arrangements," Williams says. "I was starstruck watching him play guitar with a pair of pliers." And when Chant suggested the idea of backup vocals, Williams, whose voice had until now stood alone in her songs, enthusiastically enlisted friends and family to join her remotely with their voices and instruments. Around Squirrel Flower's voice and vision dance the contributions of Jess Shoman (Tenci), Tomberlin, Katy J. Pearson, Jemima Coulter, Brooke Bentham, and her brothers Nate and Jameson Williams, as well as her father Jesse.
On Planet (i), Squirrel Flower reveals a bright and uncompromising vision, confident in her powers of self-healing and growth. No matter what the disaster ahead of or within her looks like, and no matter how she shape-shifts to meet it, Squirrel Flower will always be a world of her own, a space-rock flying down the road in flames and flat tires. As Planet (i) wheels to a close from the cartop lovesickness of "Iowa 146," the floodwaters of "Deluge in the South," and the tornado fury of "Pass," to the hushed climax and acceptance of "Starshine," she leaves us to face down disaster with hope in hand:
Don't let it pass.
Don't let it wither.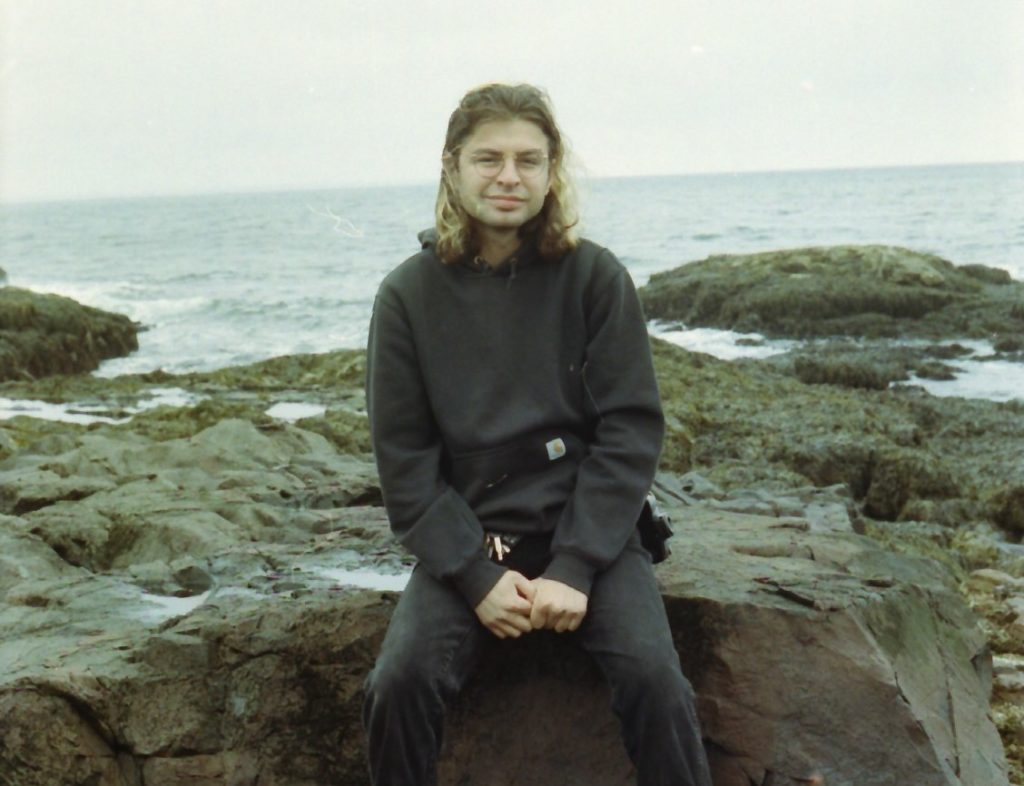 There's a space between literal and abstract where art often resides, and few bands excel at navigating that surreal territory more deftly than Horse Jumper of Love. On their third full-length, Natural Part, the Boston-based three-piece revels in the act of grasping at something that can't be held, smudging the lines between rich details, hazy memories, vivid moments, and intangible feelings to create their most captivating record to date.
Horse Jumper of Love–guitarist/vocalist Dimitri Giannopoulos, bassist John Margaris, and drummer Jamie Vadala-Doran–have steadily evolved since their formation in 2014, honing a mix of sprawling slowcore and raw indie rock across their 2016 self-titled debut and 2019's So Divine. Now, Natural Part feels like the band's biggest step forward yet.
A sense of mystery and the inevitability of change permeates much of Natural Part, with Giannapoulos often capturing snapshots that take note of a flickering feeling in the mundane, and then letting his imagination expand it into something profound. The title track encapsulates this approach as well as some of the recurring sentiments of the record: "I was thinking about the natural distancing that can happen between people," Giannapoulos says. "They can just go their separate ways or grow apart, or it can even be people passing away. But that thought also started with me literally combing my hair," he adds with a laugh. "The line between figurative and not gets pretty blurry. Sometimes weird shit happens but there's some meaning there. Something will just stand out, you get immersed in it, and a song sort of flows out. It all feels like a collage of a certain time in my life."
It's those kinds of details that makes Natural Part such a compelling listen. It's an album planted firmly in small moments that feel big: the unexpected flashes that somehow feel authentic and esoteric all at once, and cut through our busy lives to ground us in something that seems meaningful—even if we can't fully articulate why. "I love when those moments happen and it inspires something," Giannopoulos reflects. "It makes me feel connected to the world. When something sparks my interest like that, it just feels like this is what it's all about."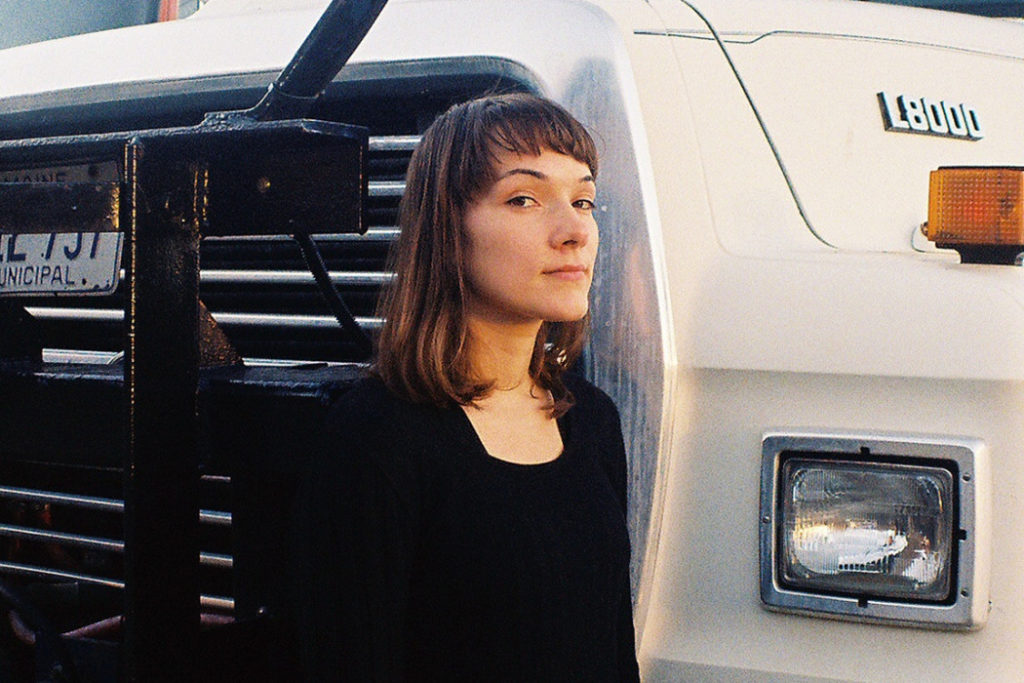 Lisa/Liza is the recording project of Liza (pronounced Lisa) Victoria. A Maine based songwriter and guitarist. She has released three full length LPs to date, through Chicago based Orindal Records, those are Deserts of Youth, Momentary Glance, and 2020's Shelter of A Song.
Liza's dreamlike lyrics often return to thematic imagery of seasonal change, animals, nature as a source of reflection, and inspiration. Liza's lyrics conjure vivid images of everyday beauty: a dog rolling in the grass on a nice day; walking down a darkened street to meet the sunrise; robins filling up a field.
Her songs are accompanied by experimental guitar instrumentals that pull inspiration from the likes of Michael Hurley, John Fahey, & Karen Dalton.