SOLD OUT: Superchunk with Cable Ties
INFO
Wednesday, September 13 2023
8:00pm
doors at 7:00pm

TICKETS
$28 advance
$33 day of show
$2 off for SPACE members

Indie-rock legends Superchunk make their decades-overdue SPACE debut!
From poet Maggie Smith:
Like every record Superchunk has made over the last 30+ years, Wild Loneliness is unskippably excellent and infectious. It's a blend of stripped-down and lush, electric and acoustic, highs and lows, and I love it all. On Wild Loneliness I hear echoes of Come Pick Me Up, Here's to Shutting Up, and Majesty Shredding. After the (ahem, completely justifiable) anger of What a Time to Be Alive, this new record is less about what we've lost in these harrowing times and more about what we have to be thankful for. (I know something about gratitude. I've been a huge Superchunk fan since the 1990s, around the same time I first found my way to poetry, so the fact that I'm writing these words feels like a minor miracle.)
On Wild Loneliness, it feels like the band is refocusing on possibility, and possibility is built into the songs themselves, in the sweet surprises tucked inside them. I say all the time that what makes a good poem—the "secret ingredient"—is surprise. Perhaps the same is true of songs. Like when the sax comes in on the title track, played by Wye Oak's Andy Stack, adding a completely new texture to the song. Or when Owen Pallett's strings come in on "This Night." But my favorite surprise on Wild Loneliness is when the harmonies of Norman Blake and Raymond McGinley of Teenage Fanclub kick in on "Endless Summer." It's as perfect a pop song as you'll ever hear—sweet, bright, flat-out gorgeous—and yet it grapples with the depressing reality of climate change: "Is this the year the leaves don't lose their color / and hummingbirds, they don't come back to hover / I don't mean to be a giant bummer but / I'm not ready / for an endless summer, no / I'm not ready for an endless summer." I love how the music acts as a kind of counterweight to the lyrics.
Because of COVID, Mac, Laura, Jim, and Jon each recorded separately, but a silver lining is that this method made other long-distance contributions possible, from R.E.M.'s Mike Mills, Sharon Van Etten, Franklin Bruno, and Tracyanne Campbell of Camera Obscura, among others. Some of the songs for the record were written before the pandemic hit, but others, like "Wild Loneliness," were written from and about isolation.
I've been thinking of songs as memory machines. Every time we play a record, we remember when we heard it before, and where we were, and who we were. Music crystallizes memories so well: listening to "Detroit Has a Skyline," suddenly I'm shout-singing along with it at a show in Detroit twenty years ago; listening to "Overflows," I'm transported back to whisper- singing a slowed-down version of it to my young son, that year it was his most-requested lullaby.
Wild Loneliness is becoming part of my life, part of my memories, too. And it will be part of yours. I can picture people in 20, 50, or 100 years listening to this record and marveling at what these artists created together — beauty, possibility, surprise — during this alarming (and alarmingly isolated) time. But why wait? Let's marvel now.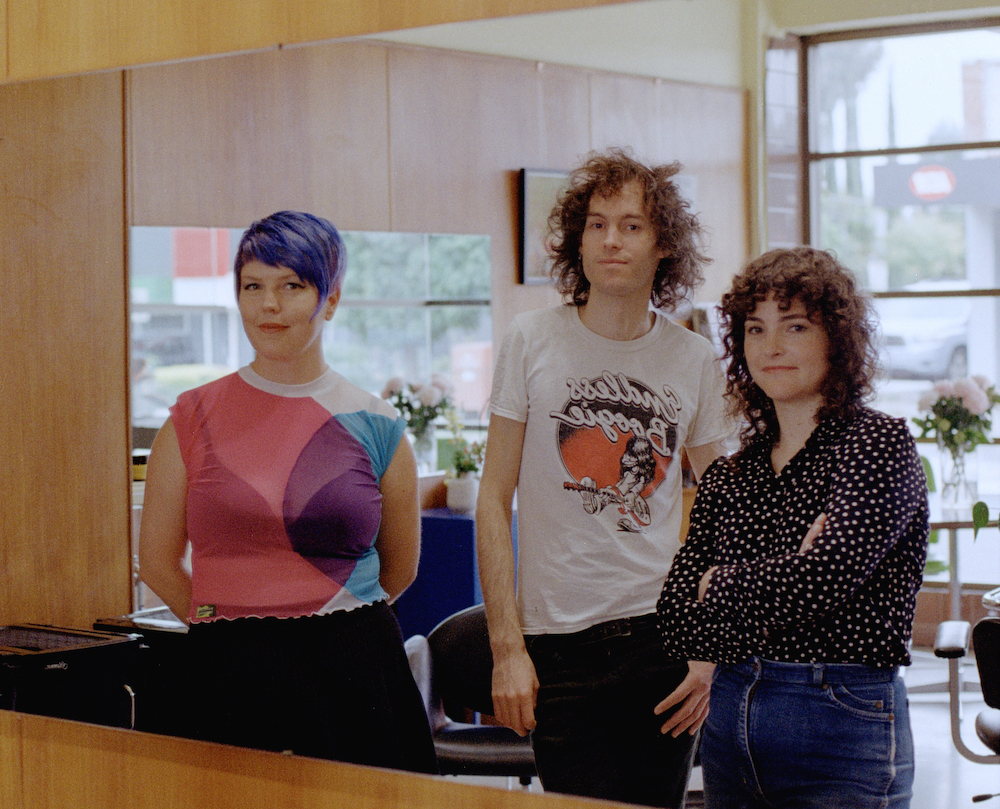 Australian garage rock trio Cable Ties is excited to announce their new album All Her Plans, due June 23 via Merge Records. Their third album and second for Merge, All Her Plans is the band's fiery statement of renewed purpose, a beacon of furious truth, righteous frustration and tender empathy. The announcement is heralded by the soaring new track "Time for You" and its official music video. Stream the track now at all DSPs.
"'Time For You' is about feeling safe and happy with someone," says lead vocalist and guitarist Jenny McKechnie. "I'm a pretty chaotic and anxious person and I always feel like I'm barely holding everything together and never have enough time for everything I've planned. When I come home to my partner James, I feel safe, happy and like everything is going to be ok. It's like our time together sits outside of the timeline of the rest of my life."
The album announcement comes shortly after the molten-steel heat of new track "Perfect Client," the band's first new single since 2020. The track was met with quick acclaim from media around the world — Stereogum called it "a simmering, towering roar," while NME and Line of Best Fit both praised the track from across the pond, signaling their excitement for the announcement yet to come. The band recently wrapped a triumphant run of European tour dates with OFF!, and looks forward to touring the U.S. later this year.