The Changin' Times of Ike White
Friday, December 18 2020
$10 ticket.
5 Day rental period following payment.

Serving a life sentence for murder in the early 1970s, music prodigy Ike White had plenty of time to perfect his musical talent, but no hope of putting it to use in the outside world. Ike's skills were exceptional enough, though, that his story captured the media's attention. From this notoriety, he was able to record an album inside the prison with big-time producer Jerry Goldstein (War, Sly and theFamily Stone). Superstar Stevie Wonder lobbied successfully for Ike's early release from prison. With an acclaimed album under his belt and the support of Wonder and others in the industry, Ike was poised for stardom. But, instead, he went off the grid for over 40 years. Daniel Vernon's mesmerizing new documentary is unpredictable and moving, echoing the strange journey of Ike White.
"His 1976 album Changin' Times sounds terrific. Somewhere between Jimi Hendrix and Gil Scott-Heron."– David Butcher, RadioTimes
"Somehow distilled into 78 minutes, this documentary tells
the incredible story of Ike White. Here he is, finally tracked down."- The Guardian
"It's an even more peculiar story than the Oscar- winning music documentary Searching for Sugar Man."- Victoria Segal, Sunday Times (London)
"It is one of the most remarkable music documentaries you will ever see. And that's a promise! The story of the greatest soulman you've never heard, it starts with Ike serving life for murder and ends with a series of rapid fire twists and turns, which fair knock you off the sofa. The music throughout is great with White, a man who could have given Prince lessons in sartorial elegance, oozing charisma even when banged up."- Stuart Clark, HotPress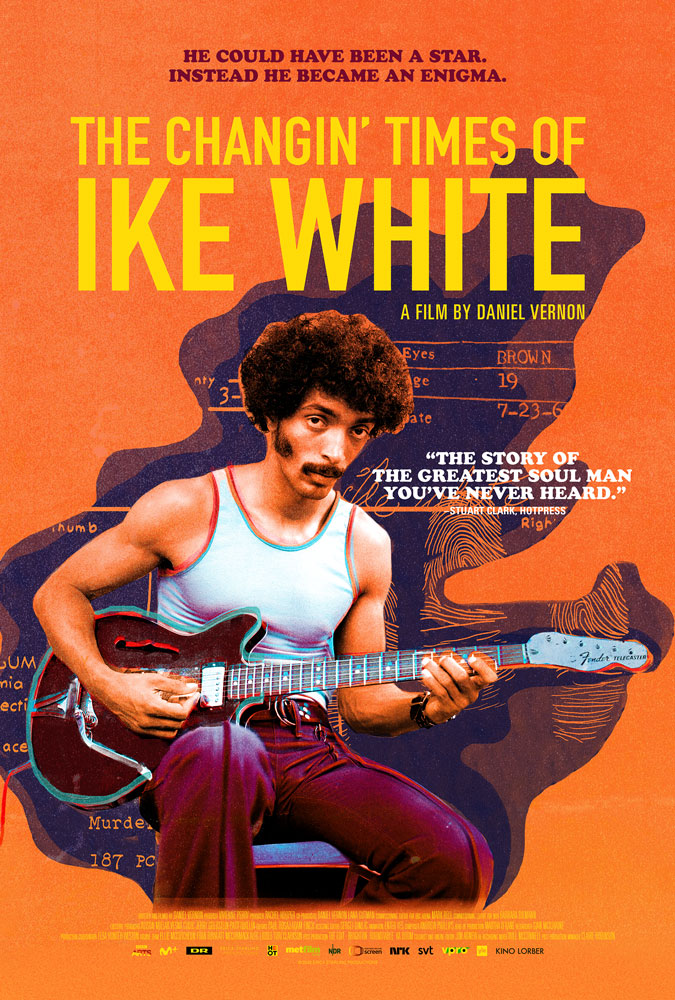 The Apohadion Theater and SPACE are pleased to co-present The Changin' Times of Ike White as part of an ongoing series of virtual film screenings in 2020.