The Halluci Nation (fka A Tribe Called Red) with Mosart212 [SOLD OUT]
INFO
Saturday, November 4 2023
8:00pm
doors at 7:30pm

TICKETS
$20 advance
$25 day of show
$2 off for SPACE members

The movement-building Canadian indigenous electronic duo brings the genre-defying sounds of their "Electric Pow Wow" back to Maine!
The Halluci Nation is real.
As they enter a new cycle, Bear Witness and Tim "2oolman" Hill of A Tribe Called Red are reintroducing themselves as The Halluci Nation, to reflect the evolution of their music and mission. The Halluci Nation, takes its name from a phrase coined by John Trudell, to describe the vast global community of people who remember at their core what it means to be human. As a visionary artist and activist, Trudell recognized the connection between his accomplishments and what ATCR did intuitively through music and art.
Trudell's voice was the first heard on Tribe's record, We Are The Halluci Nation, and fittingly, is the first you hear on The Halluci Nation's record, One More Saturday Night. The album is a love letter to the Electric Pow Wow gatherings launched at Ottawa's Babylon nightclub in 2007. It represents an imagined denouement to the biweekly Saturday-night parties that ended abruptly in 2017, without ever getting the proper send-off. One More Saturday Night thus pays homage to the parties' energy and momentum that elevated The Halluci Nation to this pivotal point in their career of fully mastering their own music style while also moving beyond club music; or "mixing dance music with dance music," as Bear Witness succinctly puts it.
"We wanted to pay homage to the Electric Pow Wow and wrap that whole decade of experience up and close the cycle, and in doing so give direct coordinates of where the future was headed. In a nutshell, that's what this album is about," says Bear. "We just wanted to make a party record, as well, one that people could dance to while still having the strong message we are known for."
As was the case with its proud legacy, The Halluci Nation's future revolves around collaboration. From hip-hop star, Yasiin Bey (AKA Mos Def), to the Indigenous Australian band, OKA, to the Wayuu-Colombian powerhouse, Lido Pimienta, the group has always sought out artists from around the world who would join the Halluci Nation family to form a like minded community as well as an international indigenous alliance. One More Saturday Night was no exception – with features as inspired and unpredictable as the music from Texas "electro-cumbia" producer, El Dusty, Anishnaabeg drum group, Chippewa Travellers, Maori artist, Rob Ruha, Inuk singer, Tanya Tagaq, and round-dance/R&B singer Antoine, among many others.
This is a beginning, not an end, after all. The Halluci Nation maintains focus on what they feel they can impact most: how Indigenous people are seen. Through groundbreaking stage shows and ever-changing visuals, Bear Witness and 2oolman are working to create media that reflects the modern day Indigenous identity. They see themselves simply as contributors to a necessary conversation around a subtle and complex representation of the contemporary Indigenous experience.
The next chapter for The Halluci Nation has them further exploring the boundaries of cross genre collaborations. In the Spring of 2023 they released a high powered collaboration with Punk-Rock Band "F*cked Up" which featured covers of "Electroshock" by Danger Rhythm, and "John Wayne was a Nazi" by MDC. This was just a small look into the creative mindset and production capabilities that Bear Witness and 2oolman possess.
"We wanted to take the music to another place," says 2oolman. "We showed a little bit of our ambitious side on our last record and we got to do a lot of songs that we'd been wanting to do for a long time. And this is just the start. We are at the point where we are making music we love, inspired by our everyday lives and the people that surround us. We've got so much more coming."
This is just the start of The Halluci Nation.
Photo by Remi Theriault.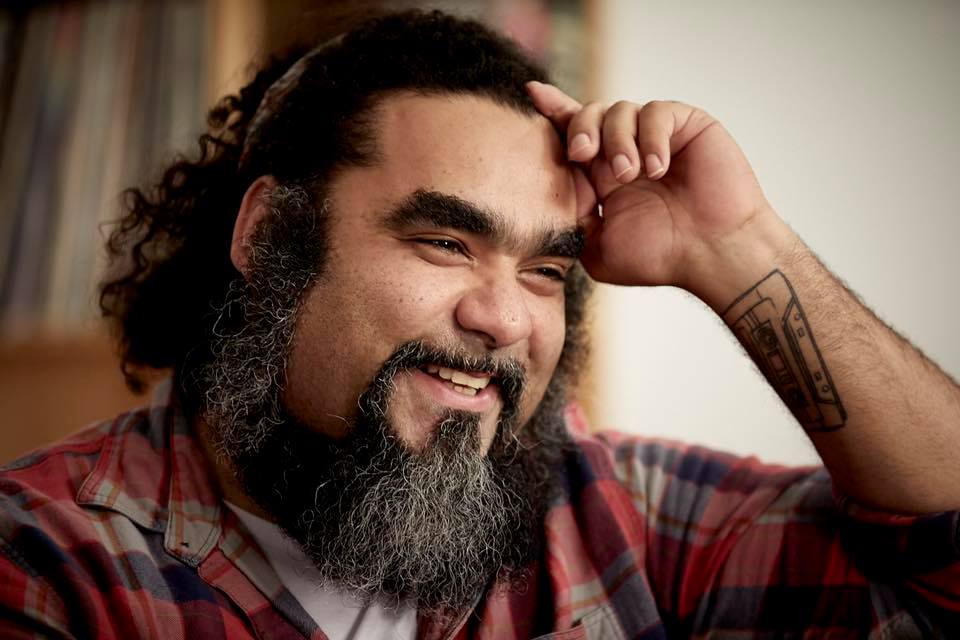 Opening the evening is conductor of the funky symphonies, Portland's post-modern beat maestro Mosart212. Mo is a pillar of Portland's electronic music community, from inspiring beat-nights to leading workshops to rocking dancefloors and collaborating across genre and beyond. A true master of original production, head-nodding grooves, crate-dug samples, and globe-trotting rhythms, Mosart212 delivers long-form sets full of far-out beats palatable to the uninitiated.