POSTPONED: The Politics of Race in Contemporary Dance
INFO
Monday, March 30 2020
7:00pm
Doors at 6:30pm

Tickets
This event is free but RSVP is encouraged.

This event has been postponed. We will be in touch with all current ticket-holders and inform them of the new date as soon as possible.
In this talk, 2014 Whitney Biennial Artist and 2020 Bates Dance Festival faculty member Miguel Gutierrez will read excerpts from his essay Does Abstraction Belong to White People? and discuss how its themes inform his most recent performance works. Join us for this special lecture ahead of his free performance on April 2nd at Colby College of SADONNA on The Brown Ambition Tour.
SADONNA is exactly what it sounds like: sad versions of Madonna songs. In this music project, choreographer Miguel Gutierrez shows just how tiny the spiritual distance is between the international pop superstar, who grew up in Bay City, Michigan and himself, an international experimental itinerant artist who grew up in Colonia, New Jersey. Backed by the SLUTINOS, the Sad Latino Boys Backup Singers, SADONNA ekes out the melancholy cry for help hidden within Madonna's uplifting lyrics. SADONNA is free and open to the public.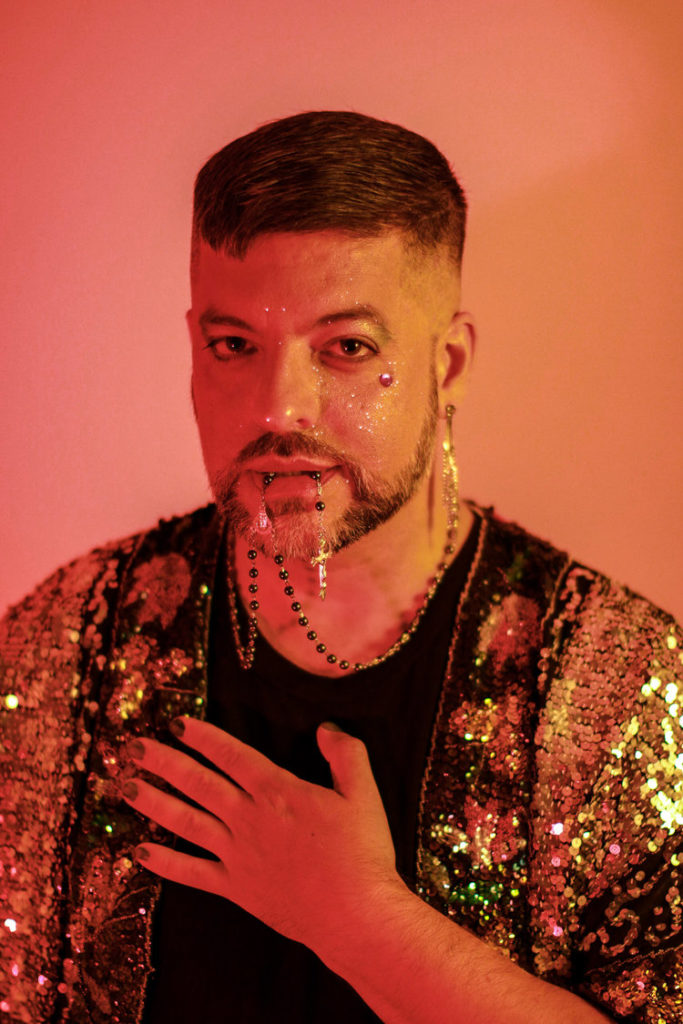 Miguel Gutierrez is a choreographer, composer, performer, singer, writer, educator and advocate who has lived in New York for over twenty years. He is fascinated by the time-based nature of performance and how it creates an ideal frame for phenomenological questions around presence and meaning-making. His work proposes an immersive state, for performer and audience alike, where attention itself becomes an elastic material. He believes in an approach to art-making that is fierce, fragile, empathetic, political, and irreverent.