The Rainbow Beard Show
DATE AND TIME
Sunday, November 12 2023
4:00pm
doors at 3:30

TICKETS
$5 youth
$12 adult

A family show with puppets, games, stories and songs, focusing on social-emotional themes and designed for kids under 10.
The Rainbow Beard Show, from Providence artist Ricky Katowicz, features puppets, games, stories, songs, and special guests through an absurdist comic lens. Written with kids ages 4-8 and their grownups in mind and focused on social emotional themes, the show investigates our collective human experience.
"The genius of the show is that every part, the interviews with special guests, the introductions of cartoons, the strange interruptions from live-action characters—all of it—is inquiry-based. Rainbow Beard and crew never tell audience members how to feel." – Take Magazine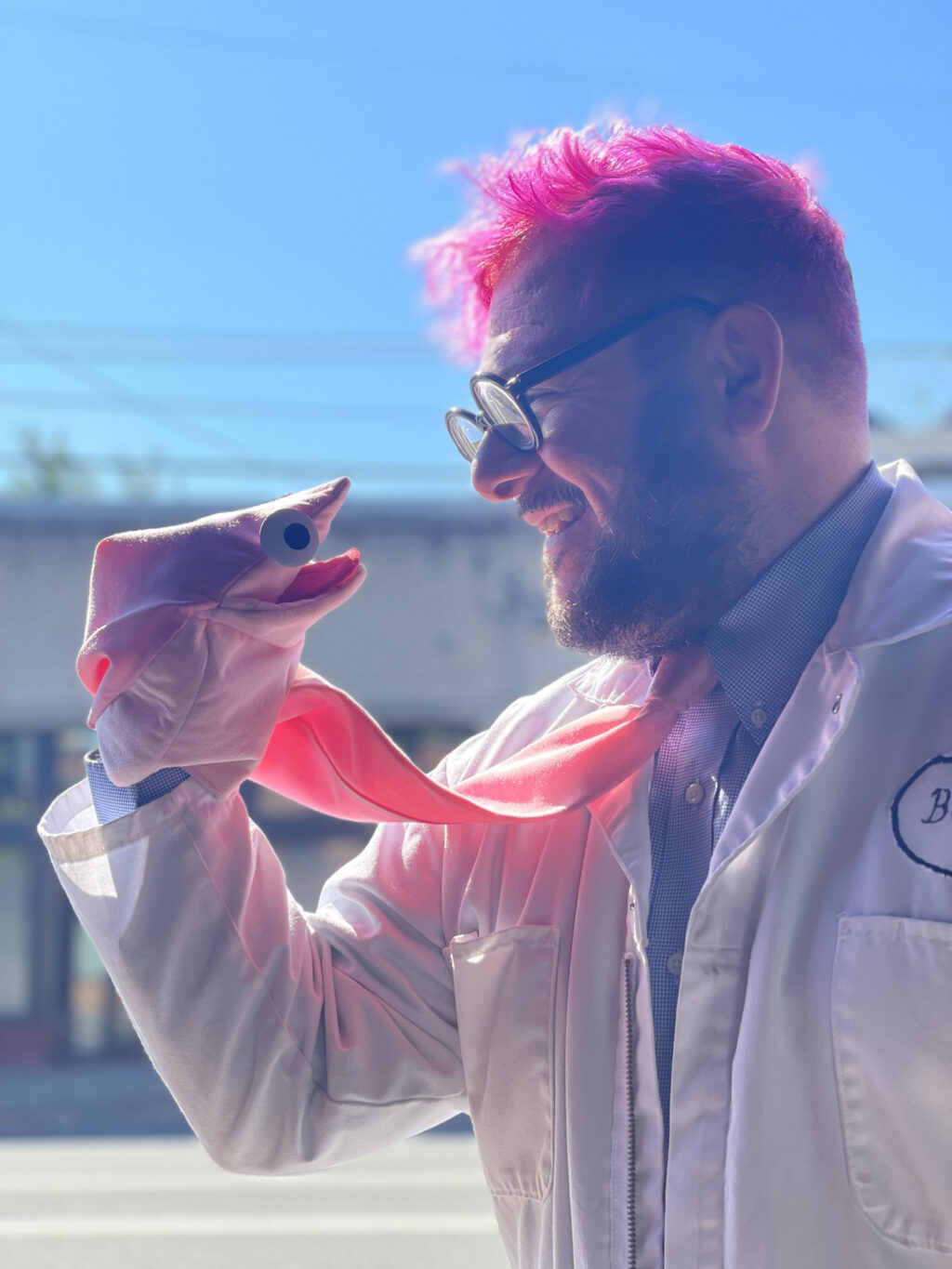 Ricky Katowicz is a children's educator, entertainer, and design leader based in Providence, Rhode Island. For over a decade, he's worked in both corporate and community settings to enrich and empower our children by exposing them to the realities of living as a human with both compassion and kindness through various methods of play, interaction, and tactile experience.
Inspired by progressive children's programming like Mr. Rogers' Neighborhood and Sesame Street, Ricky approaches his work with a deep sense of both purpose and delight. Over the past 12 years he's had the ability to utilize his wide skillsets in design, education, and management to create not only products for global brands, but experiences for the children in his own neighborhood.
Learn more about Ricky Katowicz (he/she/they) at their website and Instagram.