Printers Without Margins
Info
Jul 10, 2020 – Aug 7, 2020
On View in the Poster Case

SPACE's 538 Congress St. poster case now features the work of Printers Without Margins (PWOM). PWOM is Pickwick Independent Press' social justice arm, fostering collaborations with individuals and organizations working for social, racial, economic, & gender justice, to produce printed matter for their work.
Printmaking has long been a tool for political speech and protest; PWOM carries on this tradition by partnering with many Maine social and racial justice organizations like the Maine Women's Lobby, Portland Outright, and Southern Maine Workers' Center. This work is for sale through Pickwick's website, where viewers can also get in touch about commissioning projects with Printers Without Margins.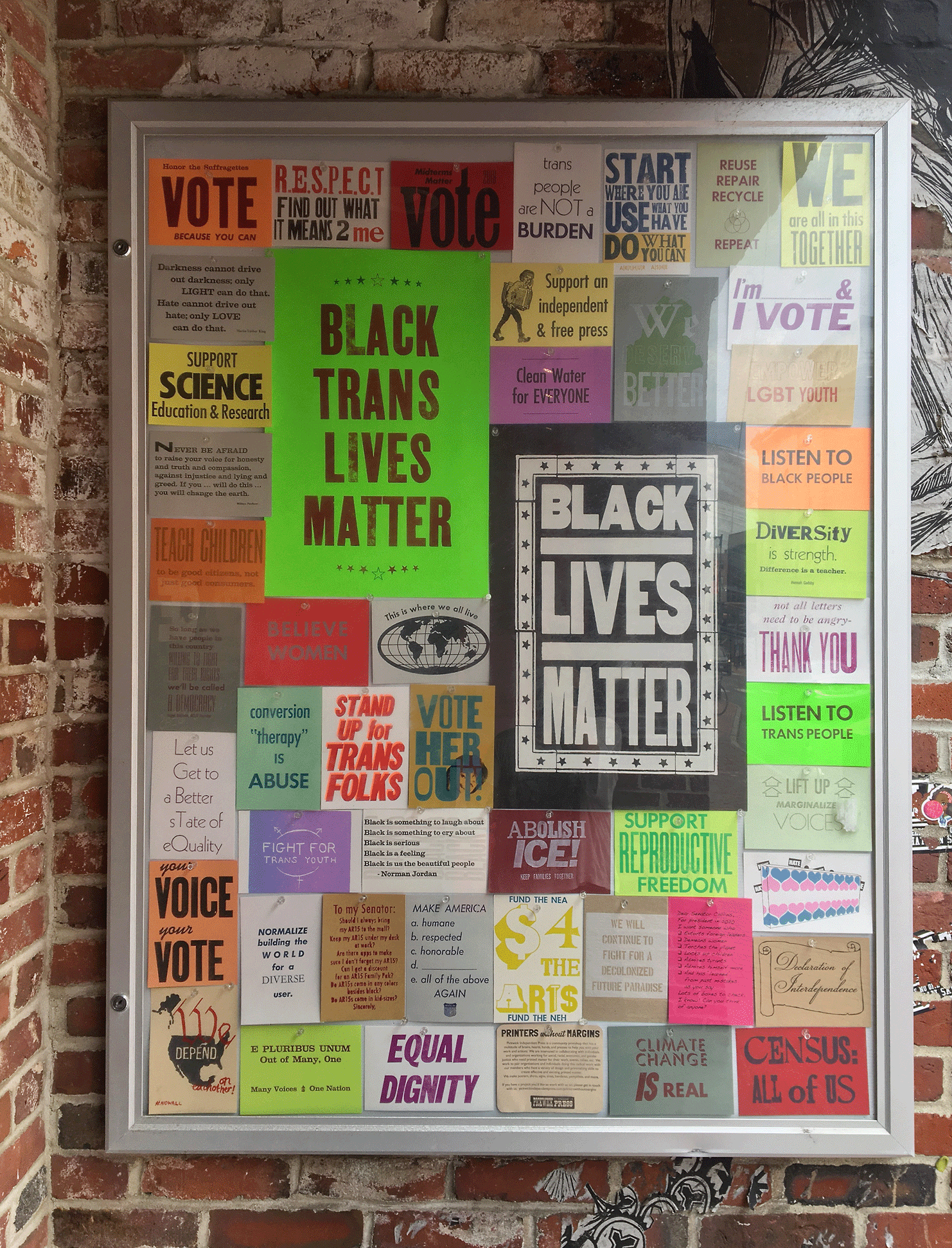 Pickwick Independent Press:
Pickwick Independent Press is a fine art printmaking shop in the heart of the arts district of downtown Portland, Maine. The press is located in SPACE Studios, a community of 35 active professional artists. Pickwick has presses and equipment for intaglio, relief, letterpress, silkscreen, and offset lithography printmaking. Pickwick provides a practical physical space that serves artists' needs as makers. By sharing the burden of equipment costs and studio rental fees, artists can focus their resources on their work. Programming includes tiered memberships, workshops*, publishing opportunities, and one-on-one assistance with projects.
*In observance of current CDC regulations workshops and internships are not currently offered.
See more work at @pickwickindependentpress