What's Worth Saving
Jonathan Latiano
Info
Aug 4, 2023 – Sep 16, 2023
In the Gallery

What is the hierarchy of preciousness that our society prescribes to all things?
What's Worth Saving is a continuation of work started in September 2022 during Jonathan Latiano's time as the Goetemann Artist in Residence at the Rocky Neck Artist Colony in Gloucester, Massachusetts. The residency's unique parameters provided the artist with special access to the Ocean Alliance, one of the world's leading marine mammal conservation/research organizations.
For this exhibition, Latiano presents an obsidian landscape, both of-our-world and alien. Emerging from this landscape is a large, geode-like structure splitting open to reveal a Victorian-style "cabinet of curiosities." The shelves are filled with items collected by members of the Ocean Alliance over its fifty-year history of ocean research, conservation, and activism. From whale vertebrae to outdated cassette tapes to a core of granite taken from the Ocean Alliance's headquarters, the salon-style display breaks down the typical hierarchy of value between the objects. Each object was saved for a specific reason, by a group of individuals who have dedicated their lives to saving our world's oceans.
On one hand, the collection could serve as a portrait of an organization doing everything in its power to conserve our planet's oceans. On the other hand, Latiano's installation presents a future where the only thing left of their efforts is a time-capsule entombed in a barren world, devoid of the creatures they strived so hard to save. Which version will it be?
The question to all of us is: What's worth saving? The ephemera presented in this exhibition? The memory of the current conservation movements at-large? Or the biodiversity of our planet that makes it the jewel of our solar system? To many, conservation is not a debate, yet the conclusion is not written in stone. And someday, we may no longer have the luxury of even asking the question.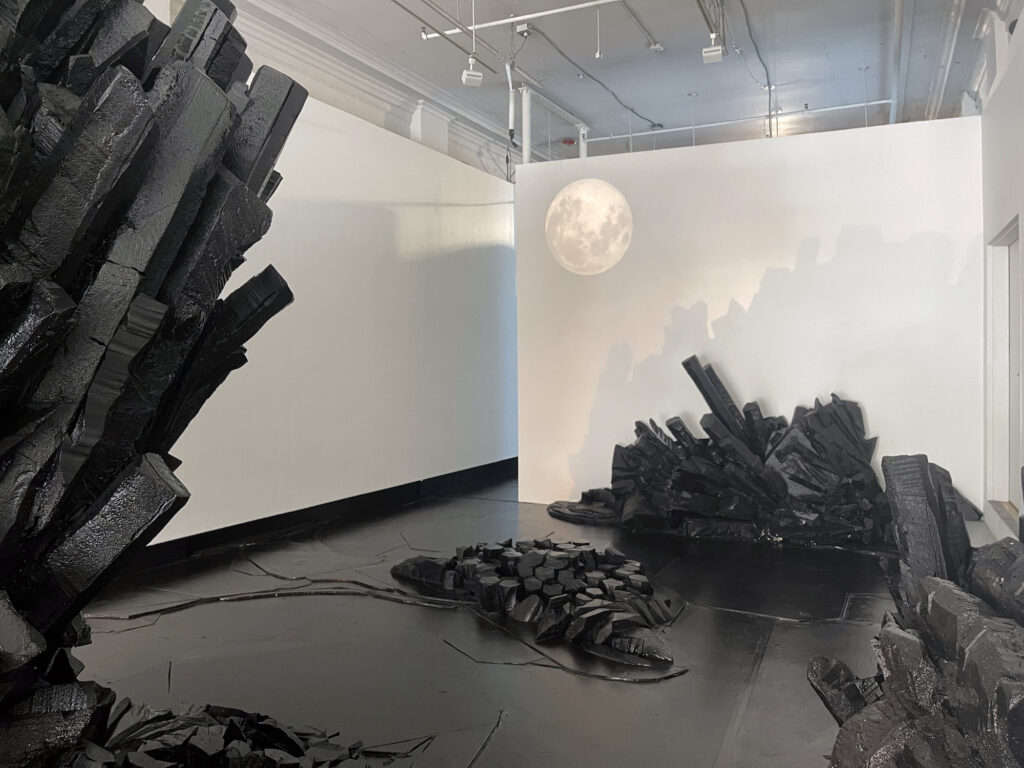 Artist Bio
Jonathan Latiano received his BA in Studio Art from Moravian College in Bethlehem, Pennsylvania in 2006 and his Masters in Fine Art from the Maryland Institute College of Art in 2012. Jonathan has exhibited in numerous solo and group public art exhibitions in cities including New York, Philadelphia, Baltimore, Washington DC, and London England and his work has been featured in local, national, and international art publications. Jonathan's artistic and teaching practices have earned him multiple honors and awards including the 2013 Mary Sawyers Baker Prize in Art, Moravian College's 2015 Outstanding Young Alumni Award, and the 2016 Bunting Teaching Fellowship in Fine Arts at the Maryland Institute College of Art.
Jonathan maintains his studio practice in Somerville, Massachusetts, is a member of the Boston Sculptors Gallery, is represented by Chimaera Gallery in Philadelphia, PA, and serves as the Director of the Art & Art History Program at Merrimack College.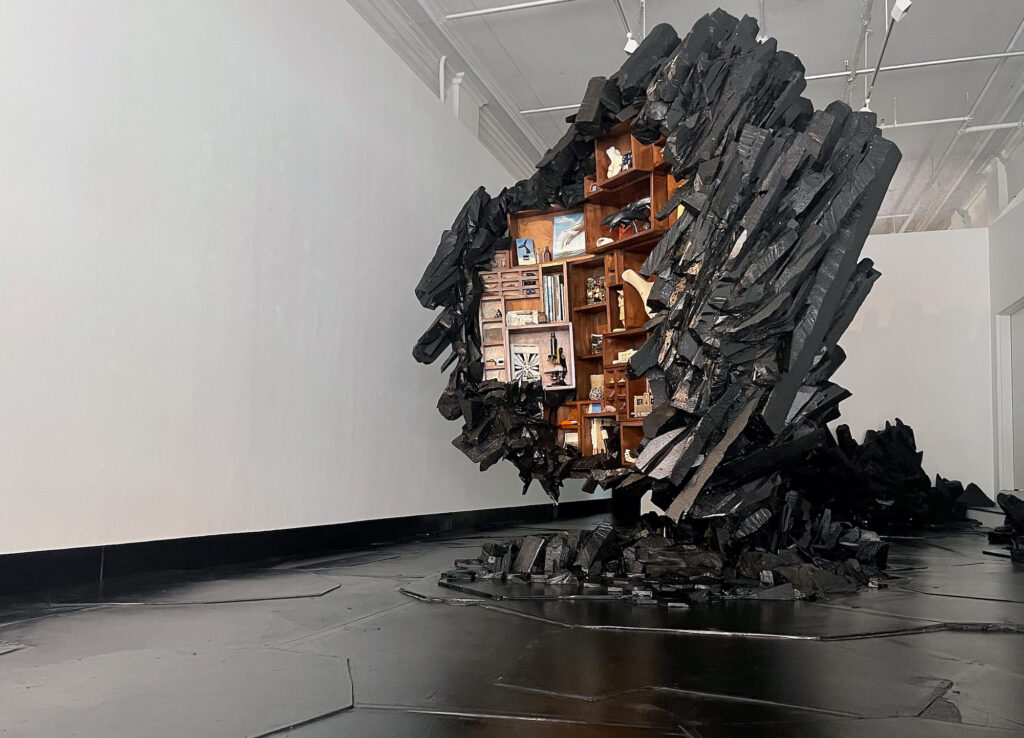 Artist Statement
From an early age, I have been both captivated and unnerved by the complexity and scope of our natural world. This fascination has shaped my artistic practice, which centers around the perception of time, space, scale, and our ability to abstractly place ourselves within the larger universe around us.
I am drawn to how our relatively short life spans affect the way we perceive time, and how the context of the present shapes how we interpret the past and predict the future. Scientific fields that symbolize the passage of time, such as geology, physics, and evolutionary biology, are commonly employed as catalysts in my work. My artwork weaves between science-fact and science-fiction, alluding to the more elusive qualities of our environment, and our own uncertain future on this planet.
My installations explore labor, impermanence, and fragility. Site‐responsiveness and architectural-integration are vital to my practice, appropriating the pre-existing structure of the site as part of the artwork. I strategically focus on the physical boundaries of my artwork, challenging the lines between where the art ends and the exhibition space begins. The act of building is central to both the final work and my creative process, and much of my artistic practice is dedicated to methodic material manipulation. I am rarely satisfied with things that take me a day to build, and have my best ideas when I'm neck-deep in a difficult fabrication problem.
Although my artwork requires a large physical presence in its construction, conceptually, the works hinge on fragility and impermanence. The life cycles of my individual works have become crucial to my practice. The art exists for the duration of its exhibition, and then it does not. There is an unsettling bite to that impermanence, but also intense weight and beauty.