Right now, SPACE really needs you, our community. Our home for arts, artists, and ideas has always been community-supported.
We need your help. A lot has changed about the world, and our city, over the last few years. Your support is crucial for us to continue doing what we do best—delivering exciting programming and making an inclusive, inspiring place for Maine's arts community to thrive in all its forms.
SPACE is launching its first annual spring fund drive to get wind in our sails for the year ahead. We need to grow our membership program in the next two months to 500 people. 
Want to be one of them?
Your donation of any size truly makes a difference as we build more capacity, adjust for inflation, and launch our new strategic plan. Your charitable gift helps make our robust event calendar, celebrated exhibitions, accessible ticket pricing, free community events, and more possible.
Above: 20th anniversary banner by Andrew Scripter of Wing Club Press (Photo credit: Jocelyn Leighton)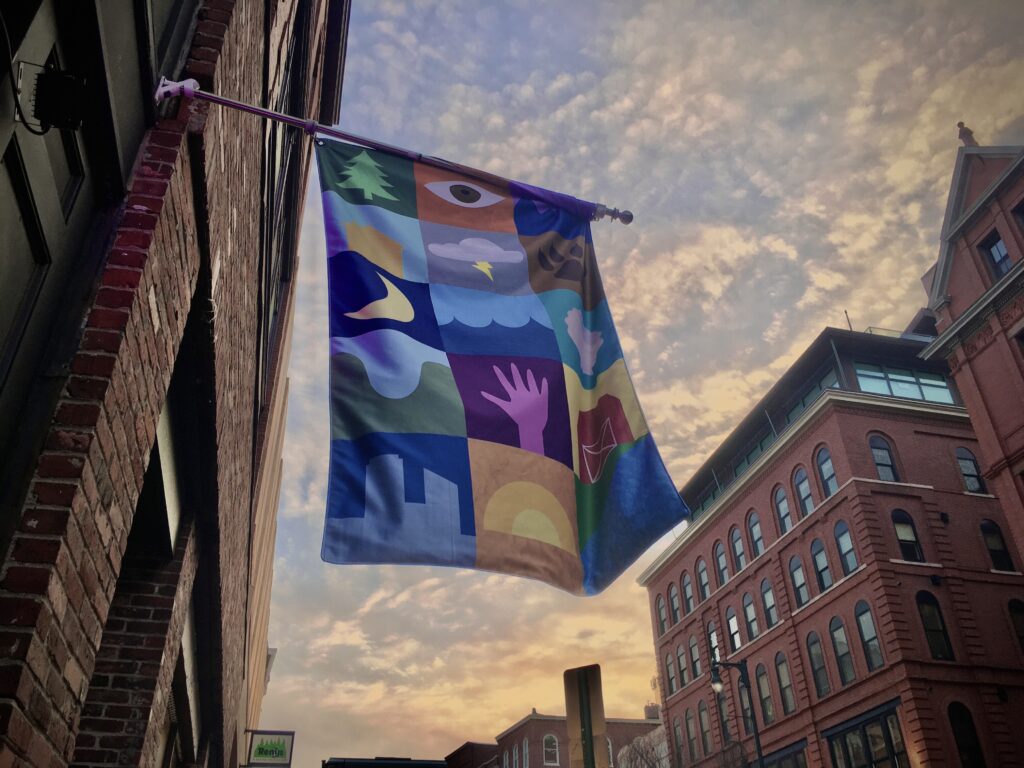 Photo: 'North Stars' flag by Amy Jane Larkin and Shaun Donnelly, March 2020