Here are a few photos from last week's performance of the 7 Person Chair Pyramid High Wire Act written by Donna Oblongata (of the Missoula Oblongata) and performed by Donna Oblongata and Patrick Costello.  The play was a funny and poignant allegory, and the set was handmade and beautiful.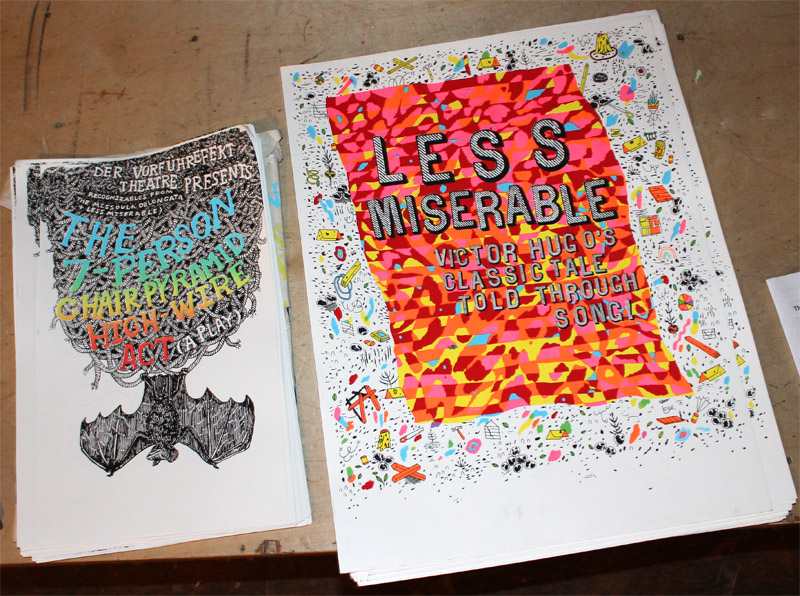 Posters by Patrick Costello.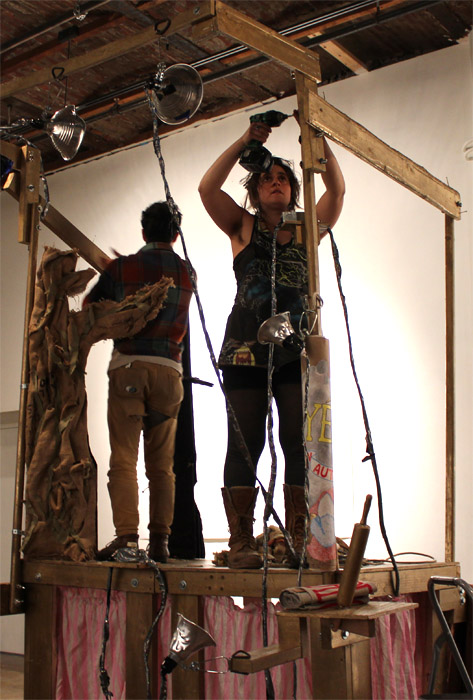 Donna and Patrick setting up the portable stage.