Dear Friends,

We need the arts as a guiding North Star for social connection, ever-changing culture, and community learning. SPACE believes this is a constant necessity, and we also know it's especially urgent in moments of great upheaval and global flux. Our members keep the arts in Maine flourishing so that there's always a dance floor, always a story, and always a conversation right on Congress Street whenever you and your friends need it.
"SPACE is more than just studios, exhibition space or event venue — it is a creative force that drives Portland, Maine. Through grant opportunities, incredible public programming and thoughtful staff, SPACE process support for so many artists working in rich and diverse fields. Personally, I don't think my practice would have flourished without the support of SPACE, the grants they offer, and most importantly, the community. It is truly an incredible entity."

– Benjamin Spalding
In just the first ten months of 2023, SPACE has worked with a staggering 1,215 artists on our programs, exhibitions, art studios, creative residencies, and grantmaking. Thanks so much for your support this past year to make it all possible. That count doesn't include the full cast and crew of films, artist assistants and fabricators, and managers and agents who are all given meaningful work by our small but mighty force in the creative economy. Supporting this many opportunities takes a village, and we hope you'll renew your commitment to ours with a year-end gift.
We know you value SPACE in your community. Your support has ensured that there is always artistic opportunity and a home for curiosity in downtown Portland. Thank you for championing free speech through the arts, keeping our ticket prices accessible plus our gallery hours free, and fueling creative innovation for local and national artists.
Stay curious.
With gratitude,
Kelsey Halliday Johnson
Executive Director
Image: imaginary island (@dance.infinite and @kristenstakedance), YOU ARE GOING TO BE HEALED, April 2023 [Photo by @kerry_constantino_photography; design by @postmain)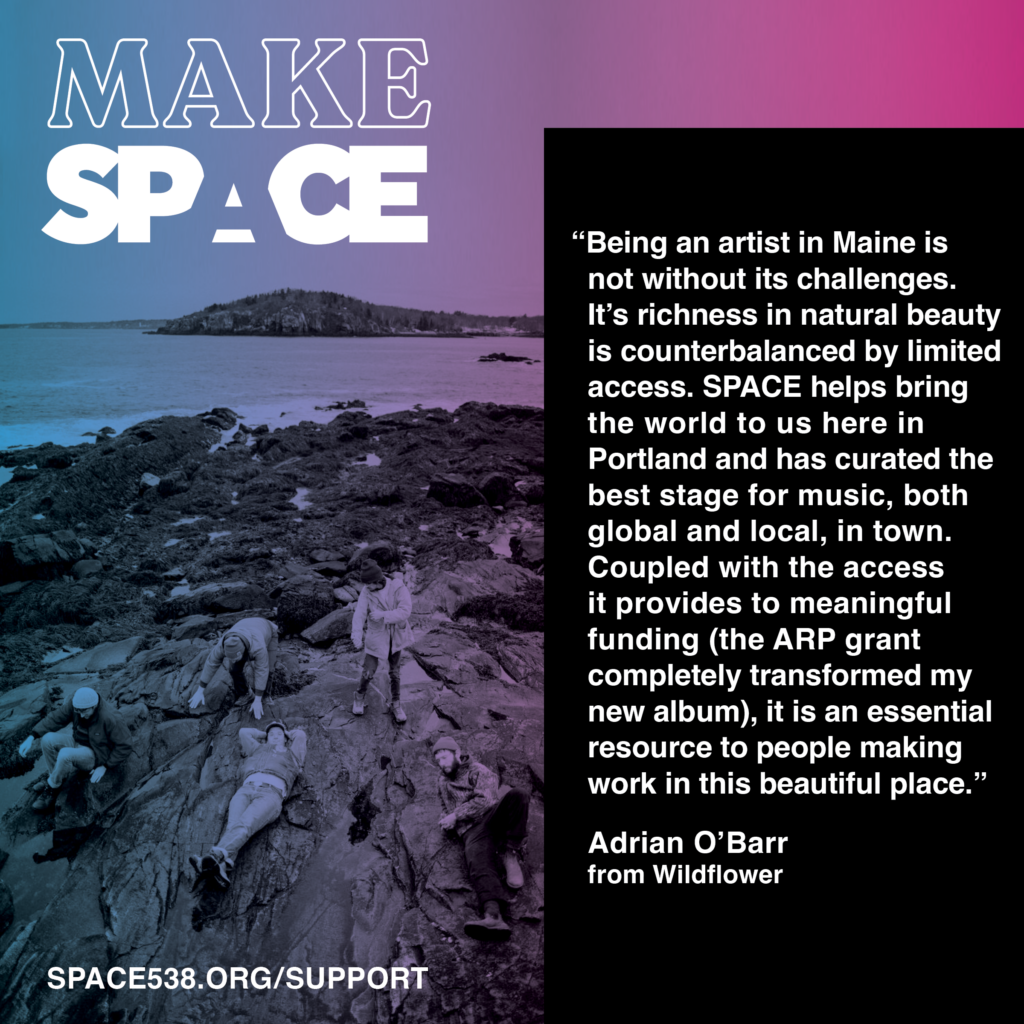 SPACE Gallery is a 501(c)(3) public charity, all donations to SPACE are tax deductible. SPACE's EIN Tax ID number is 51-0432635. We currently hold a Guidestar/Candid Platinum Seal of Transparency for nonprofit reporting in finances, structures, programs, capacity, and impact.