This week I hassled my fellow co-workers to tell me what they are listening to, reading, watching, and internet-ing when they aren't at work (and sometimes when they are). Below you'll find the SPACE staff's cultural indulgences, habits, and secret guilty pleasures.
Nick
READING:
Just recently popped down to
Rabelais Books
in Biddeford to pick up a copy of Feasting by
Bompas and Parr
. I love these guys' strange and technically brilliant approach to food, event design and the decadent art of socializing.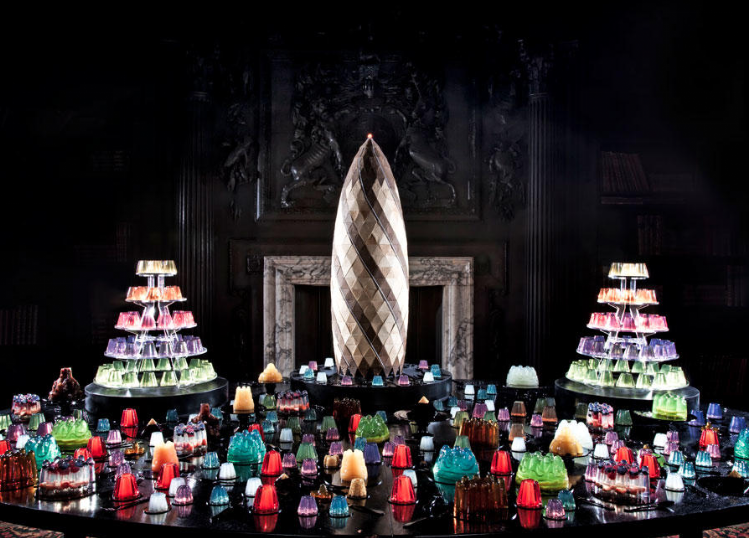 LISTENING:
I've booked
Moon King
twice at SPACE now – and I could listen to their recent EP Obsession on repeat. Sometimes I do.
Watching:
Sometimes I just want glossy, pulpy TV as entertainment, and recently,
American Horror Story
has been my fix.
Nat
Nat is READING Zadie Smith's new novel NW. "One of my favorite early memories of SPACE is when Zadie came to read from White Teeth back in November 2002. This newest novel looks at the lives of several characters and the ways in which their sense of place and home affect their ambitions."
Nat is LISTENING to THEESatisfaction – their album awE naturalE on Sub Pop. "This was a total stumble-upon while browsing music videos online."

Jenny
LISTENING:
Moss of Aura
The Babies
Always feeling this oldie, but goodie in the winter months: Sibylle Baier
READING:
Wanting to read: Hallucinations by Oliver Sacks
And this: Alternative Histories
And of course: the Sign Painters Book
And this is amazing: Public Notice by Nathaniel Russell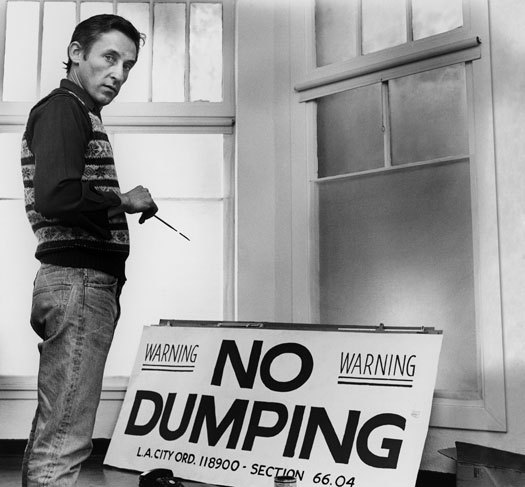 Jon
READING:
Far From the Tree: Parents, Children and the Search for Identity by Andrew Solomon. Recommended by my friend, co-parent and local author Michael Erard, Far From the Tree looks at identity differences between parents and their children and makes the case for the value of psychological acceptance.
Glock: The Rise of America's Gun by Paul M. Barrett. There's a lot of talk going on about guns in America these days. This is informative.
BLOGS:
Free Cabin Porn: I'm a carpenter by day and slightly obsessed with small living and work spaces. Call me if you want to build one together.
Hyperallergic: Always a smart diversion.
Undomondo: A deeply varied music-themed Tumbler from Istanbul. I'm always finding new gems and good mixes here.
LISTENING: Arthur Russell has been popping up a lot at SPACE in recent years (in soundtracks for Keep the Lights On and How To Survive A Plague and the bio-doc Wild Combination) and I find myself turning to his massive catalog. It varies wildly but the nuggets are 24k.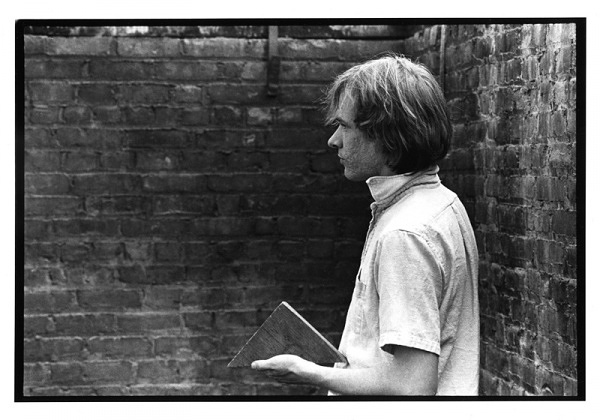 WATCHING:
I'm usually buried under a small mountain of screeners from distributors for screening consideration at SPACE so I don't keep up with what is at the multiplex. Looking forward to previewing Room 237, the new documentary about Stanley Kubrick's The Shining.

I may or may not be downloading episodes of Chopped and American Horror Story when I need a diversion.
Adam
READING
One of the best reading experiences I have had in a long time has been Building Stories by Chris Ware. Building Stories comes in a huge box with nearly 20 different individual books, zines, strips, and diagrams. The reader can read the "books" in any order, and be slowly taken over by the lives of the occupants of a Chicago apartment building. Be warned though, it might make you go on antidepressants. Check out a few excerpts from a fascinating conversation with Zadie Smith at the 92nd street Y here.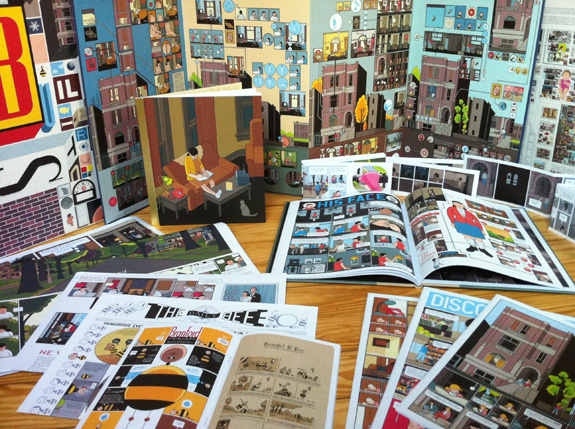 The 10th of December by George Saunders is hilarious, serious, silly, and heartbreaking all at once. Saunders is a strange writer who is not afraid to go to really dark places and still have a sense of humor about where he has taken you. This book has received a lot of praise and in my opinion it lives up to the hype.
LISTENING
Chances With Wolves on East Village Radio is consistently the best music show on the radio anywhere.
Karriem Riggins has played with jazz greats (Ray Brown, Donald Byrd, Hank Jones) and played/produced hip hop legends (Common, Erykah Badu, J Dilla, The Roots). His new double record Alone/Together has been on repeat at my house

The re-issues of Ram and Isn't Anything/Loveless/EP's have been in my headphones a lot.
WATCHING
The Daily Show is the one TV show I watch as much as possible, sometimes I feel like Jon Stewart is the only logical person in America.
BLOGS
but does it float, Tiny Vices, and Wow Great have been consistently visually compelling for years.
it's nice that is a great art magazine out of London
Vigorous North My friend Christian Milneil and Wood Wool and Whiskey by my friend Joe Conway are two great Portland based blogs that I read on the regular.
Marcie
BLOGS
Old Chum (random, inspiring eye candy)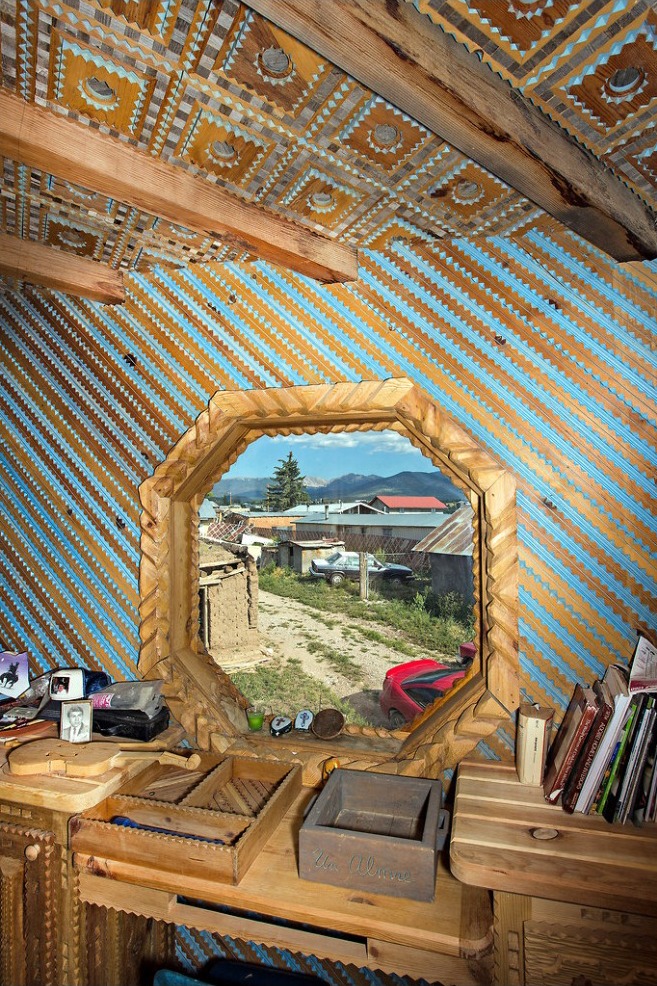 Tomboy Style (a Mainer's inspiration for every season)
READING
In the Garden of Beasts: Love, Terror, and an American Family in Hitler's Berlin by Erik Larson (I'm a BIG nonfiction fan, and this one is riveting)
LISTENING
Last week in the office it was The Gotan Project, which always instantly transports me back to Buenos Aires.