[Friends, if you're joining us at this page after getting physically mailed a copy of the below letter to your home, kindly scroll down for the photos, stories, and laughs from 2019 as I count down my inventory of year-end joy so we start 2020 out right. Thanks for reading!]
We laughed at SPACE this year, a lot.
Join a community built on joy, experimentation, critical conversation, and camaraderie by making your year-end gift to SPACE today.
This year, SPACE's artists reminded us about the value of all kinds of laughter: of the unexpected, the cathartic, with friends old and new, of intergenerational bonds, and as we flirt with taboo. We found ourselves laughing behind the scenes about "smudging" our gallery with the smoke of burnt toast from Sean Mewshaw's immersive reimagining of the acclaimed play True West. Meanwhile, we chuckled with audiences over the wordplay and wisecracks of Auburn-native and 2016 Whitney Biennial artist, James N. Kienitz Wilkins, in his first US retrospective at SPACE.
Ambient music legend Laraaji and his collaborator Arji performed to a sold-out crowd this October and led an exhilarating intergenerational program about opening up our laughs and smiles through meditation techniques. They shared health data about how laughing 15 minutes a day helps burns necessary calories, strengthens facial muscles, aids us in breathing, and has measurable benefits for the thyroid and circulatory system. Children have no problem meeting their laughing quota for the day, but American adults? Not so much.
With that in mind, I am taking an inventory of laughter at SPACE and moving forward into the decade ahead (and a stressful election year to boot) with a resolution to laugh a whole lot more. Read below and take a peak at the photos of my year-end round up of giggles, chortles, and hysterical tears in 2019.
Your donation to SPACE keeps laughter an integral ingredient to the quality of life in Portland as we rejoice between friends and enjoy the world-class collaborating artists we present.
2020 will bring a lot of change in our communities and chaotic noise in our media landscape.
Help SPACE continue to build a place where people can come together to talk about urgent ideas, find catharsis in art, and most importantly – rediscover their joy after a long day. 
---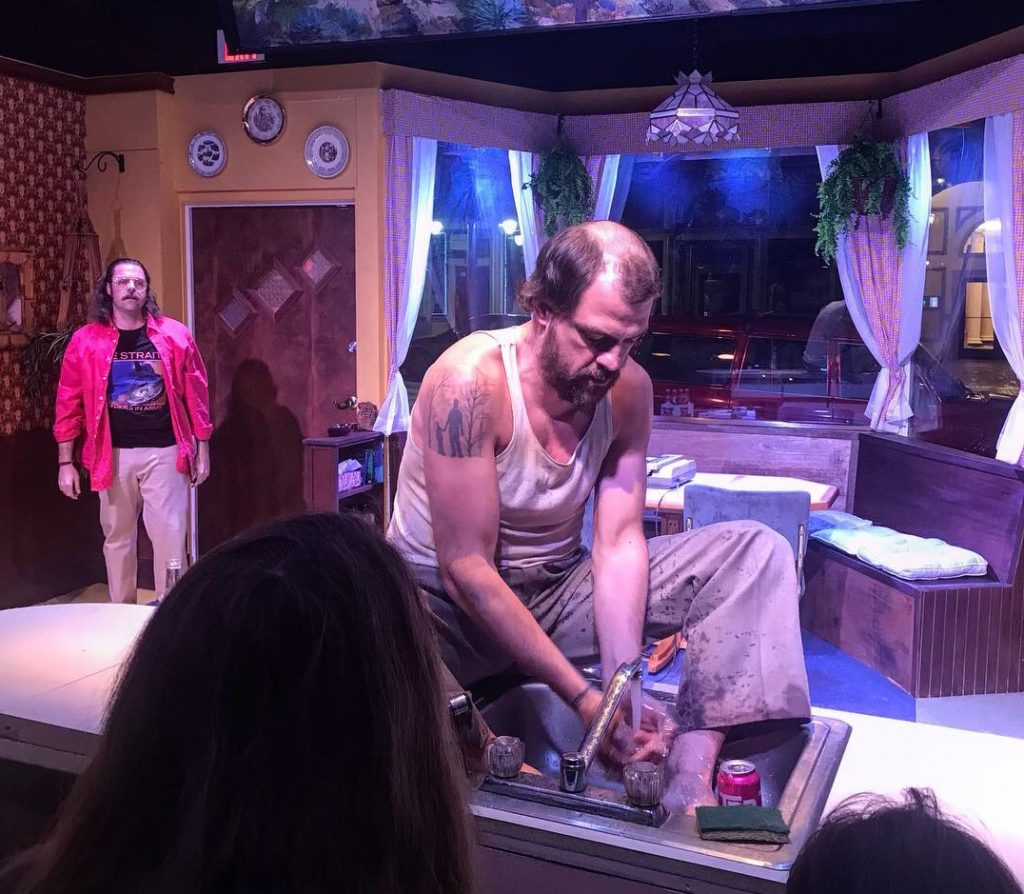 +  Toast puns aside, Sean Mewshaw's contemporary reimagining of Sam Shepherd's Pulitzer Prize finalist True West, had us laughing all month long to kick off the year. Taking one of the heaviest sibling dramas to ever know the stage, Mewshaw repositioned the work with breaks for wonder and humor (and some amazing music that brought us our new Communications Coordinator, Geneviève Beaudoin). Turning our gallery space into a functioning period kitchen for the set, I nearly lost my cool when the kitchen sink turned on for an impromptu foot bath amid one of Matthew Delamater and Rob Cameron's masterful dialogues of an iconic script. 
---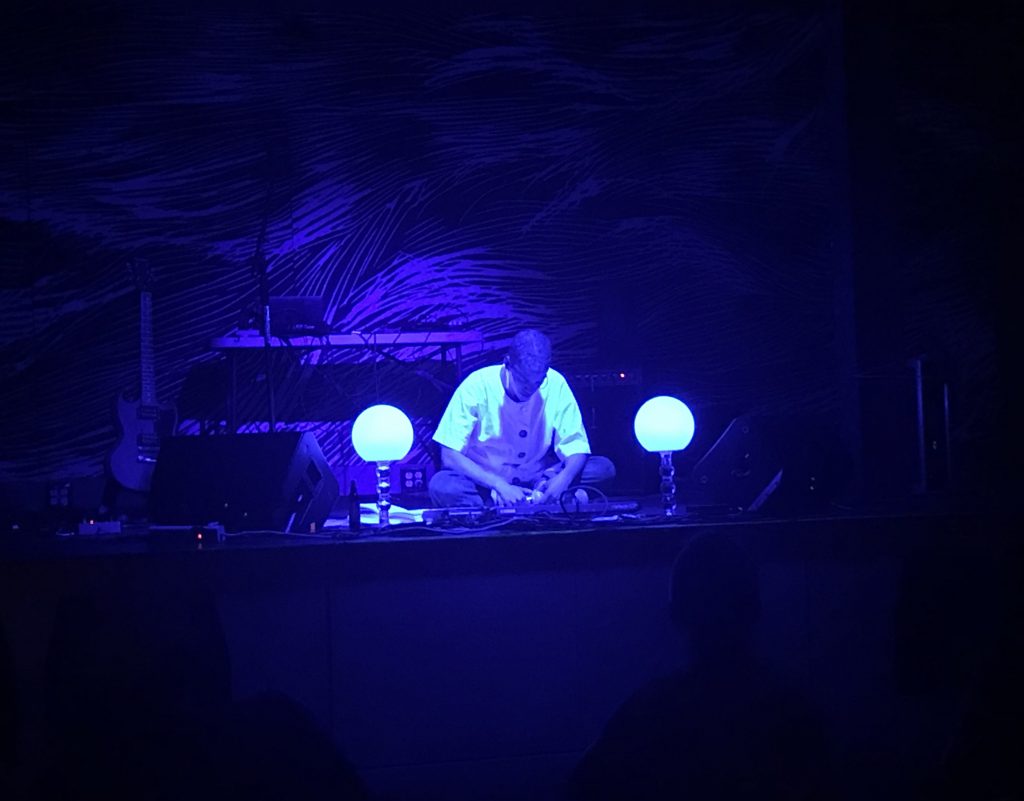 + I'm remembering the knowing  and complimentary chuckle of Camae Ayewa's (aka Moor Mother) as Biddeford's Achene built her sonic textured rumble and declared after the show "great curating." We're lucky to already know that Maine's music community is full of surprises. 
---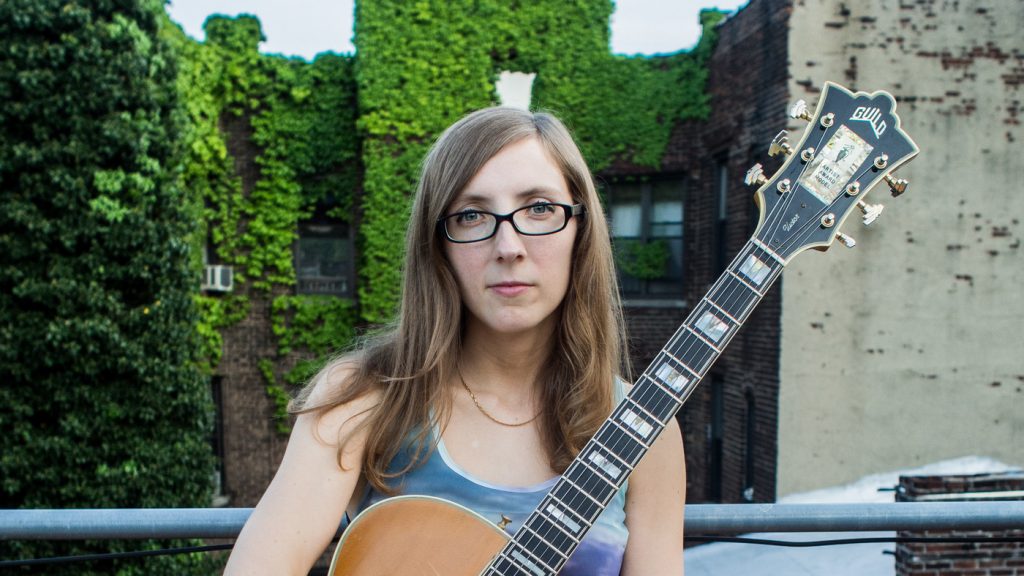 + We uproariously yelped, hollered and laughed when Mary Halvorson won a MacArthur "Genius" grant. This game-changing visionary on the guitar played here in 2017 as part of a trio. This is the second year in a row where we've been lucky enough to see these prestigious awards announced with someone who had just visited Maine for a programmatic engagement at SPACE. Don't miss a thing in 2020 and join us as a member to get the calendar mailed to your door, and letters from our staff like this one highlighting the programs you don't want to miss. 
---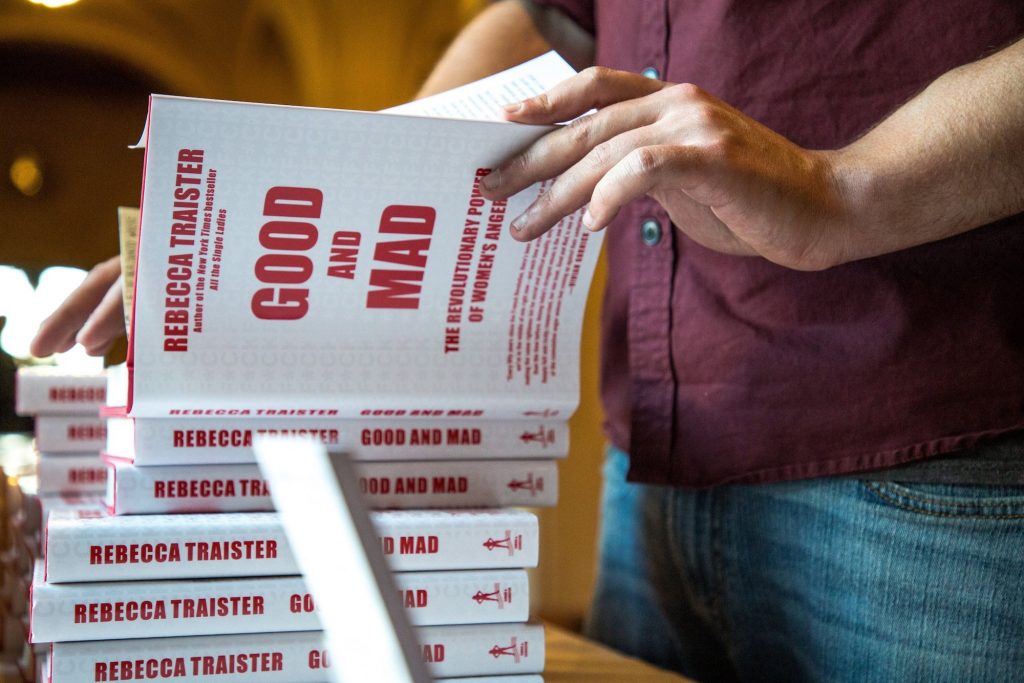 + Have you ever had a mood flip so fast that you couldn't stop giggling with appreciation for your dumb luck? I was a mope because I had to miss (a personal hero) Rebecca Traister at SPACE due to a (lovely) family wedding. (Family first forever, but seeing the feminist genius of Rebecca Traister was no easy program skip for me). I went from saddened to gleefully laughing when a SPACE member and architectural collaborator showed up with a signed copy for me the following Monday. Don't miss our literary events in 2020- all of the folks local and national we present are making serious waves.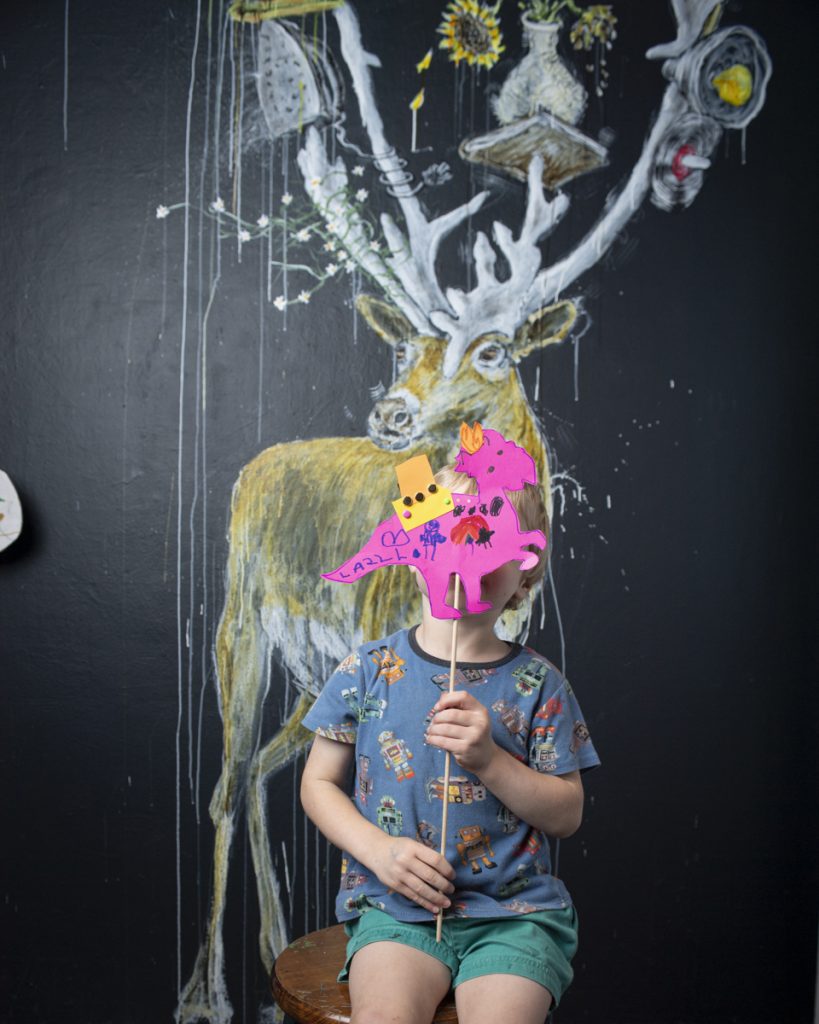 + I won't soon forget the rich sonic blanket of intergenerational laughter, shoes dancing, and dinosaur noises as we launched the Mixtape Family Dance Party series with dinosaur shadow puppets (Thanks MECA MAT students!) and an artist-family DJed playlist of grooves from DJ PonyFam. 
---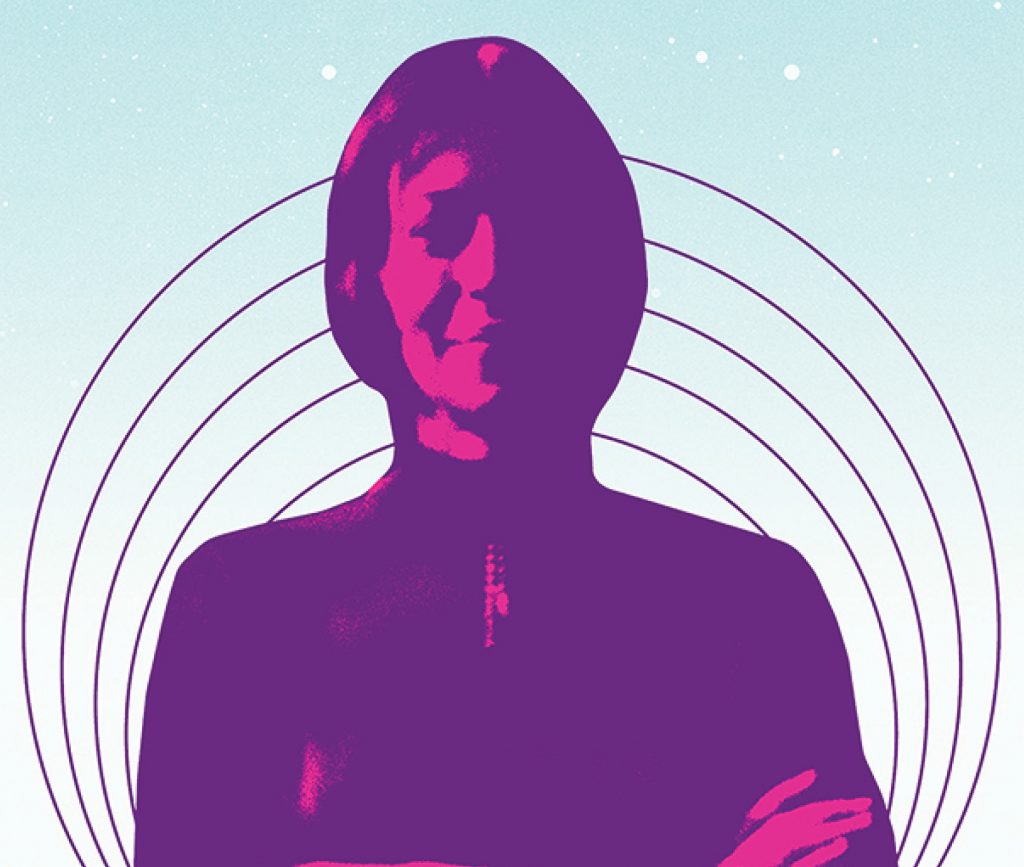 + Humor and what makes us laugh comes in a wide spectrum of varieties from the uncomfortable to the exuberant. Ursula Le Guin being saucy, brilliant, and visionary on tape as we remembered her life and contributions with a reading, a screening of the new National Endowment for the Humanities-funded Ursula Le Guin biopic (that you can now catch on PBS at home!), and vintage copies of books from The Green Hand. In showing us dystopian and utopian worlds, Le Guin also mastered new forms of nuance with worlds (as she put it) with "humor so dry it's almost ether." 
---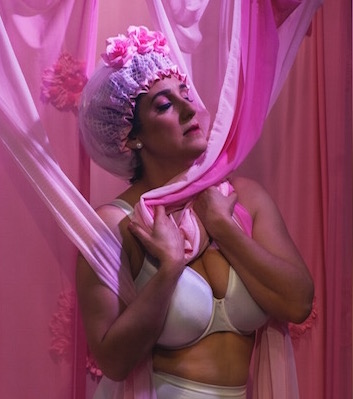 + There's a photograph I sincerely want to post right here of a certain costumed bath robe from Sara Juli's Burnt-Out Wife, but for the sake of the rest of the tour, I won't. (But I will post this sumptuous satire excellence photographed by Portland's Nick Pierce). We are so thrilled for Juli to have gotten prestigious National Dance Project support that will be taking this show all across the country. However, I want everyone to have the deep belly laugh that I had when first seeing this show and all of it's wondrous surprises. 
---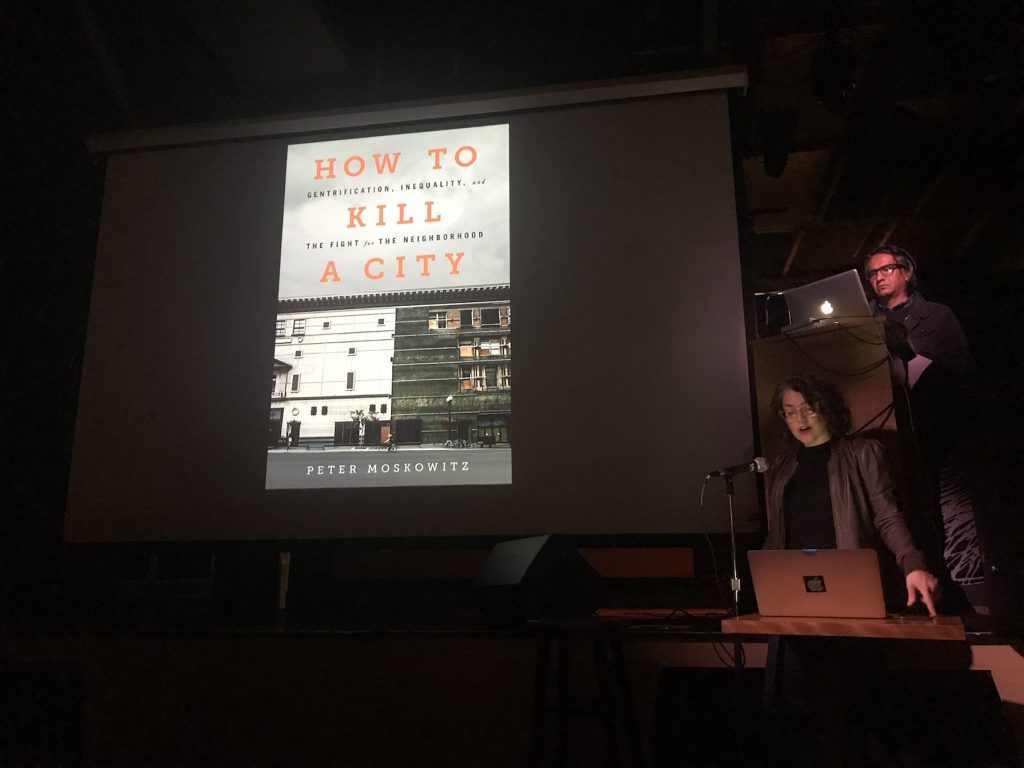 + Spending time with the brilliant, hard hitting, and thoughtful artists Valerie Tevere and Angel Nevarez was a personal highlight of my 2019. We laughed hosting their family, and laughed singing their signature protest karaoke way too late into the evening. Their vision for talking about hard issues through art made me feel that through the joy and community we made together, we could ward off the pitfalls of gentrification with the heart put into their work. Plus, their daughter Giana taught us about TikTok and our office still sports some stellar Giana drawings. 
---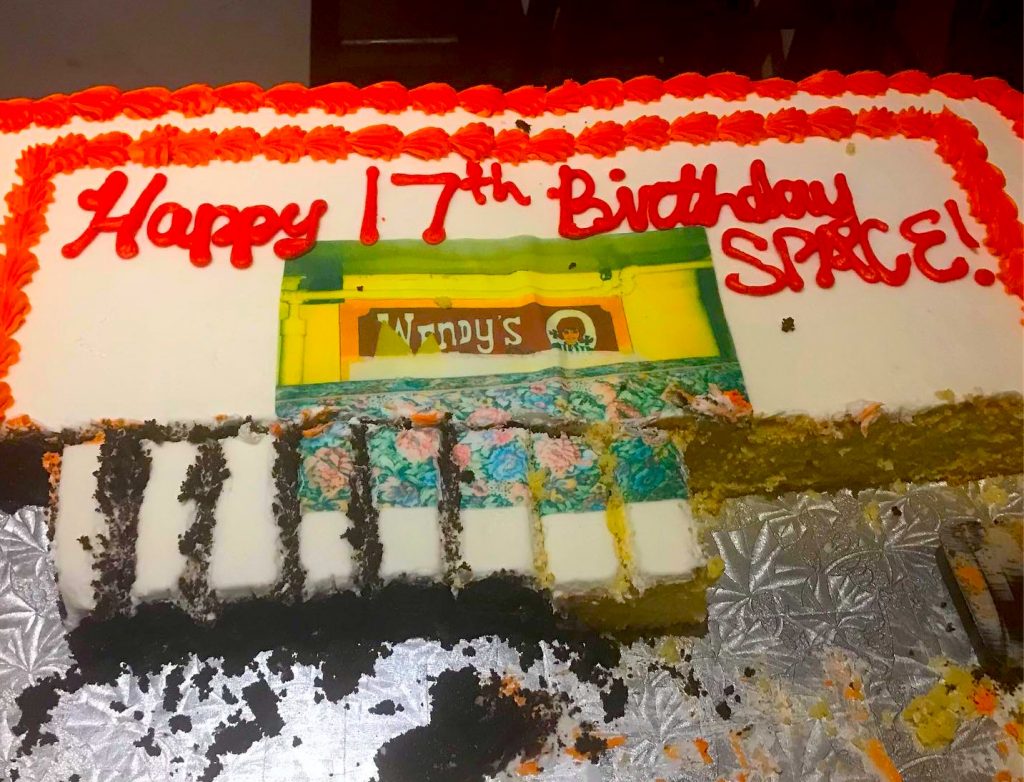 + We finally commemorated the best semi-permanent art work in the SPACE collection, the strange hilarious Wendy's painting in the basement. We celebrated our birthday with a gigantic but short-lived sheet cake,  a DJ set by MECA MFA candidate Liz Rainey, and hosting the culminating location and dance party for jumatatu m. poe and Jerome Donte Beacham's choreographed street performance This Is a Formation: Intervention. (And then we greedily kept celebrating our birthday all month long with a free community concert with Belize's Garifuna Collective). 
---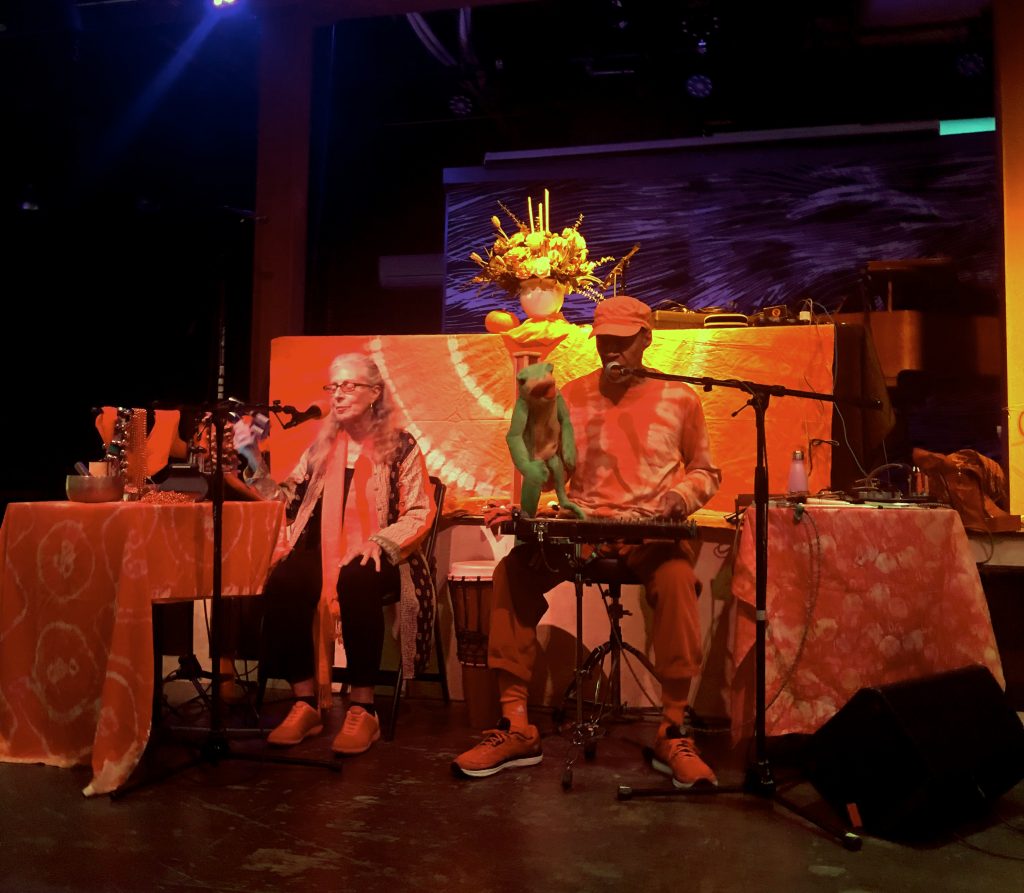 + I'll close this out where I began: thinking about laughing with the brilliance of Laraaji and Arji. These two taught me a lot that I won't soon be forgetting in 2020. I was going to write a very different letter to start fundraising for SPACE this year and in the middle of their intergenerational community program I couldn't stop myself but thinking how grateful I was to go into work and laugh every day. So here we are. (And if you're still here too: I hope you'll join us as a SPACE member which means getting a monthly letter from me or one of our incredible staff monthly with our calendar, which we're excited to be redoing for 2020).
Frankly, it makes me remember our highest and best purpose. Through the arts we process the world, sometimes that is straight on with hard hitting documentaries and serious material exploration in visual arts. And sometimes we look at it through a new lens, like laughter.
Whether we're laughing because the world is hard or because we can't believe our luck, laughter reminds us of the connection to others, to the communities we live, and to the things we value. We'll be diving in deeper on how we tackle those things we value in 2020, as we unveil some new programming initiatives and ways to explore our monthly and annual programming for the curious and brave among us!
I hope you'll come laugh with me soon at SPACE in 2020. It's going to be a great year with a lot of surprises and great artists to share them with.
Warmly,
Kelsey H. Johnson
Executive Director