Virtual Video Store
Info
Aug 1, 2020 – Sep 30, 2021

The Apohadion Theater and SPACE are pleased to co-present an ongoing series of virtual film screenings in 2020 and 2021. All proceeds from this series will go to support The Apohadion Theater during its COVID-19 closure. Browse current offerings below, with new films added to the roster each month.
Currently Available:
Just added…
In this audacious debut feature, João Paulo Miranda Maria conjures a surreal image of the racial and social rifts in modern day Brazil. Cristovam (played by Cinema Novo icon Antônio Pitanga), an Indigenous Black man from the rural North, moves to an industrialized Southern town populated by the descendants of Austrian ex-pats to work in a milk factory. Immediately confronted with their virulent racism, he becomes more and more estranged from the white world. Upon discovering an abandoned house filled with objects reminding him of his origins, Cristovam begins a spiritual and physical metamorphosis…
watch HERE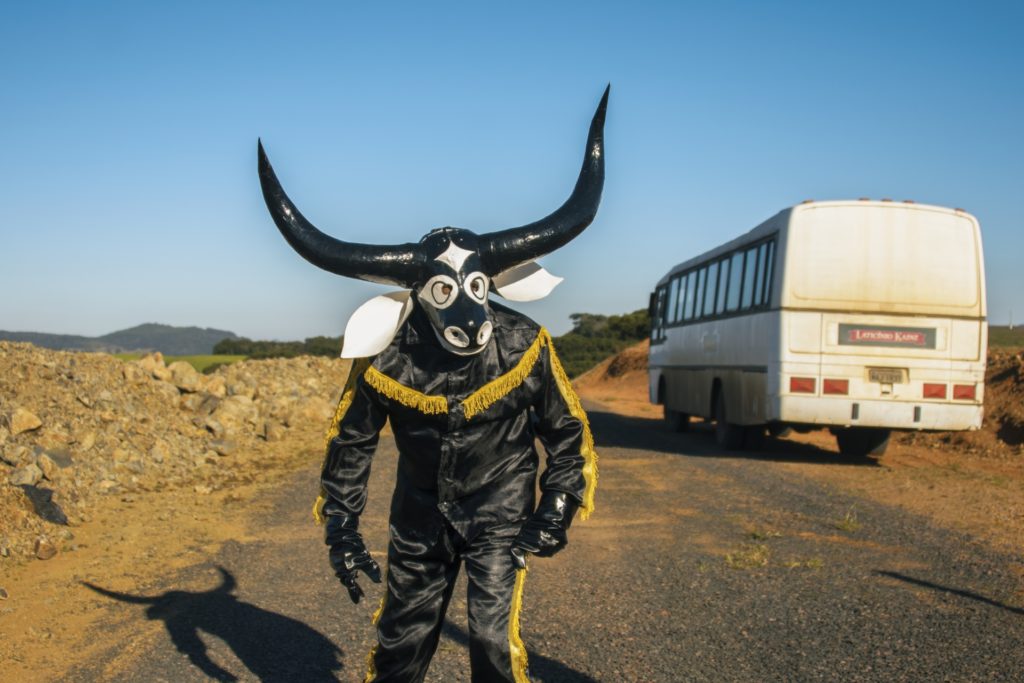 To reflect on the 500-year anniversary of the Spanish conquest of Mexico in 2021, director Reyes offers a bold hybrid cinema experience exploring the brutal legacy of colonialism in contemporary Mexico. Through the eyes of a ghostly conquistador, the film recreates Hérnan Cortés' epic journey from the coasts of Veracruz to the Aztec capital of Tenochtitlan, the site of contemporary Mexico City. As the anachronistic fictional character interacts with real-life victims of Mexico's failed drug wars and indigenous communities in resistance, the filmmaker portrays the country's current humanitarian crisis as part of a vicious and unfinished colonial project, still in motion, nearly five hundred years later.
watch HERE
_____________________________________
Lydia Lunch: The War Is Never Over by Beth B is the first career-spanning documentary retrospective of Lydia Lunch's confrontational, acerbic and always electric artistry. As New York City's preeminent No Wave icon from the late 70's, Lunch has forged a lifetime of music and spoken word performance devoted to the utter right of any woman to indulge, seek pleasure, and to raise voice in a rage as loud as any man. The film frames Lunch's work through the lens of the various philosophical themes that have obsessed her for years to enlighten and empower women to voice the unheard and to break the cycle of violence toward women throughout the world. Lydia Lunch is the psycho sexual transgressive who revoked patriarchal expectations of what a female performer might mean, while forging a vocabulary of rare emotional honesty, philosophy and humor.
WATCH HERE
___________________________________________
SWEET THING centers around the lives of two children in contemporary New Bedford, Massachusetts in particular one eventful summer spent in a beach house with their mother and her boyfriend. The story is an intense but ultimately uplifting, poetic rendering of childhood that captures the essence of that time in life when a day can last forever. The friendships, loyalties, and challenges of adolescent youth propel the story into a triumph of childhood hope and resilience.
watch here
Stephanie, a restless and vibrant actress, meets Gerard, an NYPD counter-terrorism specialist who's an aficionado of experimental theater (and maybe out of his mind). Flirtation ensues, ends disastrously, and forces Stephanie to the ramshackle upstate home of musician Eleanor Friedberger, yet this supposed escape is infected by violent memories of her past life. Directed by Paul Felten and Joe DeNardo, and starring Stephanie Hayes, Chloë Sevigny, Scott Shepherd and Eleanor Friedberger, Slow Machine is a miniature epic of paranoia, espionage, subterfuge, music, and performance captured on lush and invigorating 16mm.
___________________________________________
MALNI – TOWARDS THE OCEAN, TOWARDS THE SHORE
---
---