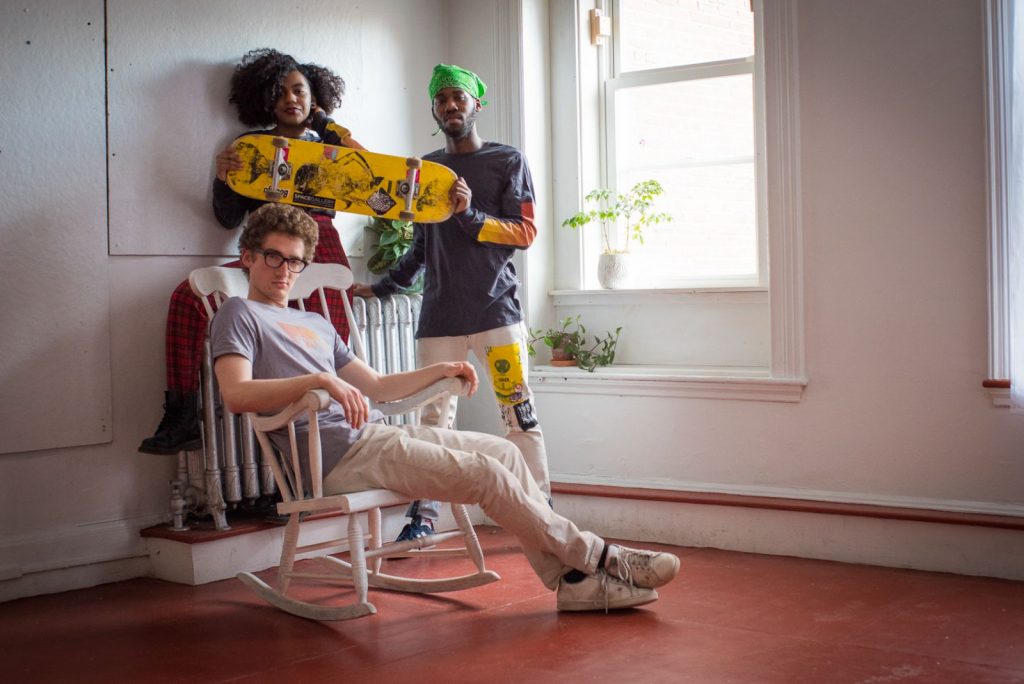 The Portland youth art collective Kesho Wazo teamed up with SPACE at the beginning of March for a photoshoot of SPACE's new merch. Creative Director, Daveed Thete, came to us with the idea as a way of celebrating our relationship and exploring Kesho Wazo's interest in fashion as a means of communication. In the past year SPACE and Kesho Wazo have collaborated on a Kesho Wazo Showcase, beat workshops with musician Mo Nuñez, culminating in a performance at Waking Windows, and a Streetwear Fashion Show with visual artists Nick Carter (asmr homegoods). Below Daveed, and Kesho Wazo member and model Wazo Alma share their vision of fashion in relation to community.
Growing up as the son of a fashion designer, fashion is something that has always been a part of my life. Because of the stereotypes that "men just don't do fashion", I never truly embraced my love for fashion. After being influenced by young fashion moguls like Willow Smith and Ian Connor — who promote self expression through fashion— I realized that, I, too, could have a future in the fashion world, regardless of my gender.
As a troubled high school student toward the end of my senior year, while most of my peers were celebrating their college acceptance, I was thinking about logo designs for a brand that I wanted the world to see. My vision was to create a brand and mindset that allowed individuals to feel as if they are positively influencing their environments, that they, too, could be the change they want to see in society. A brand that inspires you to branch away from just "fashion" and work on education reform, creating your own music, fighting for equality, writing your own books and plays, and hosting community workshops. Basically, I wanted fashion to be the bridge to a revolution led by the youth. I call it Kesho Wazo.
Although Kesho Wazo as a whole has a lot of growing to do through fashion. We have been able to build relationship with multiple different organizations , including SPACE Gallery. SPACE has been a place that has allowed that vision of a clothing line, becoming a youth led revolution to become a reality. Through events like the ASMR X WAZO Fashion Show, we were able to get over 25 high school and college students to model the pieces we designed and printed with artist Nick Carter and Hope Rovelto. What really inspired me the most from the show, was everyone from different backgrounds. We had first generation immigrants from Burundi alongside US born citizens coming together to be seen and heard.
When I was just a high school kid with a dream of creating a clothing line, I never imagined seeing over 300 people in a room watching my ideas become a reality. Fashion has allowed me to call myself an artist. It gives me the feeling that I am not just wasting my life, but that I am a valuable member of society who is raising the conciseness level for all people.
-Daveed Thete, Founder, Creative Director of Kesho Wazo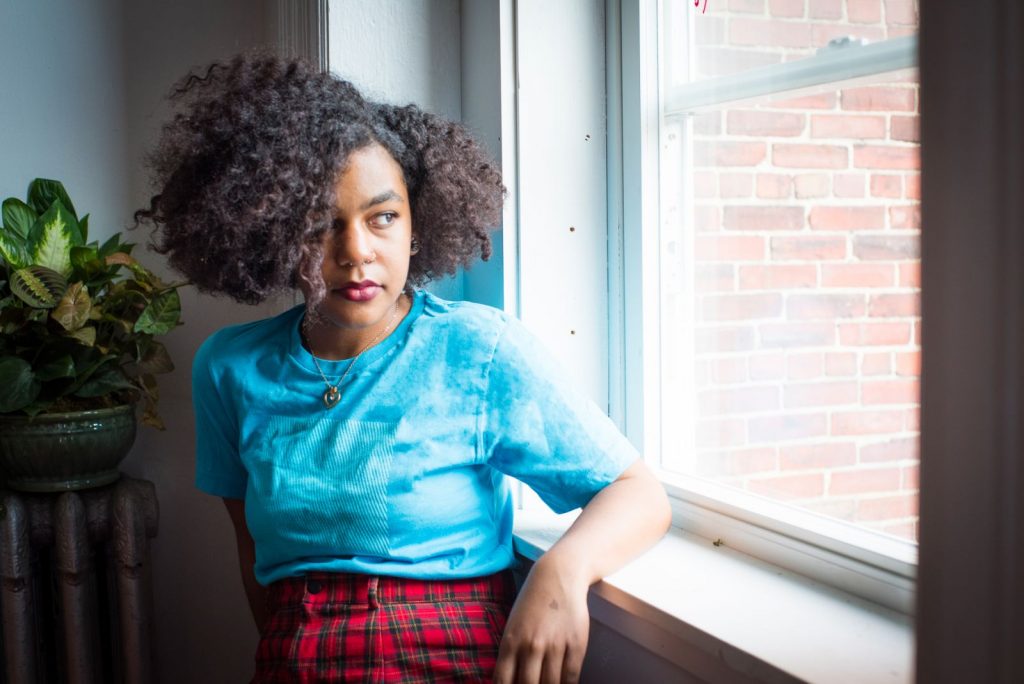 I have never felt that I fit the mold of an average high school student because I am shy and have different ideas of what is important. Ever since I joined Kesho Wazo I have learned that test scores and homework aren't the only things that can affect my growth. Making clothing and music is just as beneficial to the mind as learning history and math. Now that I have learned this, I want to share it with others. Art, like fashion design, has made me see the world differently.
Kesho Wazo is known for many things: the social justice work, the music, the mindset, and the fashion. While all these pieces are integral to the whole of Kesho Wazo, right now we are focused on perfecting our fashion design. Fashion is important for spreading a message because what we wear is what everyone sees. Our logo is what someone can see and then search for to make the connection to Kesho Wazo. Our message can be packaged in our fashion but people will only pay attention to the message if the design is visually appealing to them. That is why we are constantly working on our logo and new ways to screen print.
-Wazo Alma Member, Model and Guitarist of Kesho Wazo
Model credits: Wazo Daveed, Wazo Alma, Wazo Gosta, Wazo Joe
Photo credit: Jacilyn Spencer, SPACE communications intern
Kesho Wazo members return to our stage this Saturday, April 7th for Wazo Live, a concert showcasing music from various new collective projects and collaborations.
SPACE merch is available for purchase through our online shop and was printed by Hope Rovelto at Little Chair Printing.
Kesho Wazo fashions are available through their online shop and were designed and printed by the collective