Last week we announced the recipients of our initial round of Maine Visual Artist Emergency Relief Grants. Given the urgency of this moment, we purposely made the application low-barrier and straight forward. But we added some optional survey questions at the end to take the pulse of our visual art community and understand how artists experience the field of opportunity here in Maine. What was the landscape we emerged from, how is it changing, and where are we going next?
Some big takeaways: 1) we need more grants for emerging artists to push their practices forward; 2)we are a state of haves and have nots with creative opportunities and; 3) our artists are ready and eager to self-organize projects if we can fund them.
These results go to show that we need to get support into the hands of artists and they will continue to grow and flourish in their careers. But as a network of artist organizations across the state, we have to look out for one another because we still have work to do to grow artistic opportunities for artists here in our backyard. As we reviewed applications, SPACE staff saw everything from fresh-out-of-undergrad-students who had yet to start a career and were being launched into a career minefield, to emerging artists whose entire livelihoods have been threatened.
Of course, the stories of our visual arts community extend beyond this brief survey — and we want to hear them. All levels of artistic opportunity are changing at this moment and SPACE will be there to respond through projects big and small, as well as urgent fast grants and ongoing project grants.

---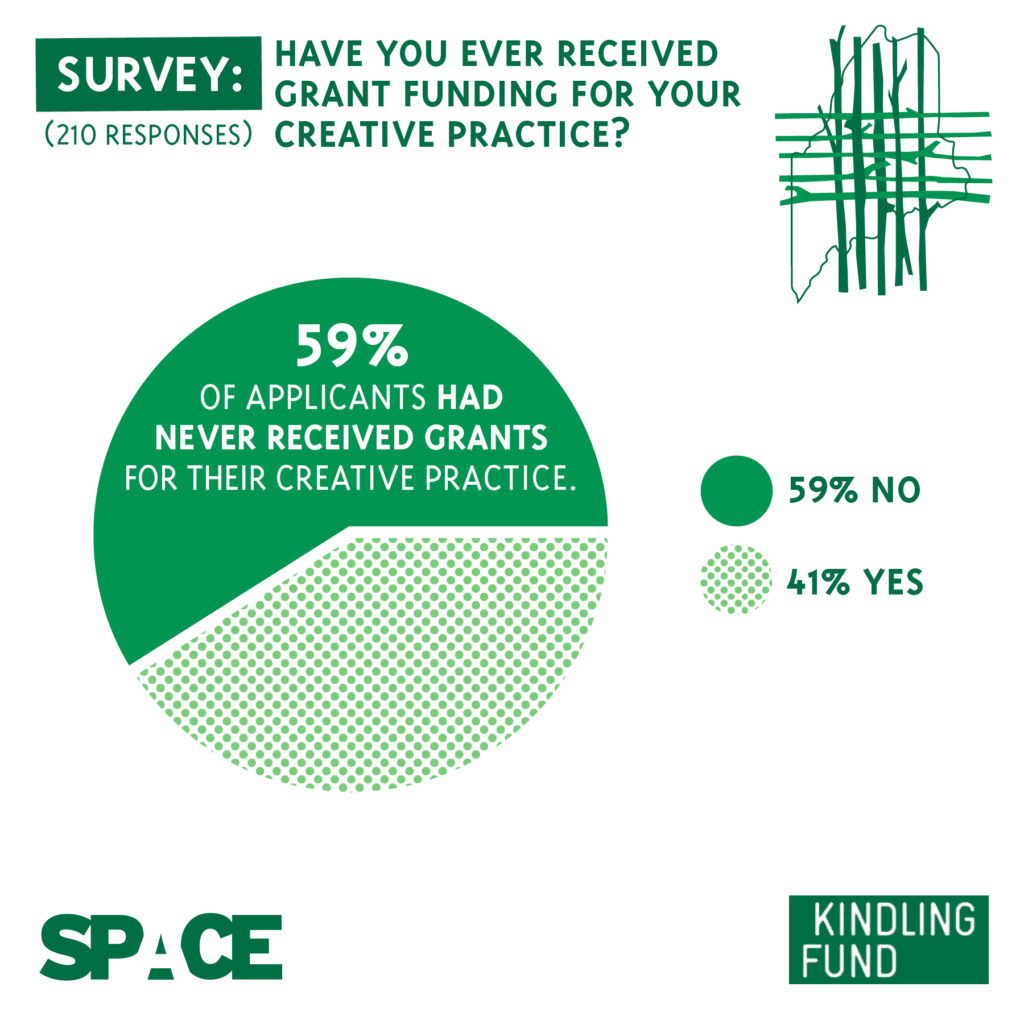 ---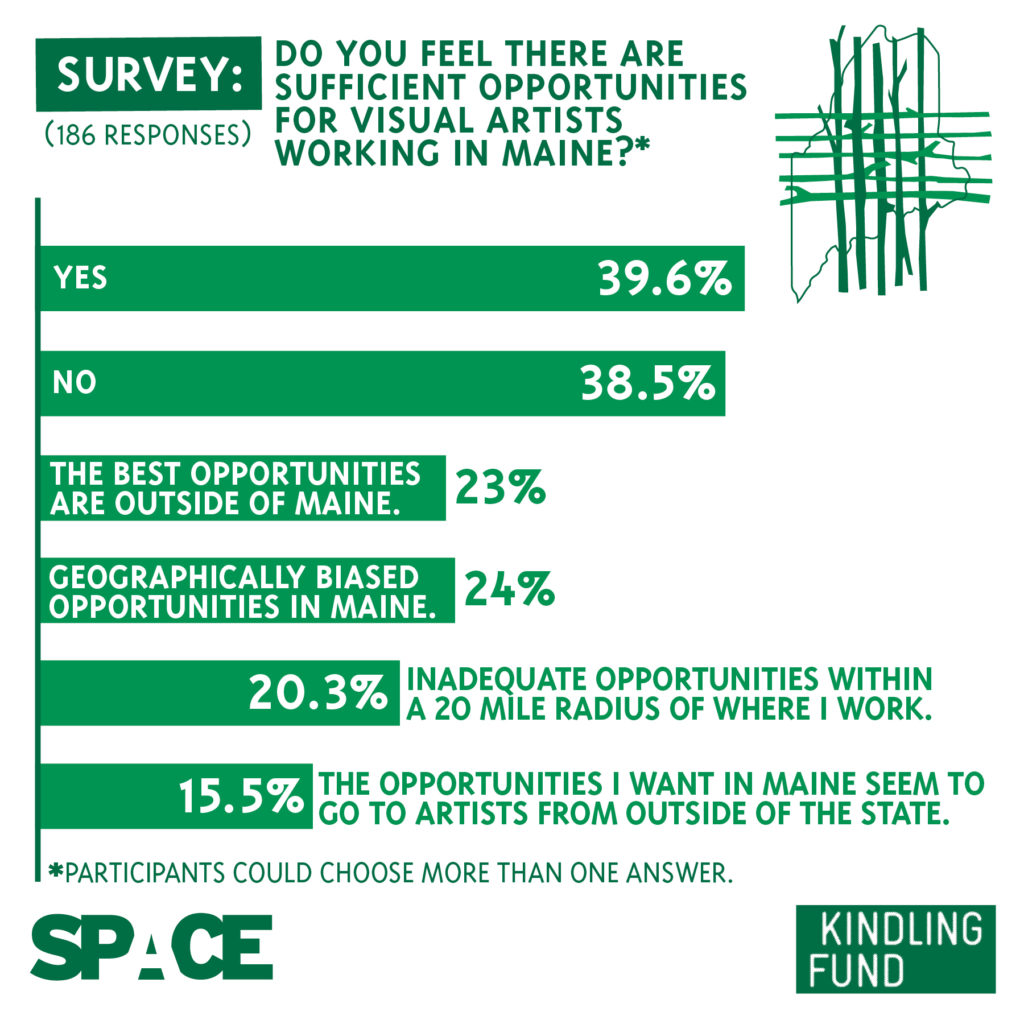 ---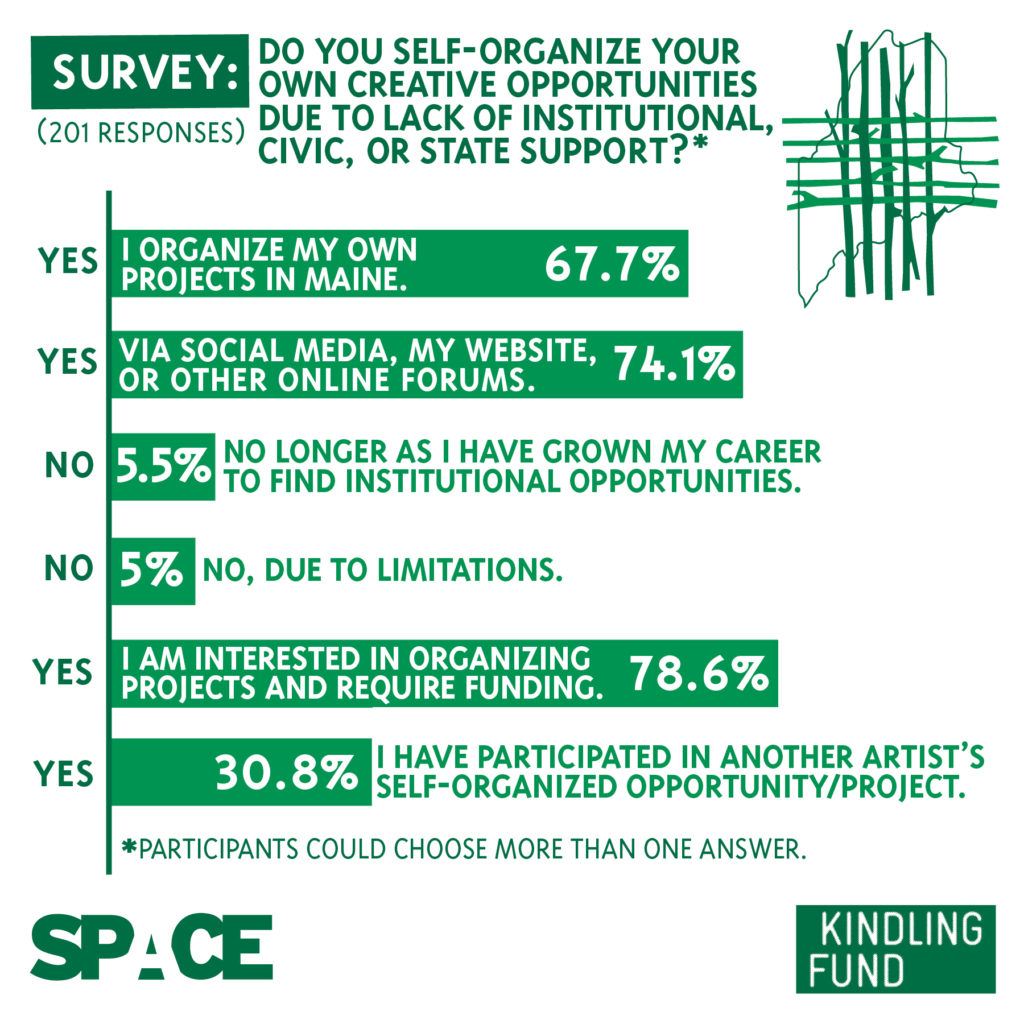 ---
We are deeply grateful to The Andy Warhol Foundation Regional Regranting Network and the Surf Point Foundation for this opportunity to redistribute funds to Maine artists amidst the COVID-19 pandemic.