Get Involved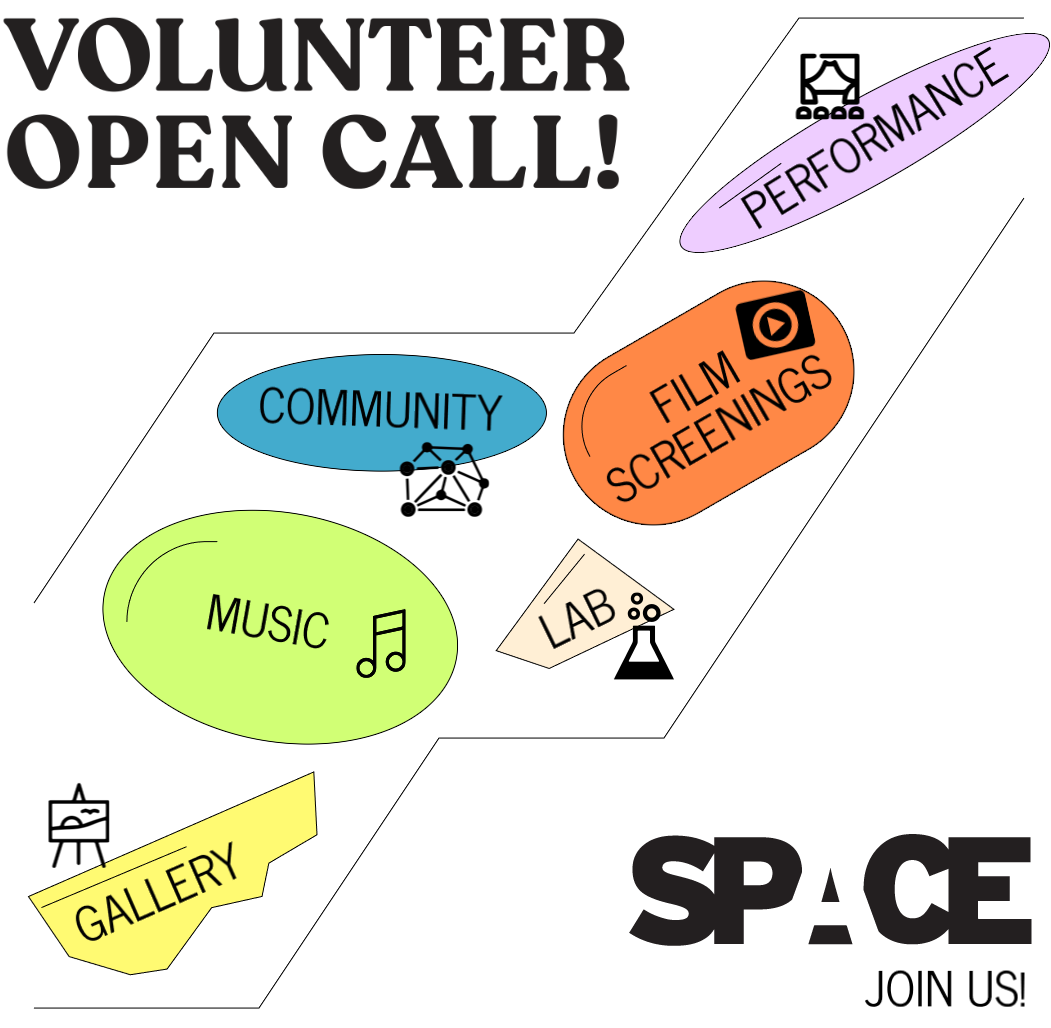 Join the SPACE Volunteer Team!
Volunteers are and have been the backbone of SPACE, and we are so grateful to our public ambassadors and for their generous, vivacious, and wonderful spirits that have brightened our building and events. Thank you volunteers!
If you or someone you know would like to become a part of the volunteer team here at SPACE, please fill out this online application (Google Forms), or email Jocelyn Leighton at jocelyn@space538.org for more information. Jocelyn is our volunteer manager and would love to hear from you.
Volunteering at SPACE includes working the door at our events for live music, film, theater, and more. We also will be bringing back gallery sitting hours slowly but surely. Additional opportunities for volunteering include gallery installing, deinstalling, flyering, staff/volunteer trainings, and much more!
---
SPACE
SPACE is a nonprofit multi-disciplinary art organization in Portland, featuring visual arts exhibitions, live music and performances, film screenings, lectures, workshops, community-based events, an artist-in-residence program, administers grants to artist projects throughout the state of Maine, and more. SPACE's mission is to support contemporary arts projects, champion artists, and encourage an open exchange of ideas.
Employment Practices
SPACE is a proud Equal Opportunity Employer and considers all candidates for employment regardless of race, color, gender identity, sex, sexual orientation, age, national origin, creed, or disability. Our organization values equity in the arts, elevates differing perspectives, and is committed to creating an inclusive environment for all employees, audiences, and artists. We strongly encourage and welcome applications from people/artists of color, of Indigenous origin, of all abilities, and LGBTQ+ candidates.